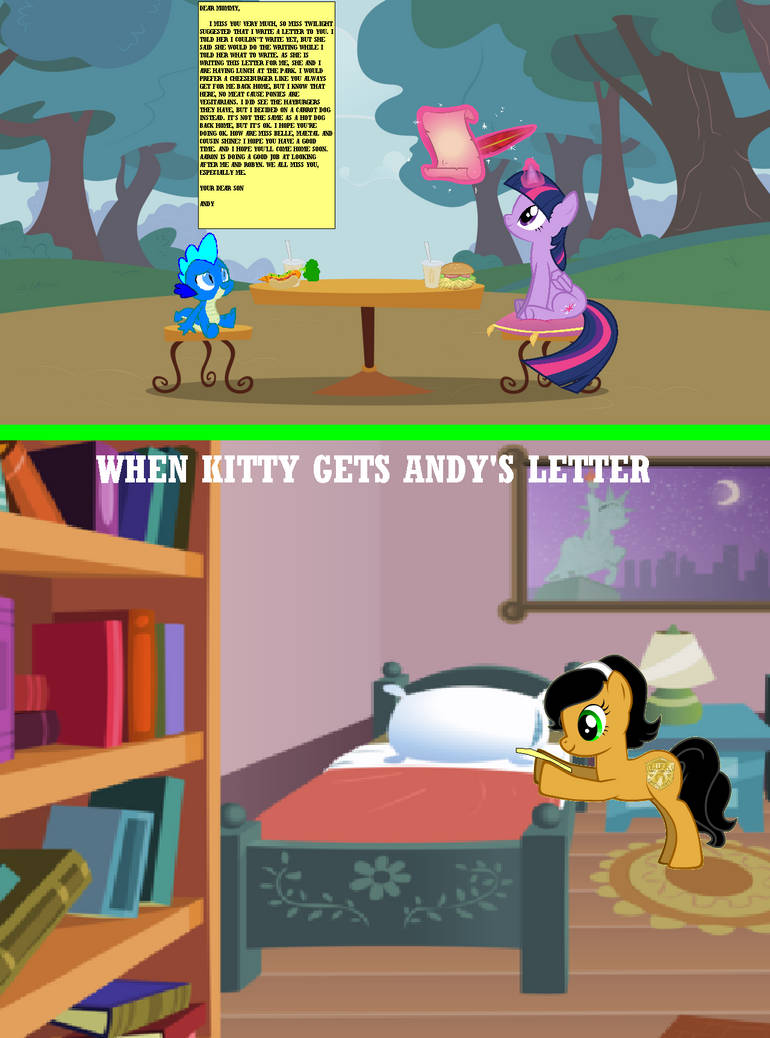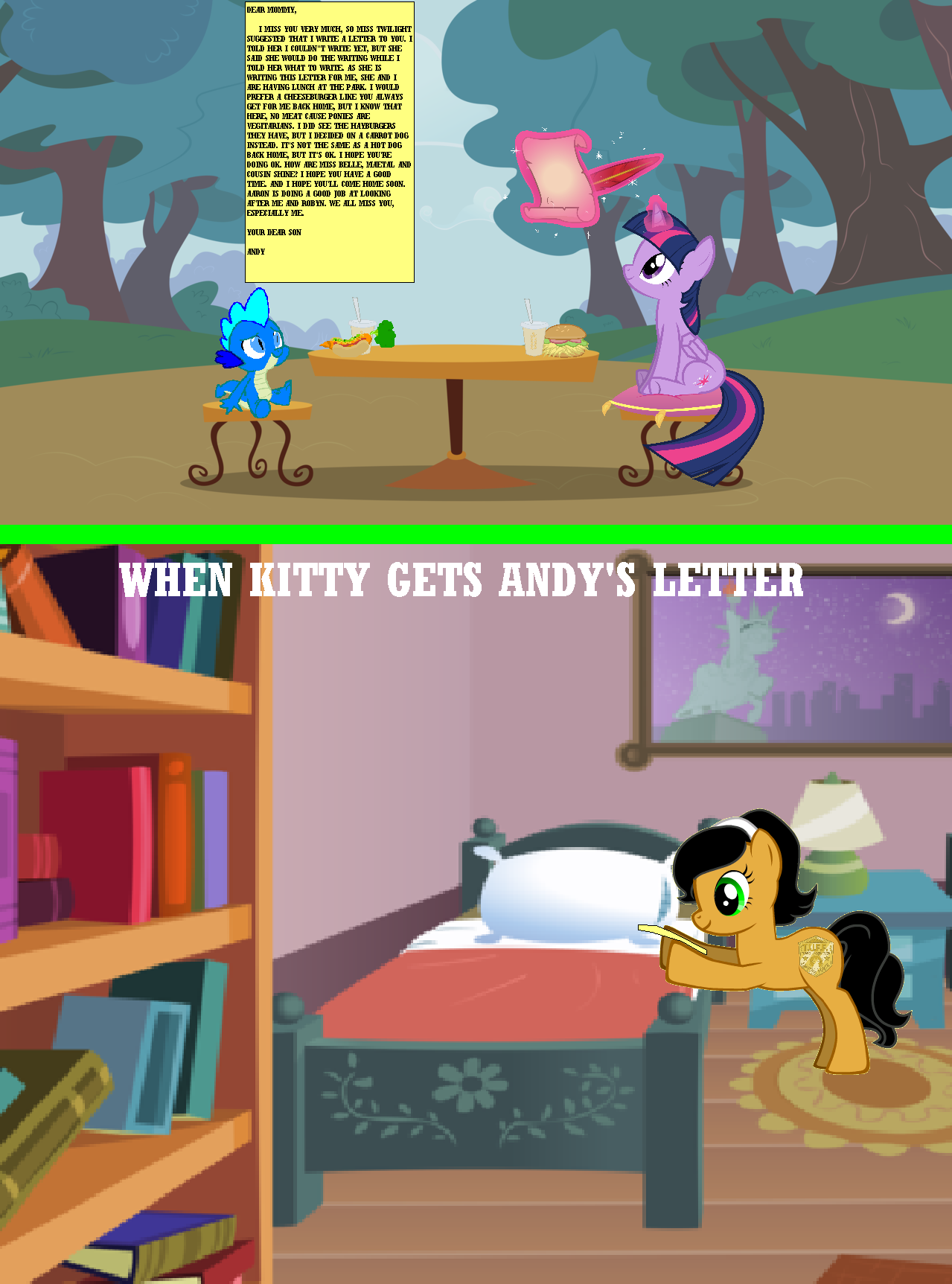 Watch
Andy Katswell writes a letter to his mommy, Kitty. Well, Twilight does the writing, but Andy tells her what to write. I wanted to do the background for the top pic in Twilight's new castle, but as of the time of this post, there haven't been any backgrounds made for it yet.
Twilight Sparkle is (C) to

Andy Katswell is (C) to

Kitty Katswell is (C) to Butch Hartman
Characters Andy mentions in his letter
Belle/

Maetel/

Shine/
Aaron/

Robyn Kittensworth (Character from the Tom and Jerry Movie)
Vector credits
Background (Top) by

Background (Bottom) by

Andy (Spike vector used) by

Twilight by

(I added the wings)
Hayburger by

Carrot Dog by

Drinks by

Kitty created with Pony Creator by

Kitty's Cutie-Mark by

and


Why is Spike blue in this picture?
Reply

That's actually Andy in dragon form. Here he is in his original form
fav.me/d6c613e
(He's the boy to the right.)
Reply

While I understand the TUFF Badge being Kitty's cutie mark..it seems a bit "big" on her hip.
Reply

I don't know how that happened this time. Maybe it was an error. It usually is a perfect size.
Reply

you know u can save files from pony creator with a png or transparent background all u have to do is go to the finish button and you will find a button that says save file just select it to save as png
Reply

Reply