... Well, Hello Journal. I'm not so sure I know how to use these things anymore *puts on his old man glasses and squints at the monitor*...
I've been on here almost dA's entire life! DeviantArt was only three years old when I was first enlisted on here... and I was in Grade 10... yikes, that was very long ago already. I've had a very hit and miss relationship with DeviantArt... it has a tendency to suck me in quite frequently and I stalk many artists, but I've never really been one to post much art on here, I always vow to change that- and maybe one day I will. I've certainly made a much bigger effort in the last year than I have in many. Some of my best memories on this site come from the Pokemon crazes that blazed through here. Like the Pokemon Gijinka's- or Ultimate Battle Frontier. I made some awesome friends in both, and it was the most connected I've ever felt to this community. I think it'd be fun to do something like that again.
I've seen a lot of things change on here, and I'm sure things will continue to change- but one thing is for sure, I'm here, and not planning on going anywhere.
Speaking of Artists that I stalk, I'd like to share just a few of them- who I think are totally worth looking at:
AbyssWolf
I only recently discovered AbyssWolf, but his pixel art is top notch, and his animations are even better. Currently he is my favorite artist.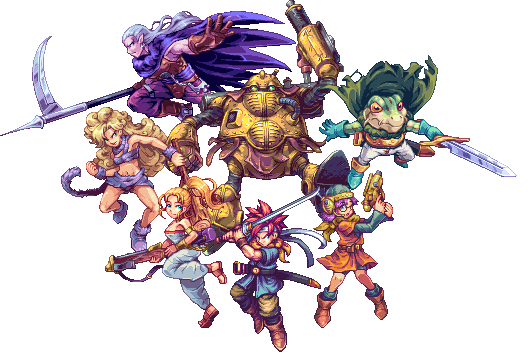 xa-xa-xa
Wakfu or not, xa-xa-xa has some of the most expressive and dynamic characters I've seen so beautifully immersed in such a color rich environment. It's the colors that catch me- and I love how well it's pulled off.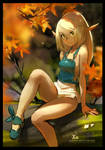 burningmonk
If you've ever wanted to feel like you are somewhere, just look at BurningMonk's photos. Some of the most immersive photo's I've had the pleasure to look through.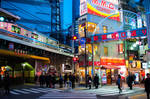 Gimaldinov
He may not speak English, but that certainly doesn't stop him from having a great conversation with his viewers. I love talking to the guy, and has great visual insight. He also makes some pretty sick World of Warcraft TCG Artwork.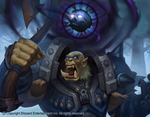 shonensan
He wouldn't know this about me- but I know Shonensan from the Megatokyo Forums, when Webcomics were just starting to take off. Along with other great artists like Merekat(
www.merekatcreations.com/
),
drcloud
... There were so many great artists that I watched quietly in the background. But honestly, it was these artists that set my foundation, and the drive to get better with my art, and later become a webcomic artist myself. And though I may never actually get to say this to them personally- I thank them for that, for helping me see what is truly achievable. It was these artists that gave me a taste of what great art can truly mean.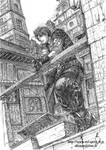 ... It felt good to Journal Again