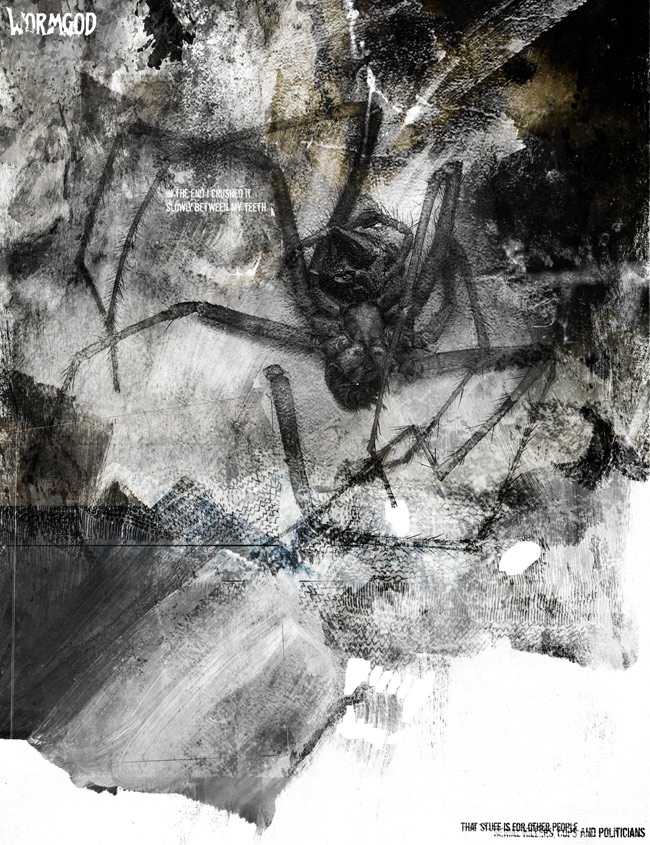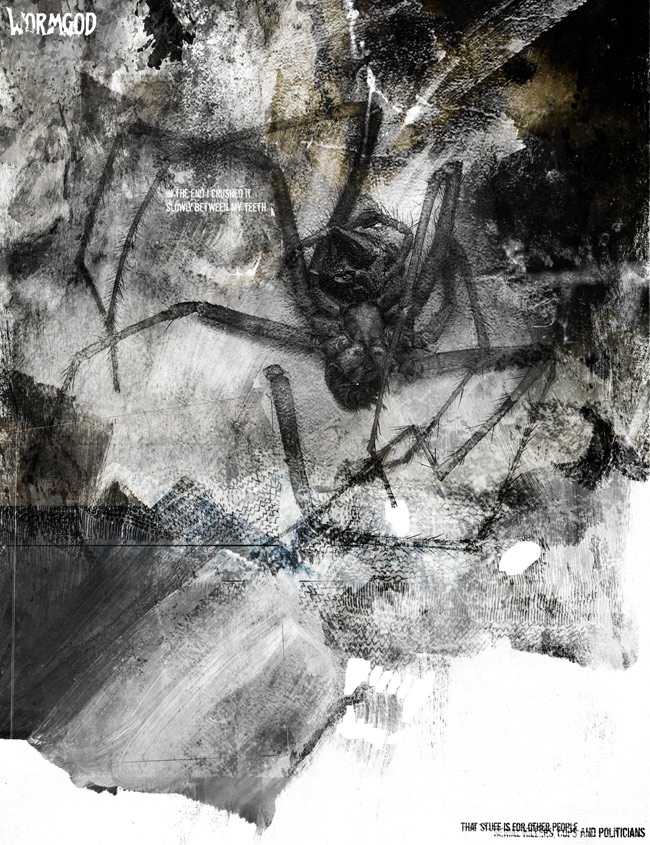 From the Wormgod: TRANSGRESSIONS exhibition at the TRAUMA noise festival that took place during the AltCom 2012 underground comics festival in Malmö.
"In the end, I crushed it, slowly, between my teeth"
I couldn't think of anything to do for an exhibition called TRANSGRESSIONS, so I had to first make a short graphic novel of the same name to take inspiration from. This is one of the resulting images.