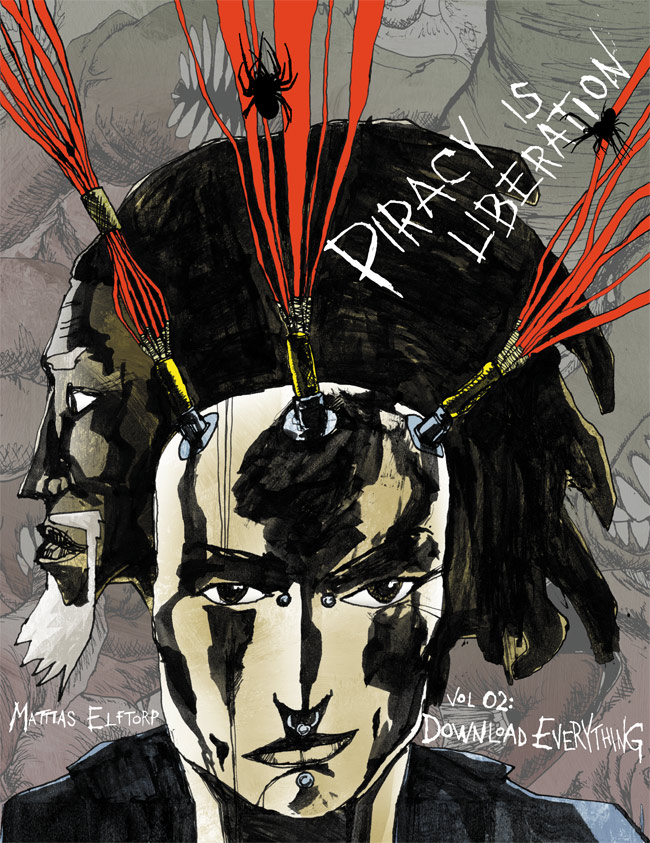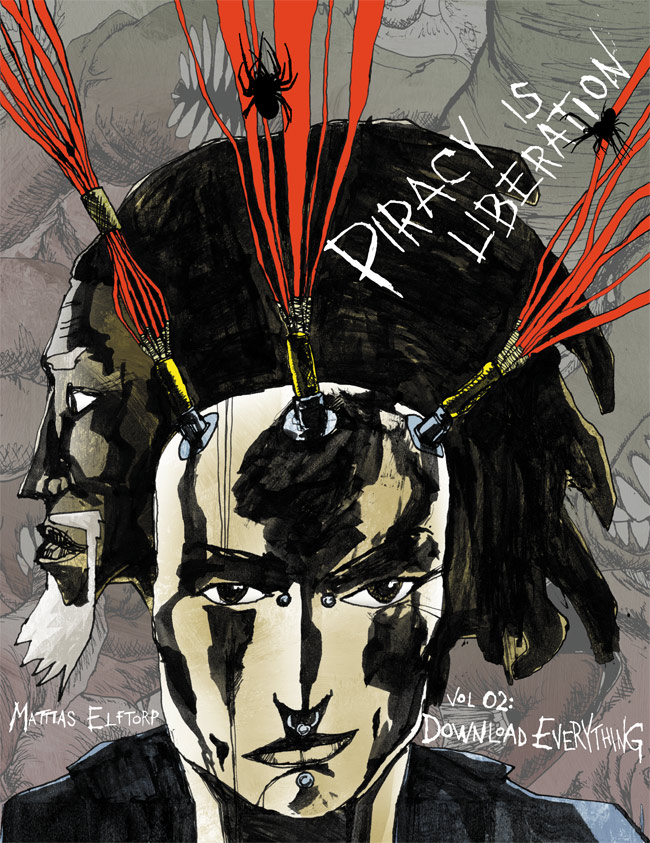 Cover art for Piracy is Liberation v02: Download Everything.
Spring 2013.
Collecting books 007-011 of Piracy is Liberation.
Evading the Spiders living on the net, Purple upgrades her consciousness to hypertext level, then comes face to face with the last remaining God.
Also in this volume: Sex! Violence! Digital drugs! Ming the living pseudonym! Time travel! Master of the Week! A walk in the desert, an election and the death of God!
Can be ordered (PayPal) from www.elftorp.com/freeinformatio…