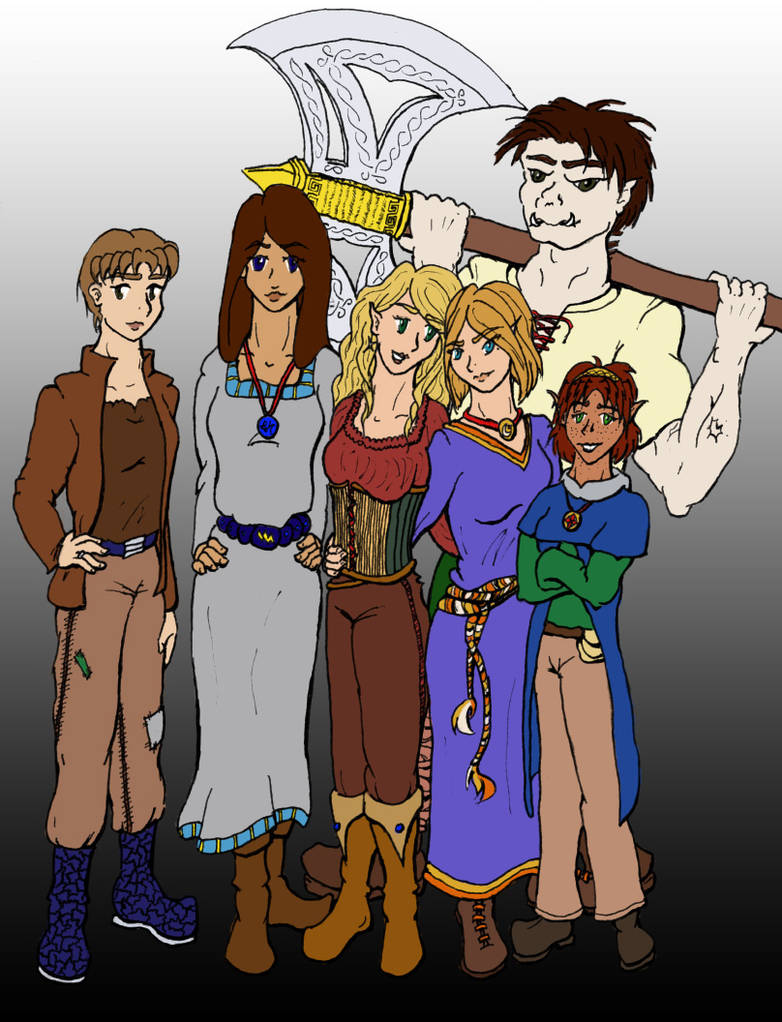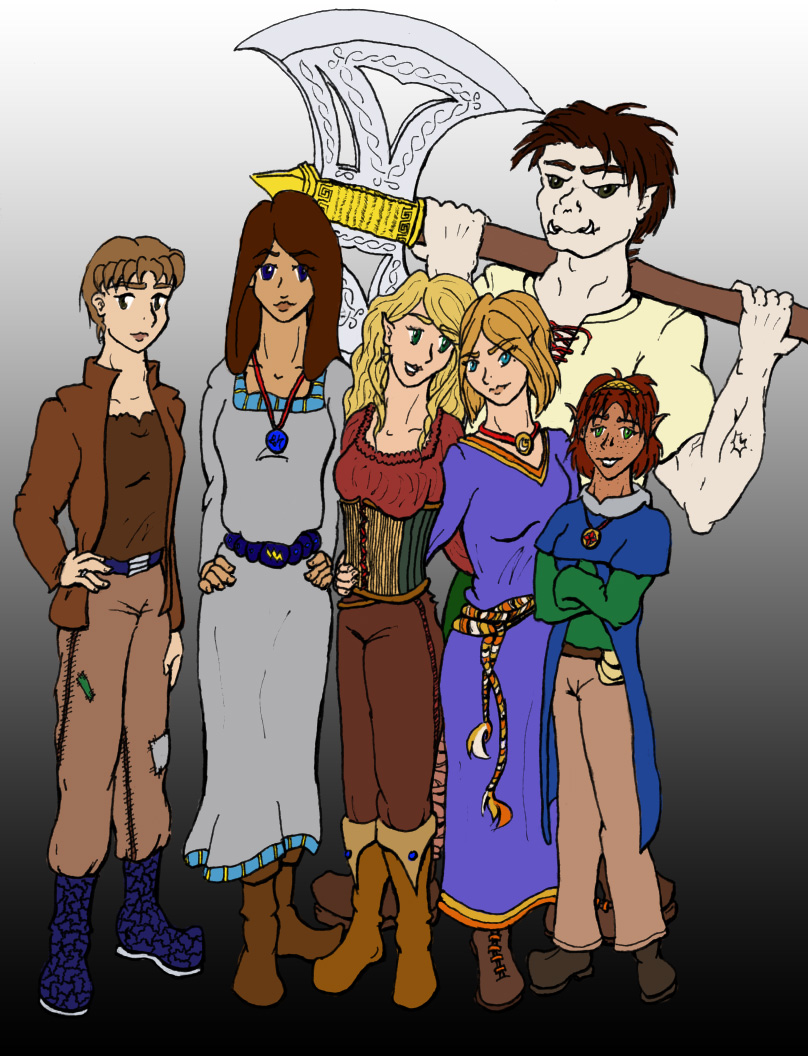 Watch
Don't mind the gradient fill background, just needed to stash this somewhere visible for peanut gallery input on colors.

I really love Tae's belt. And Athena has very stylish boots.
Reply

Tae's belt is color assignments of her pantheon concerning her patron and rank. I had fun choosing sunny colors for the Protector and the soft light gray for healing. It's a blue robe because Tae likes blue.

I was shooting for deerskin for Athena's boots. Are those colors right? I was too lazy to actually look natural deerskin colors up, but I was getting tired of brown boots and I'd already made a crack about Athena's footwear, so I figured I'd back the statement up with some cute, yet still useful, boots.
Reply