Art Trades: Closed.
Commissions: Closed.
Requests: Closed.
Well guys, it's a day or so to
Anime Expo 2009
.
A couple of my very dearest friends from back south are coming out for the con. I'm super~happy. I'm also in cosplay crunch time.
Planned Costumes:
Thursday:
Luca Angelloni [Macross Frontier]
Friday:
Zelgadis Greywords [Slayers /Next/Try/Revolution/Evolution-R]
Saturday:
Guru Clef [Magic Knight Rayearth]
Sunday:
Saki Morimi [Eden of the East]
Anybody else going? Please feel free to stop and holler at me if we run into each other. Just don't glomp me while I'm dressed as Zel or Clef. Somewhat delicate costumes. I'm making tentative plans to hit the Artist's Ally sketch jam on the events schedule.
Watch my Twitter
ElfGrove
for updates. I will have it set to text Direct/Private Messages to my cell phone during most of the con.
SDCC
I'm scheduled as a volunteer at Disabled Services at San Diego Comic Con 2009 for Friday, Saturday, and Sunday. Feel fre to drop by and say 'hi'.

Also... Meme times is fun times.
The first 19 to comment on this journal requesting a slot will get 3- count 'em- 3 pieces from their gallery featured by me. I will choose the pieces I like the most. In return, you're urged to reciprocate the deed with your own feature journal, placing me in the first slot (for a total of 20 featured individuals), but I'm probably not going to check up on you all.
01.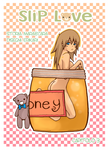 02.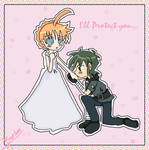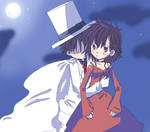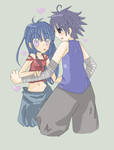 03.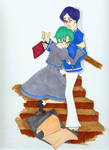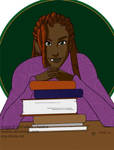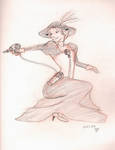 04.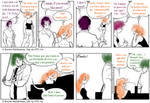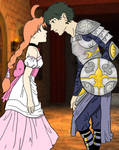 RedA blood-curdling scream reached its target. Pike and Lilie heard their friend's voice, and, with just a glance at each other, started running through the halls to find out what could be wrong. Ahiru would never want to attract this much attention. Something must be horribly wrong. They passed Autor in the halls just as Ahiru screamed again, this time a name.
"FAKIR!!"
Autor watched the two usually flighty girls running at full speed to their friends aid. Yes, Autor recognized the voice, and even he knew that something was terribly wrong. And so he ran after them, catching up with the two girls in a moment, and panting, "What's going on?"
They turned to look at him with wild eyes. "We don't know," they said.
That was all that was said.
They followed the screams, momentary allies, to emerge into the afternoon sunlight of the practice room, finding Ahiru curled up into a fetal position in the middle of the floor, sobbing.
"Ahiru
05.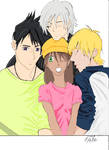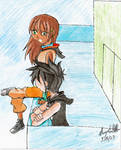 06.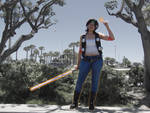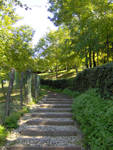 50 TOE No.1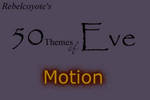 #01 – Motion
"What are you up to Eve?" Serta asked, leaning over her shoulder as best he could without falling over. Again.
She made a face at the device in her hands, scowling it seemed but determined and confused all rolled into one. She sighed, setting it in her lap. "Attempting to get back into my 'so-called' art."
"Oh." He poked the device, "Your camera is your art? I thought you took pictures?"
"I do Serta," she chuckled, his terrible English translation skills amusing her. "I found this list of words that people use like a art project. You draw a picture conveying your idea of each one. Or write or take pictures or whatever." She showed him the camera, "I can't think of what to do for the very first word."
"What is it?" he brightened, hopping over the arm of the couch to crouch beside her.
"Motion."
He looked away, pensively screwing his black brows. Suddenly he grinned, "Why not a picture of Mariah Carey?"
"What?" she gaped.
"You know, that song of hers," he explained. He proce
07.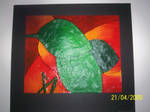 As It Should BeChapter 1
Toph yawned as she lay on the cushioned chair, one foot firmly on the ground. It had been a long day. She had travelled all the way from Ba Sing Se where she had been living since they had defeated Fire Lord Ozai and saved the world from living in a fiery hell under the Phoenix King. Since that day, she had gone back to her parents' home, in the hopes of being reunited with them, after running away with the avatar. To her surprise, they had both welcomed her back with loving arms and with new-found respect for their blind daughter. But who wouldn't after she had helped save the world? Three years had passed and everyone had changed so much. And now they were all back together again.
Toph yawned again. It was so warm here in the Fire Lord's palace that she just wanted to fall asleep. Instead, she took a "look" around at her companions. Sokka was also lounging on one of the long chairs, barely paying attention to what was going on. He had grown much tal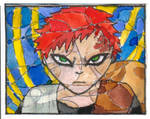 08.
09.
10.
11.
12.
13.
14.
15.
16.
17.
18.
19.
20.
Special Feature this month. A few illustrations from
sylvacoer
's
Fall of the Blue Spirit
series.