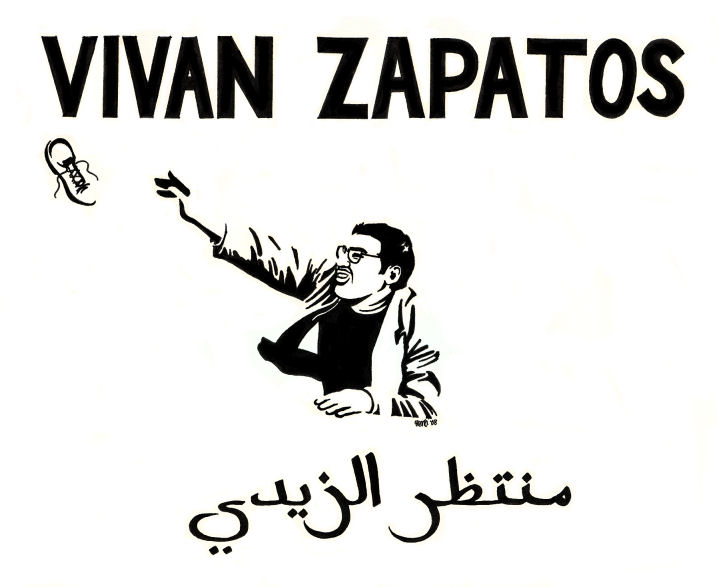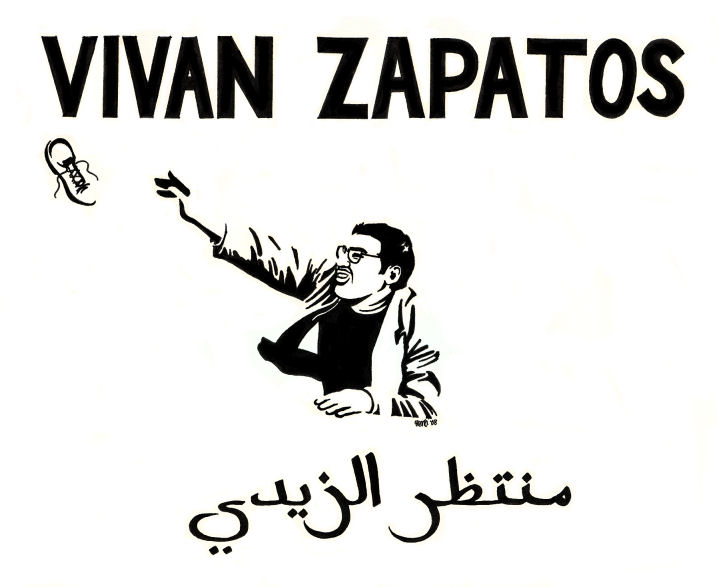 Watch
For those of y'all who don't speak Spanish, "Viva [Emiliano] Zapata" ("Long live Zapata") is a popular revolutionary slogan, and "zapatos" means "shoes". XD
Gotta love this guy for doing what we've all wanted to do for eight years! I would'a thrown a STILETTO. Al-Zaidi turned into a world-famous hero overnight... shoe stores all over the Middle East were claiming that the shoes came from their store... I heard the actual shoe store had to hire 100 more employees due to a flood of business coming in thanks to this guy! Someone needs to make an "al-Zaidi" line of shoes with racing stripes the colors of the Iraqi flag. "Anti-imperialist footwear coming to a store near you!"
Feel free to reproduce this if you credit me.
P.S. Great article by al-Zaidi here: "Why I Threw the Shoe"
[link]