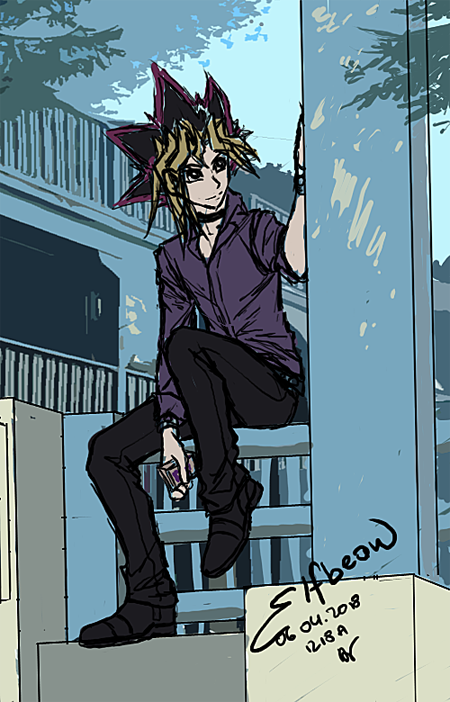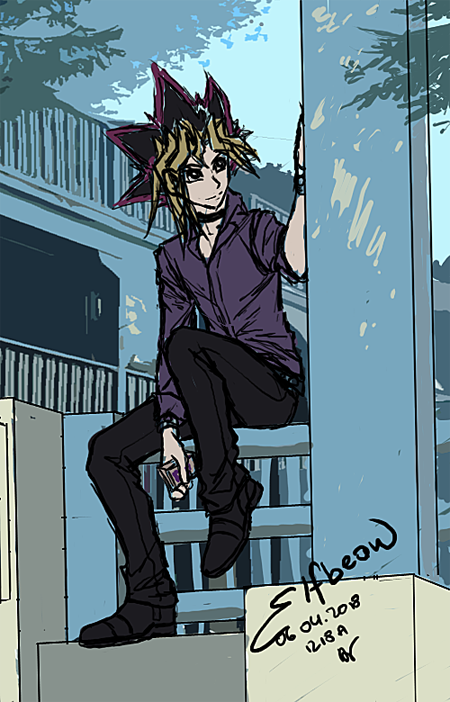 Watch
I didn't get a chance to draw a cleaned up drawing for Yugi's birthday today so I'm just going to post what I managed to complete. I'll probably clean it up later. Happy Birthday, Yugi!
_________________________________________________________
Yugi Muto and Yugioh belong to Kazuki Takahashi.

Commisions Info: Link
Tools used: Black and Blue pen on paper
Please don't copy or use my work for any purposes without written permission by me. It is not intended as a stock or anything like that. Thanks for understanding.

Pretty work with the colors.

Reply

He's such a beautiful handsome man

Nice work!
Reply

I love all of the blue in the drawing, because blue is a color that suits Yuugi really well. It also adds something interesting to the background and shading you have done. At least you were able to get a drawing done for his birthday on time. I wasn't able to this year. Nice work. Happy birthday Yuugi-Kun!
Reply

Reply

Reply