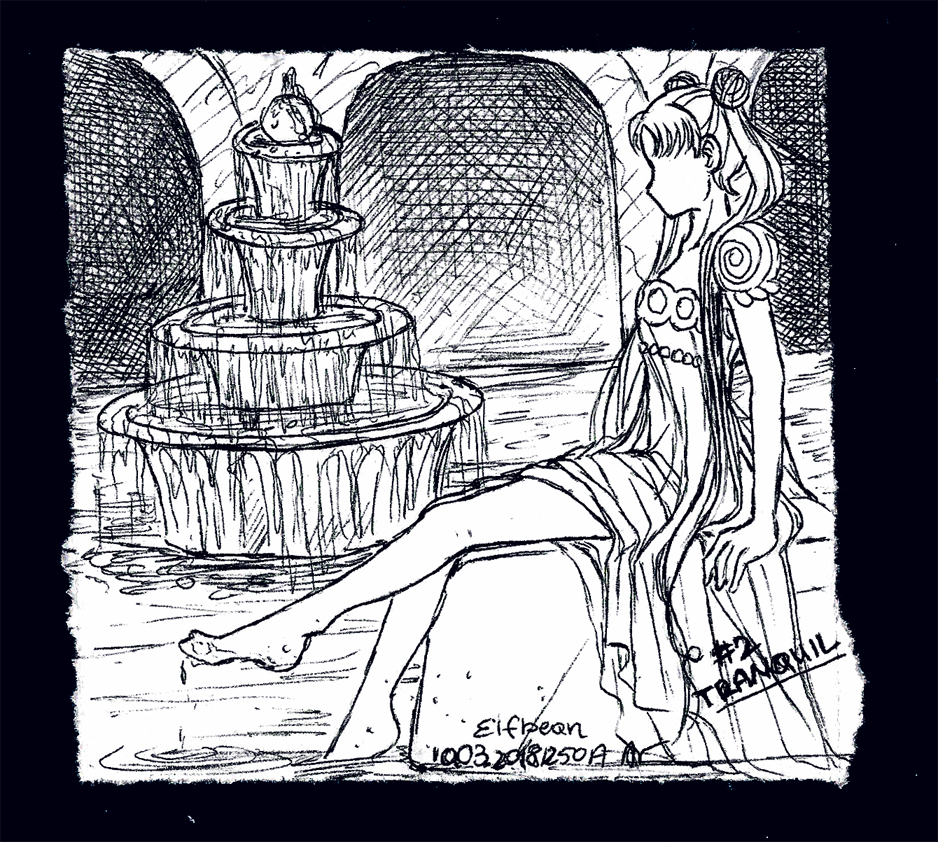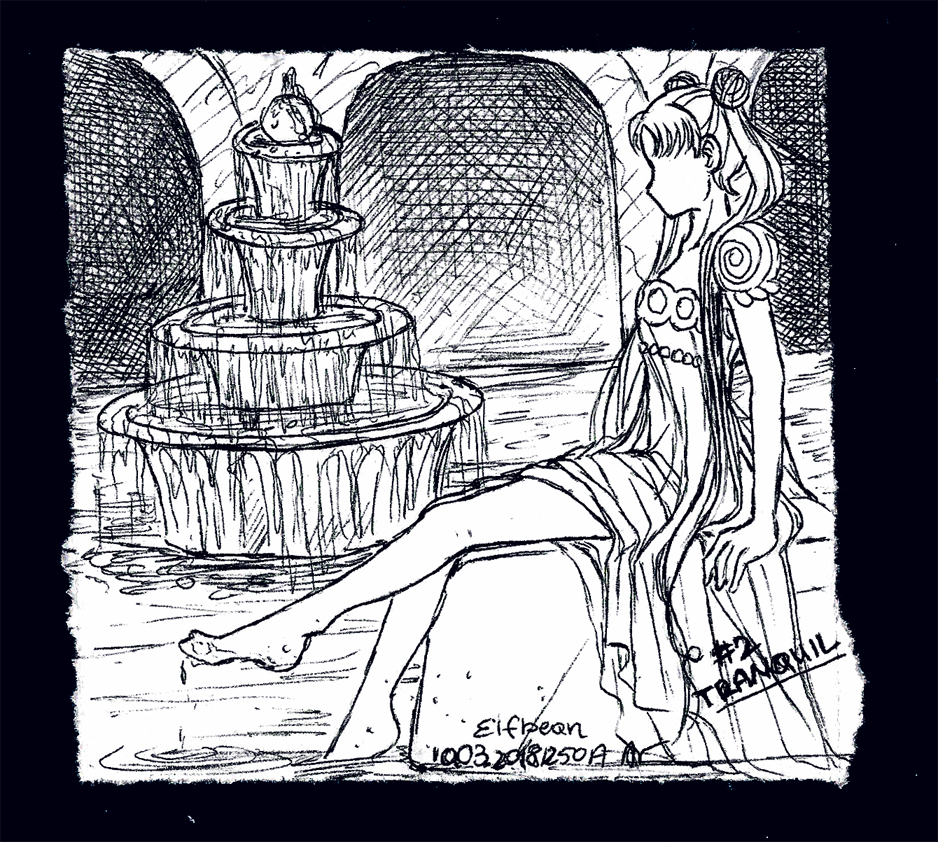 Watch
Inktober Day 2 challenge. Hmm... when I think of something tranquil, I think of water, and Princess Serenity always gives off a calming and serene feeling for me, so I had to draw her.

I'm not crazy about the background but eh, I plan these to be quick pen sketches so I don't want to spend too much time on them either (since I don't have much time to spend on them anyway D: ).


__________________________________________________________
Princess Serenity and
Sailor Moon
belong to Naoko Takeuchi.
Commisions Info: Link
Please don't alter or use my work for any purposes without written permission. Thanks for understanding.

I love how calm and peaceful this drawing is. All of the details of the water really add to the drawing. I like that you added something to the background of the drawing. Nice work.
Reply

Thanks. Princess Serenity always inspires peaceful/tranquil work for me, hehe.
Reply

cool!

Reply