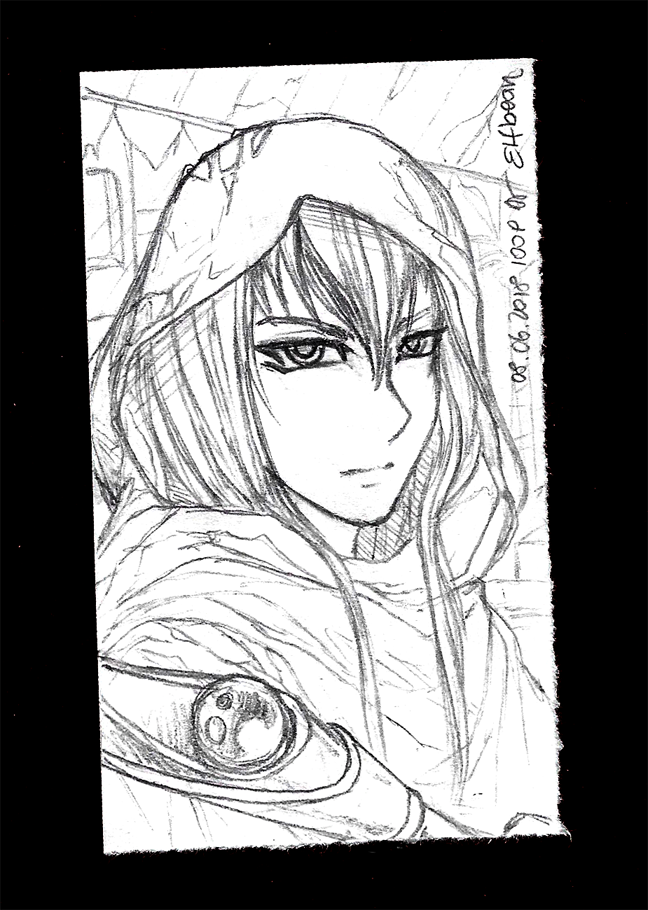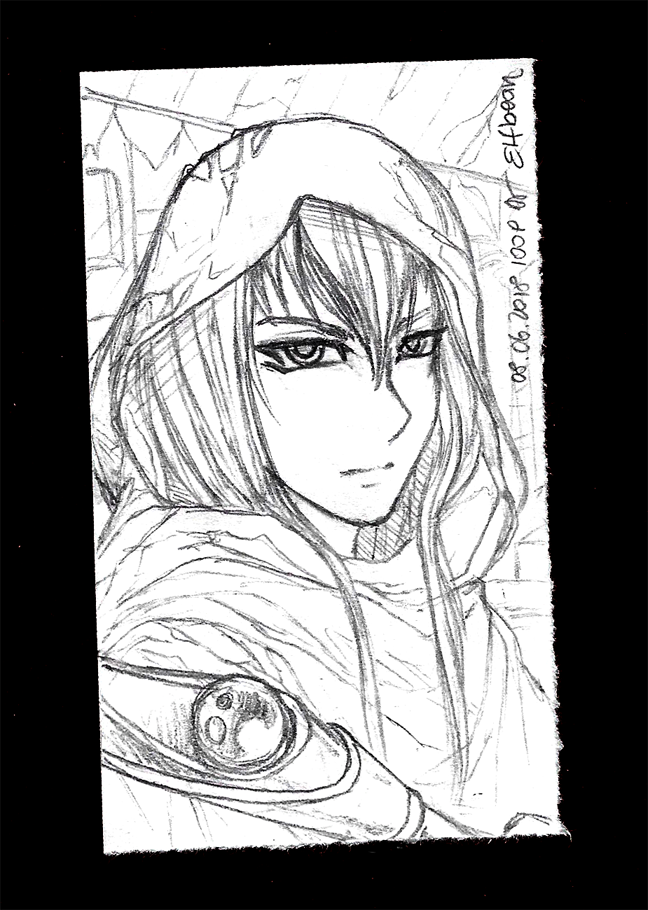 Watch
This time I decided to sketch the Dark Magician. Well, it's sort of both the Dark Magician and Mahad XD. My first thought was that I'd draw him undercover at a local market, haha, so that's what I went with. But he's gotta have his magical staff too, just in case I guess. XD
____________________________________________________
Dark Magician/Black Magician, Mahad and
Yugioh
belong to Kazuki Takahashi.
Commisions Info: Link
Tools used: Pencil on paper
Please don't alter or use my work for any purposes without written permission. Thanks for understanding.

Interesting that you combined parts of Dark Magician and Mahad. My favorite priest and favorite Duel Monster. The idea to have him undercover is a great idea. Nice work.
Reply