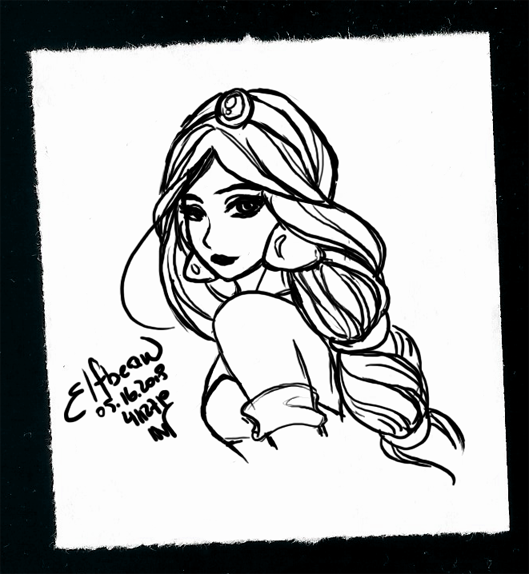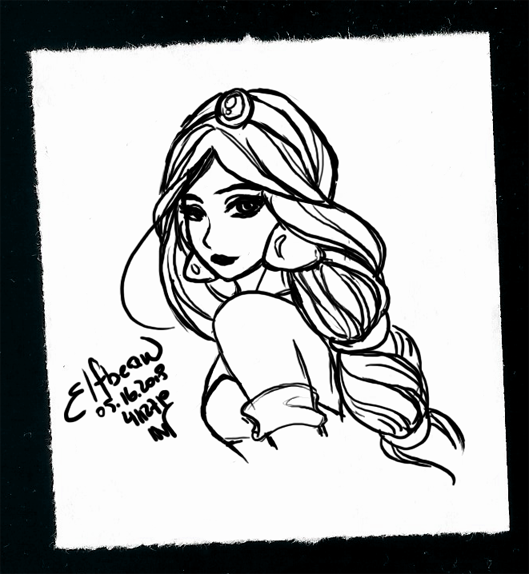 Watch
I decided to watch
Aladdin
again today since I had some free time and decided to sketch my second favorite Disney princess, haha. I hope you like it.
____________________________________________________
Princess Jasmine and
Aladdin
belong to Disney.
Commisions Info: Link
Please don't alter or use my work for any purposes without written permission. Thanks for understanding.

Reply

Secretly i really love Disney Princesses. They are beautiful. I like Jasmine too. But my most favorite Disney Princesses is Snow White.
Reply

Really? Jasmine is my favorite Disney Princess. Belle used to be my favorite, but then Jasmine became my favorite. I even named my mom's cat Jasmine after this character. The way you have done her hair is amazing. Even the pose is great. Nice work.
Reply

Thank you so much

My favorite princess has got to be Pocahontas but Jasmine is second only by a little bit, haha.
Reply

Super pretty! I like the line work!
Reply