Deviation Actions
Daily Deviation
March 17, 2016
The temple by
ElenaDudina
shows beautiful use of light with great attention to details and refined technique.
Stocks
Fountains Abbey Stock Set 9
by
Elandria
Castle Front Premade IMG 2716 by TheStockWarehouse
watchtower guadelest by BlokkStocks
BG 29
by
TimeWizardStock
Gates Stock 2
by Shimsims
Waterfall I by senzostock
Montvalent - old stairs 02
by HermitCrabStock
The bridge of the fairies. by Leina 1
Tree 23 by Moonglowlilly
Lo demás - pintado y mis propios recursos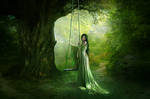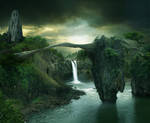 more from my Gallery !!!
My Free Copyright and Safe Creative
All materials in my gallery may not be reproduced, copied, tubed, uploaded, edited, published or transmited without my prior written permission. Copyright(C)2016ElenaDudina
Image details
Image size
3712x2288px 6.18 MB
Shutter Speed
10/1600 second
Date Taken
Nov 30, 1999, 12:00:00 AM