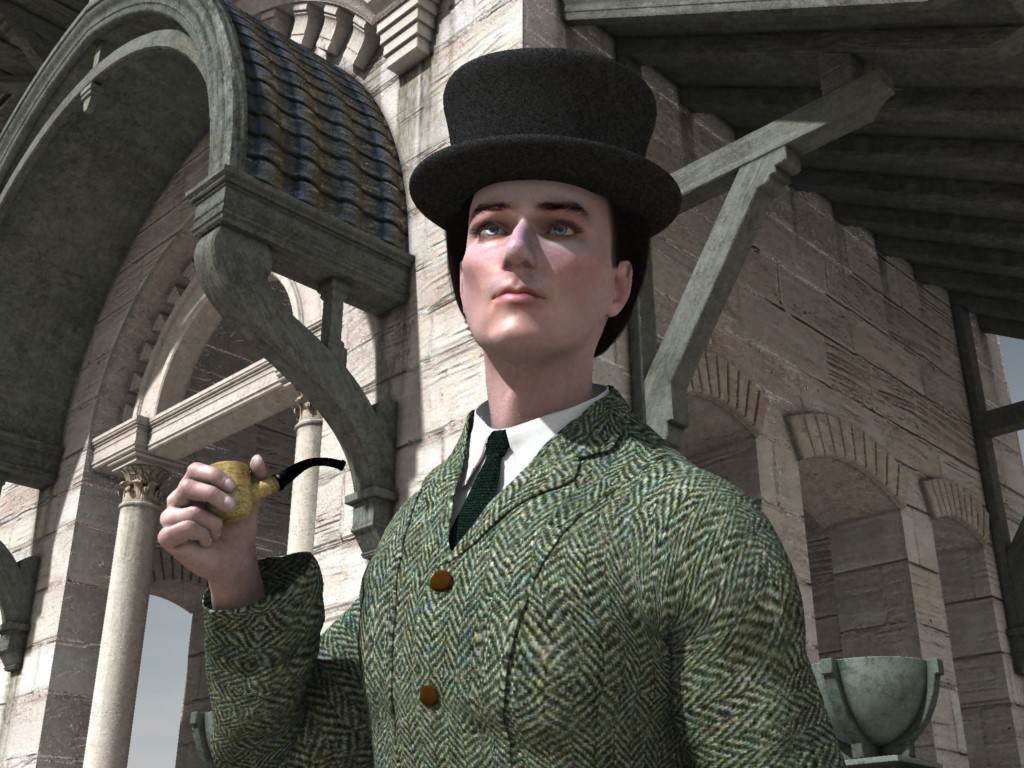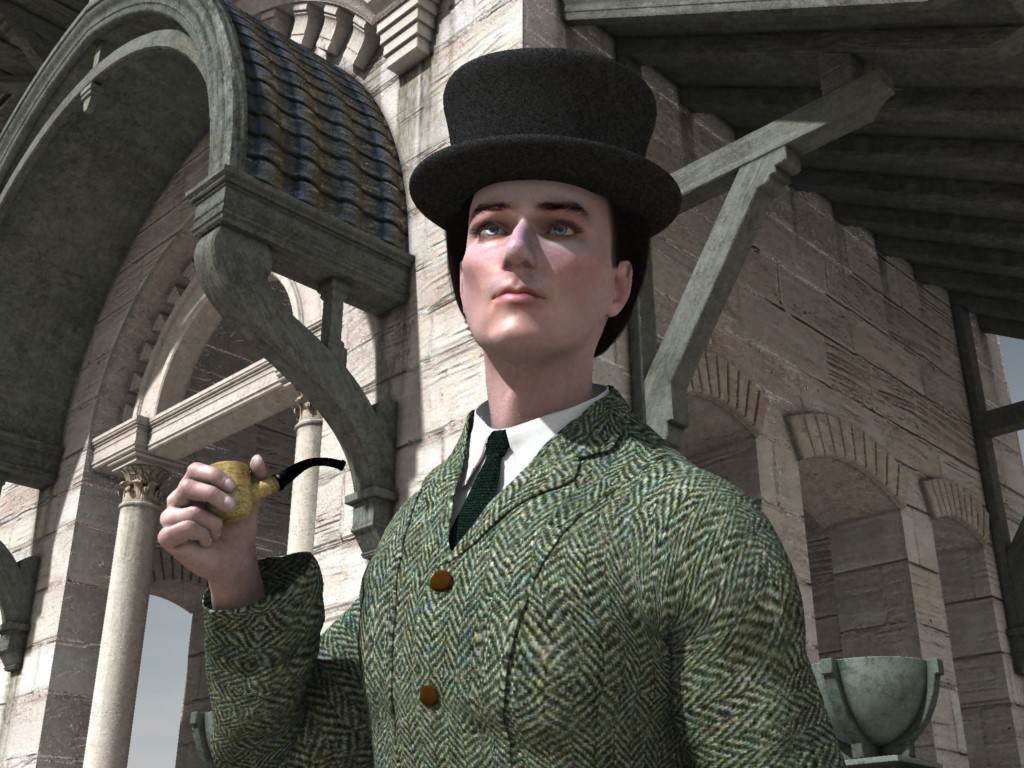 Watch
Sherlock Holmes following a villain through town.
*****
I decided not to go the obvious route and put a deerstalker on him. Besides, it would have been a faux-pas to wear an obvious country hat in the city. (But I did give him his pipe. You've got to keep up appearances, after all.)
Apollo Maximus with Creon freebie texture, WildHair Male, Poserworld's Victorian Country Gent clothes, the DNA corncob freebie and the Pavillion of Montchanin off DAZ in the background. Posed and rendered in Carrara, my morphs, poses and lights, no postwork.
Thanks for viewing, and I hope you like it!