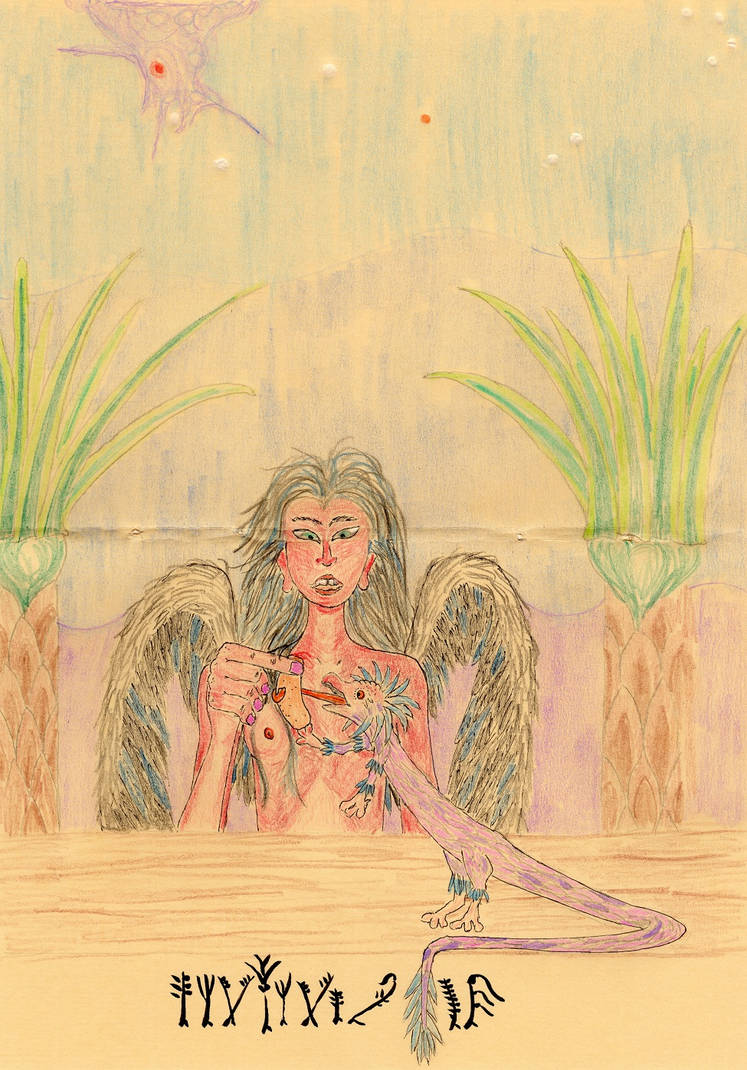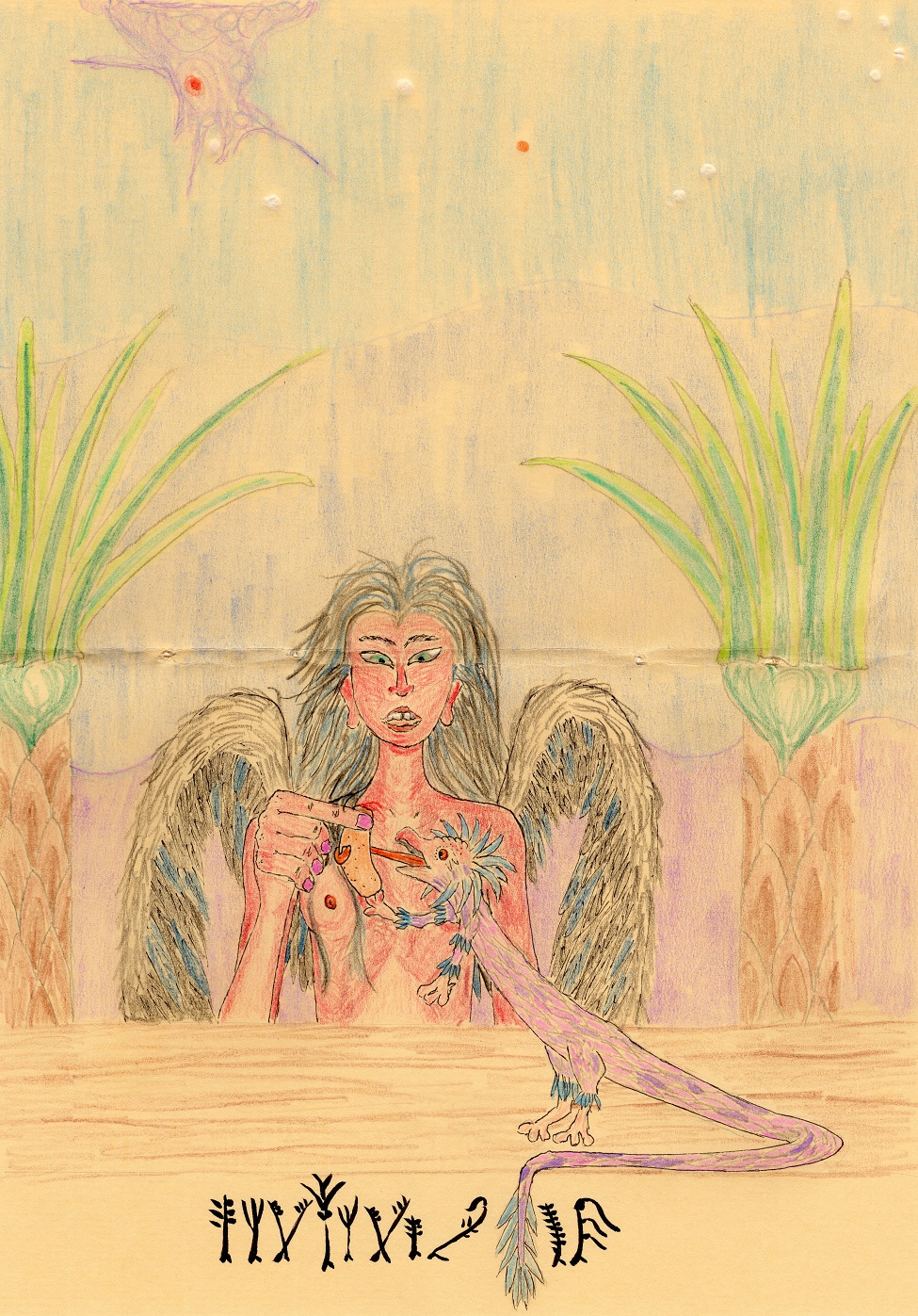 Watch
Yulayac has a pet
ryiwyihrtas
, a blue dragonet she calls Diricu. She's feeding him his favorite snack in the world,
wumayangum
, dried fruit with just a hint of salt. Dried mango is his preferred fruit!
In the background, the wall of the room she's in is painted with pictures of a kind of fern-tree and in the western sky above, the asterism
Hragay
, the Great Dragon. You can make out his baleful eye over towards the left in the middle of the great Frond Nebula.
The World
Wiki