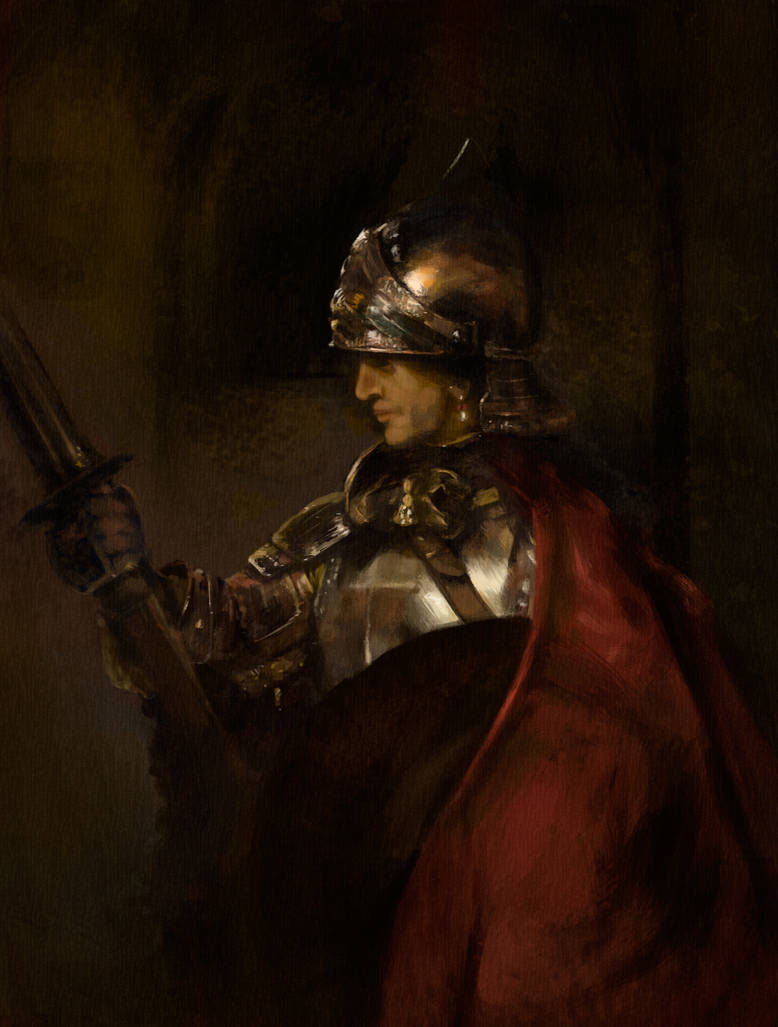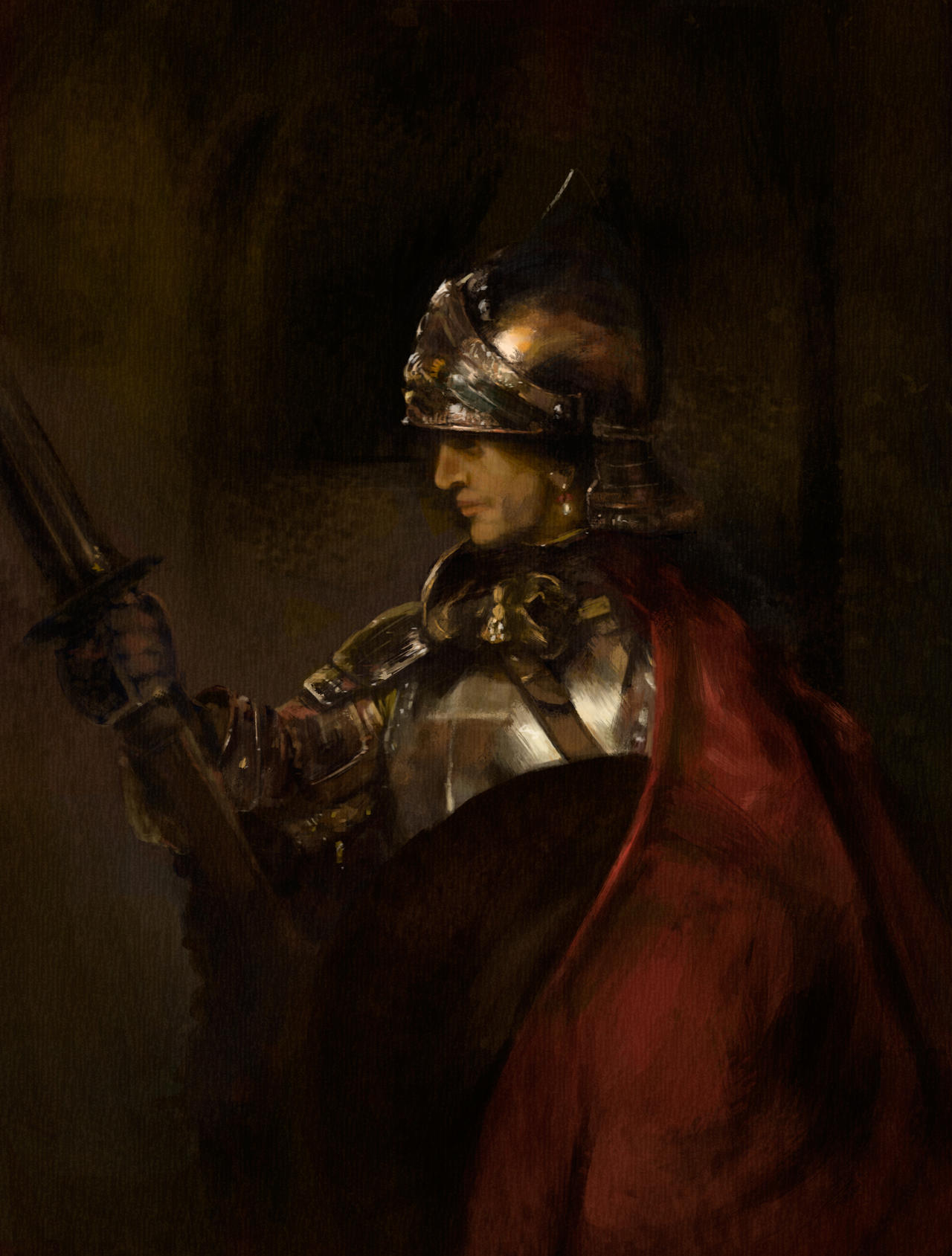 Watch
Heres the first Finished master study. Its a study of Rembrandt's "Man in Armour".
It took forever, I learned a lot though.
I added a canvas kinda texture over the top just to give it that traditional feel, also spent a lot of time trying to mimic his brush strokes.
The Ref I used can be found here:
commons.wikimedia.org/wiki/Fil…