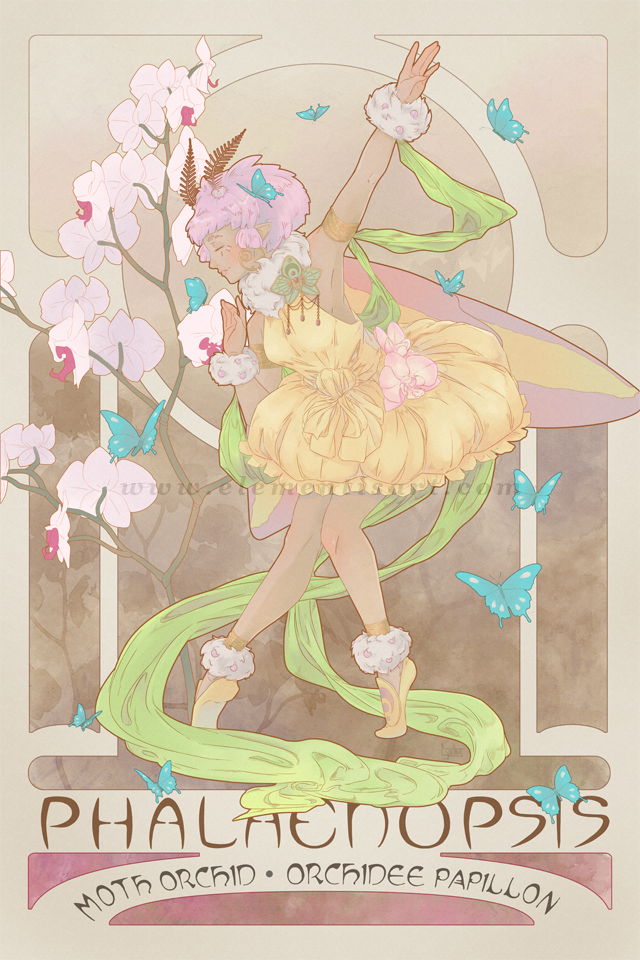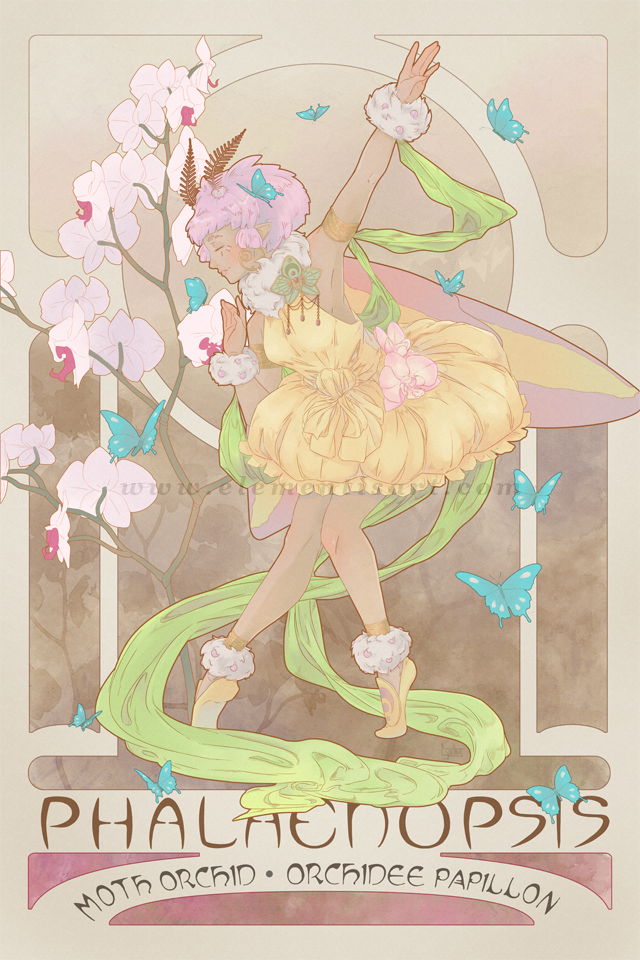 Original character, the first from a possible future series, in the "Mucha style".
Since I looooove orchids, I made an illustration about it. Many species have a common name so I played with it.

For this first illustration, I chose a popular orchid, the moth orchid.

PS. This will be offered as a print for the first time at Otakuthon 2018.

Really, really love the style of this. Art Nouveau is so cool. And you've pulled it off very well. From the pastel colors, to the font, to the selective outlining with variable line thickness. Bravo, moth lady!
Reply

Reply

Good lord. That's gorgeous.
Reply