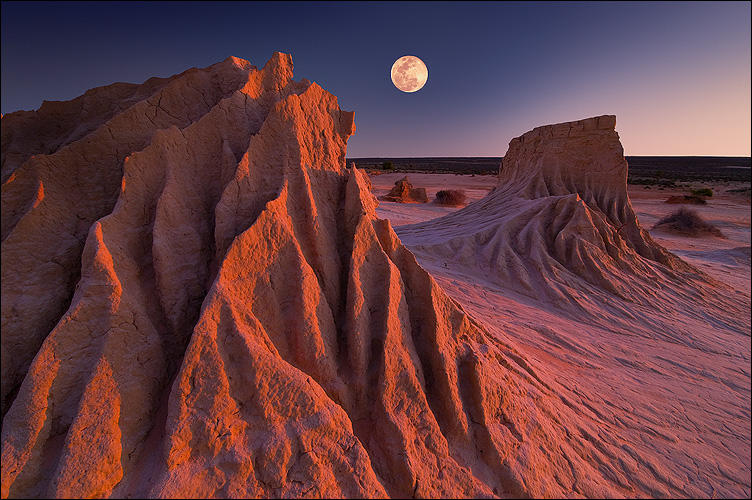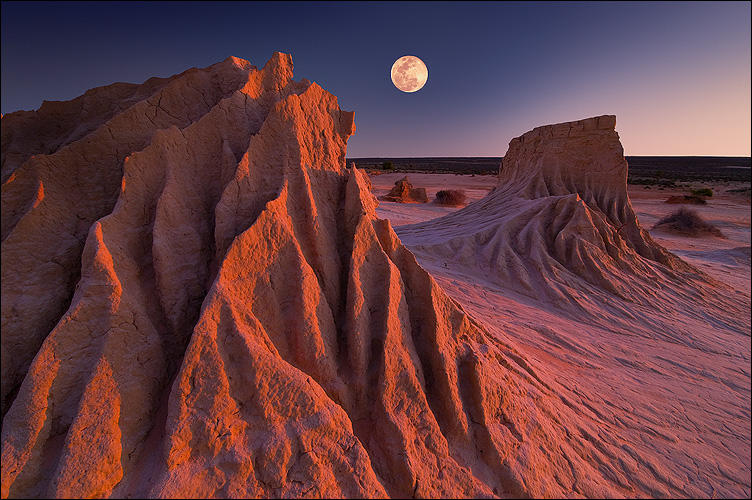 Watch
MOONRISE AT MUNGO

Walls Of China, Mungo National Park, New South Wales, Australia

The full moon rises while the sun sets simultaneously at the ancient sandstone rock formations known as the Walls of China at Mungo National Park.

I have never seen the moon rise while the sun sets at the same time (or maybe I have never paid attention to it). The moon was shot with a telephoto at the same time the sun was setting, but it set further east than I had hoped, so I used a little photoshop to place it where I wanted it.