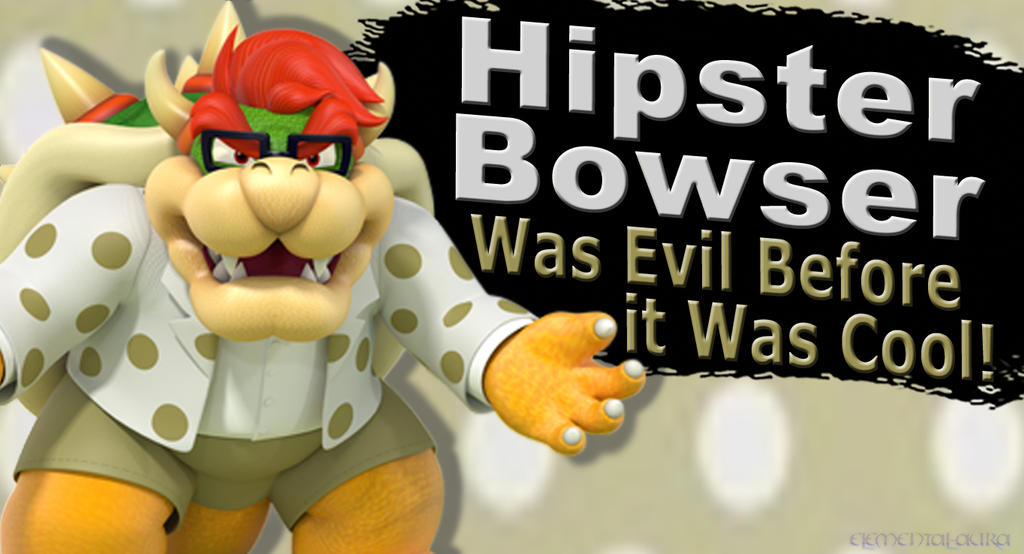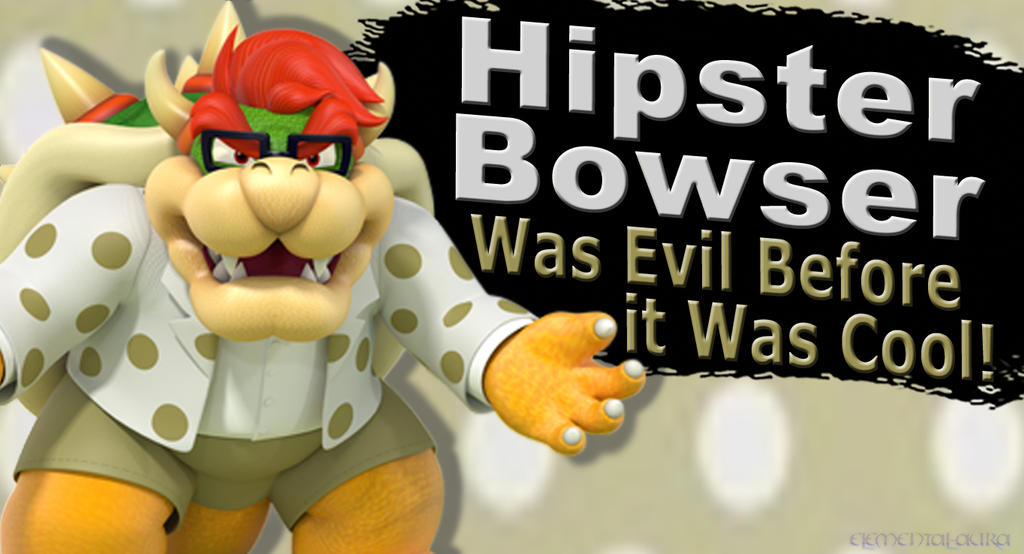 Watch

Bowser Looks Ridiculous!








...LOLOLOLOL
Reply

Reply

Reply

I say the commercial and Bowser looks so amazing. I liked the way Mario and Kirby looked too. Some one should request them. I like the phrase alot and Bowsers outfit looks great. Does this mean you are doing requests? I mean you haven't updated your journal, but you are doing these kinds of request of ones you thought of yourself. I am asking since I was going to request one from you, but won't if you aren't going to take requests. Nice work.
Reply

Huh? My update didn't notify my watchers? Just click on the link next to "Would you like to request? Read Here"

And yes I have re-opened. I can't wait for some requests you may have for me.

Also have you had the chance to look at the at the other SSB4 entries I posted recently or do you not know any of the other characters?
Reply

I guess it didn't since I haven't gotten anything like that in my inbox.

Great and I checked it out, so on that note here is a request from me:

- Character: The InterNed from the Super Paper Mario game for Wii
- Text: "He will bring you down with his game show."
- Background: A picture of a game show.

I am going to check them out this morning.
Reply

Here's your request
elemental-aura.deviantart.com/…
So that's his name? For something call InterNed, you would think he had some connection to the internet don't you think?
I remember this level. Mimi gave me nightmares for a week, I'm glad her "other-form" doesn't bother as much anymore. But really of all the places to host a game show, did they had to host it in the bathroom?
Reply

I hear you about Internet thing. It's almost as if it is a pun on Internet. I wonder what kind of character he would be like if he was related to the Internet instead.

I hear you about Mimi. I hate her a lot. I think she is one of the worst characters Nintendo has created. Wen she transforms into her spider form it is really creepy. I will never understand why they had it in a bathroom in the first place.
Reply

Thanks so much. Here is another one:

- Characters: Grambi from Super Paper Mario game for Wii.
- Text: "He will send you above the clouds."
- Background: A picture of the Overthere from the game he comes from
Reply

King Grambi
elemental-aura.deviantart.com/…
Ah, I remember the end of this level, after Luvbi discovered she was a Chaos Heart and she was ready to sacrifice her life so Mario could continue on saving the world, I remember Grambi and Jaydes crying their hearts out and Grambi made an empty-threat of "Cutthing her allowance"
It really shows that they truly loved her as their own daughter and using the parents "empty-threat" method so Luvbi wouldn't sacrifice herself
That scene always brings tears into my eyes

But I'm glad what happens after you finished the game
Reply

Thanks and here is another one:

- Character: Luvbi from Super Paper Mario game for Wii.
- Text: "She will show you her true power in this battle."
- Background: A picture of the Overthere from the game she comes from.

I remember that too it was really touching and heartbreaking at the same time. I was so surprised when I found out that she was really a chao heart.

Right and that scene shows that all of the time since they had become her parents they really looked at and cared about her as a daughther and not an object.

I didn't cry, but it was a sad scene.

I am glad too and the ending of the game was great.
Reply

Luvbi elemental-aura.deviantart.com/…
Knew you would've requested her.
Luvbi really made me change her point of view towards her
She really didn't make the best impression of me when you first meet her and you were lost, you don't were you
were. And the way she kept constantly kept flying off somewhere else when you
were trying to take her to Overthere when her mother has you to escort her
there.
Luvbi isn't really a bad person, she's just a young lady dreaming
of her prince coming (although she could've been a bit nicer to Mario), she did
help out a bit when Peach was asleep when she ate the yellow apple. She was
really concerned for the Nimbi's and made the others rally the troops to defend
her home. And most importantly she knew it was her duty to give up her life to
revert back to being a Chaos Heart so Mario and gang can save the
world
It's rare how some characters can do that to you. When you're
first introduced to a character it's either and immediate hate or liking to
them. But there are some rare ones that you did hate at first, but later on when
you get to know them better and the actions they've done you like them
Reply
(1 Reply)

I demand we get this as an costume in the smash.
Reply

Reply