Mazinger Angels / Iron Muscle
Manga Muscle Girls ( 漫画の筋肉娘 / Manga no Kinniku Musume )
It's two-for-one day at
Manga Muscle Girls
! Got a lead from a
japanese blog entry
which showed a nice image of another manga muscle girl. I came across that link awhile ago, but couldn't find anything back then. After creating
a guide to ebookjapan
, I decided to try again and searched
ebookjapan
. I was surprised to find the manga. Encouraged by the success, I started hunting around for more information about the character.
Sakurako Honou 「炎桜子」 is a character created by
Go Nagai 「永井豪」
, the author famous for creating
Devilman
and
Cutey Honey
among other works. His characters frequently appear in multiple series. Sakurako Honou first appeared as a love interest for the main character in a series called
Iron Muscle 「アイアンマッスル」
, and reappeared as a trainer for the gals in
Mazinger Angels 「マジンガーエンジェル」
drawn by Akihiko Niina 「新名昭彦」. She appears in
Mazinger Angels Vol 3
and there's quite a few nice panels featuring her. The pic from that original blog entry also comes from this volume. Here's a few samples for you: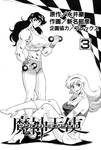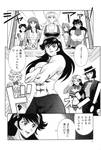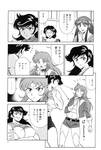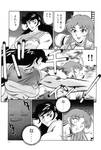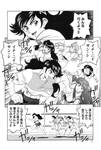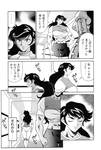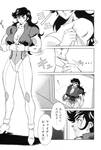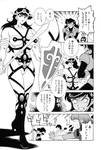 She first shows up in Volume 3 of Iron Muscle, and that volume features a few naked shots of her. She doesn't show up that frequently in the series, unfortunately. Here's the few pages that she appears in from Volumes 4 & 5: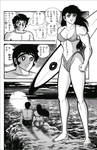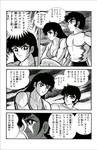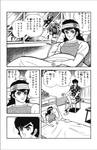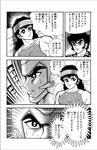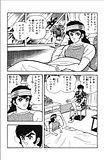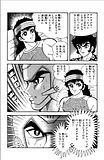 I hope that the character will show up in some more works in the future. As always, if you found this post useful please leave a comment. Hearing from the community, even if it's just a word or two, helps keep me motivated to share my findings. Have something that you think I should include in
Manga Muscle Girls
? Just post a comment in that journal entry and I'll add it to my list. Thanks for reading.