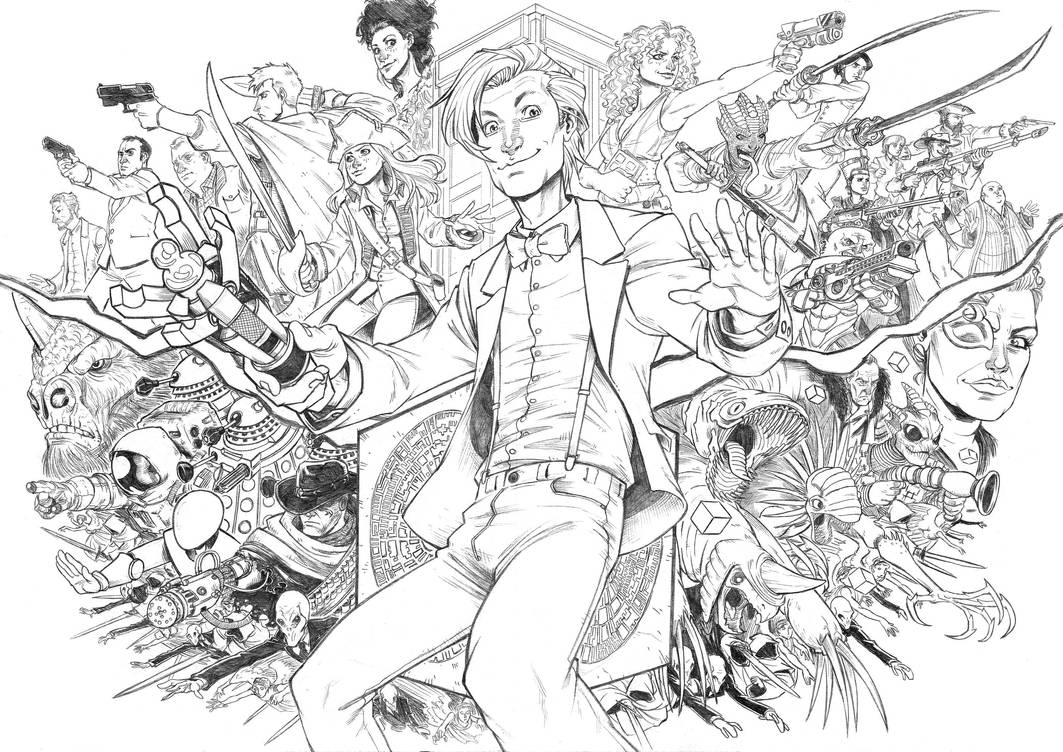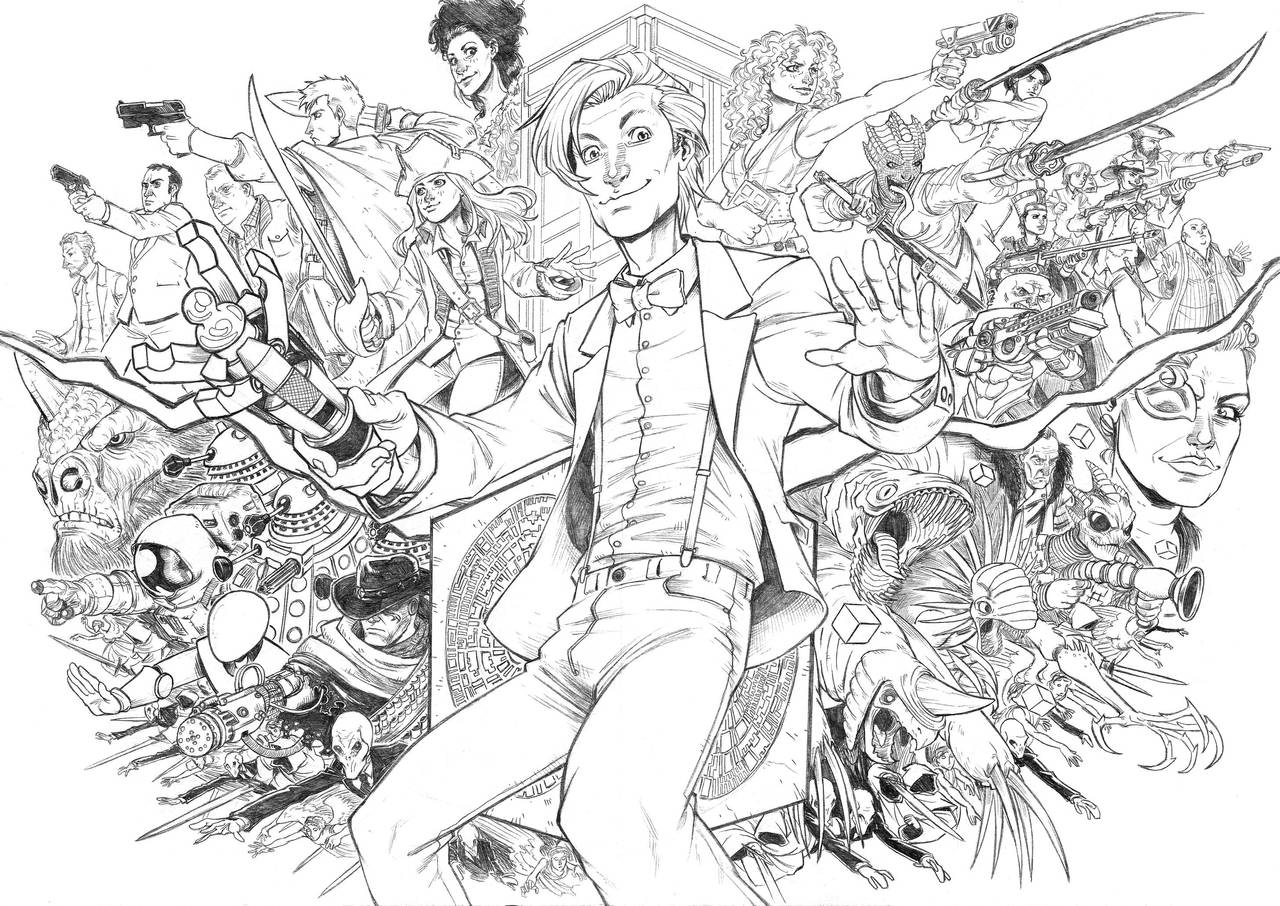 Watch
Here's the last one! Matt Smith in da house, baby!
When Matt Smith became the new doctor i wasn't happy at all, i must confess. I was too emotional about David Tennant leaving and the last adventures of the Doctor and all that to really appreciate Smith, but, little by little, i started to really like Smith's take on the last timelord and now he's my favourite doctor so far!

Hope you like it!

Next week..COLOURS!
Stay awesome bros!
AWESOME.
Love Doctor Who and it's not often you see great fan art for all 3 of the new Doctor incarnations.
Not only did you capture the features of the characters & actors very well, but I really appreciate the imagination put into the theme & layout of the entire pieces of art.
It takes a lot of work to include so many characters & "monsters" from each Doctor's "reign" but, all that detail really brings you back to all the wonderful moments in the show. Each piece allows you to enjoy your work & reminisce for a long time.
Thank you for your artwork!
P.S. I decided to copy this critique to all three artworks:
FANTASTIC:
[link]
BRILLIANT:
[link]
COOL:
[link]
because I made an overall review of FANTASTIC, BRILLIANT, & COOL. However, I rated each artwork accordingly in Vision, Originality, Technique, and Impact.
The Artist thought this was FAIR
19 out of 19 deviants thought this was fair.
To put a spin on one of the 11th Doctor's latest catchphrases...
"Wowzah!"
WHERE'S AMY? WHERE'S AMY? WHERE'S---
Oh; there she is.
Anyway, this piece is brilliant. With the crack in the wall splitting the alliances of the good, the bad, and the silent into their respective halves, while the ever-confident, ever-dumbfounded-by-love 11th Doctor stands dominant at the front, wielding his emerald green Sonic Screwdriver, this piece is a wonderful synopsis of the events that shook the TARDIS crew's world for over 2 and a half years.
The way all the characters seem to be leaping out towards the viewer is a wonderful touch, that (overall) ends with a wonderful piece that deserves to be recognised as one of the ultimate Doctor Who pieces of art EVER.
The Artist thought this was FAIR
17 out of 17 deviants thought this was fair.