[Journal only in Spanish, since it's for a convention here. Sorry, my foreigner friends!]
Hola a todos!
Tengo esto bastante abandonadillo, verdad? Parece que es la tónica de los journals xD Vengo, hablo de que voy a estar en tal o cual salón, reconozco que me paso poco por DA y luego vuelvo a desaparecer D:. Ando algo desencantado de DA de un tiempo a esta parte, si os soy sincero, muchachada

Ya veré qué solución tomo al respecto.
Bueno, al lío. Tochojournal explicativo:
Este año también asistiré al Salón del Manga de Barcelona, los días 30 y 31 de Octubre y 1 y 2 de Noviembre, en la Fira, como siempre. La novedad esta vez es que no estaré con mis colegas de Fandogamia editorial (aunque podréis seguir encontrando los posters de Doctor Who, Ataque a los Titanes, Harry Potter, etc. en su stand) sino que estaré en el stand de No Lands Comics. Si, amigos! Por fin salta la liebre! Este pasado año y medio he estado trabajando para No Lands Comics, una nueva editorial de temática fantástica junto con mi bro

(y otros tantos artistazos como

,

,

o

entre otros!) en una de las líneas de comic de la editorial: Aartha, Chronicles of the No Lands.
Imagino que pronto iré subiendo algunas cosillas por aquí, pero si queréis ver algunos adelantos no dudéis en pasaros por la página oficial de No Lands Comics en español (
www.facebook.com/NoLandsComics…
) para estar al tanto de lo que se cuece! Espero que nos acompañéis en esta nueva aventura que empieza y disfrutéis con el mundo de No Lands tanto como todos nosotros hemos disfrutado creándolo!
Os dejo un mapa del recinto para que sepáis dónde encontrarnos: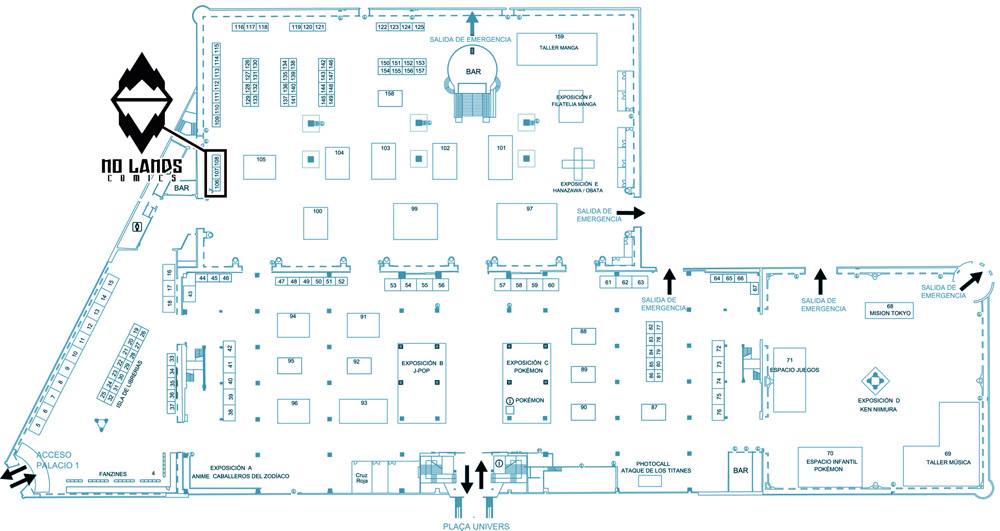 Aparte de nuestros productos, también estaré haciendo commissions, como viene siendo habitual! Así que si queréis una commission hecha por mi, pasaos a verme!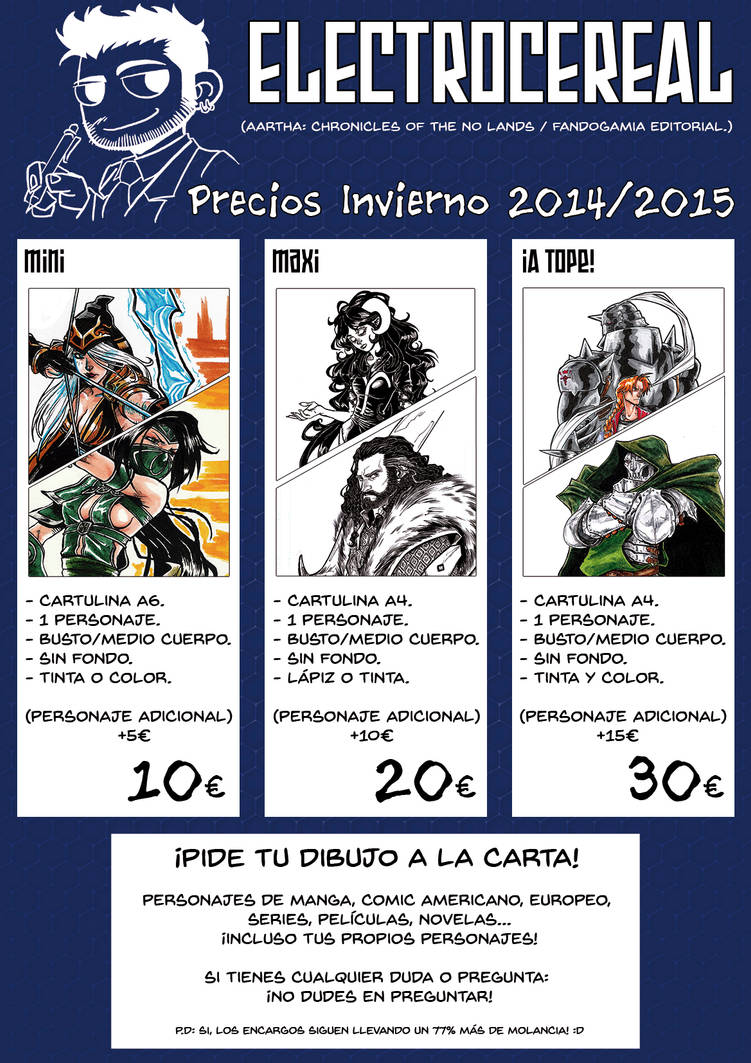 Espero veros por el Salón y, aunque no compréis nada (tsk tsk! ò.ó), al menos pasaos y saludad y nos echamos unas risas hablando!

Nos vemos allí!
Pedro