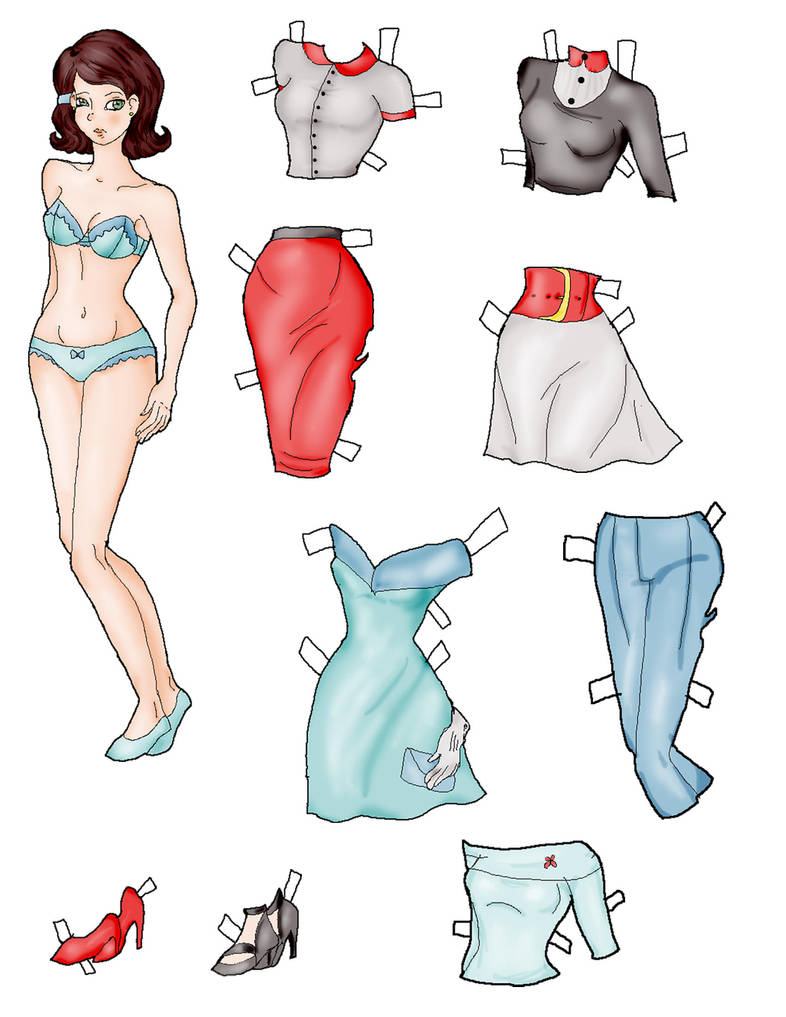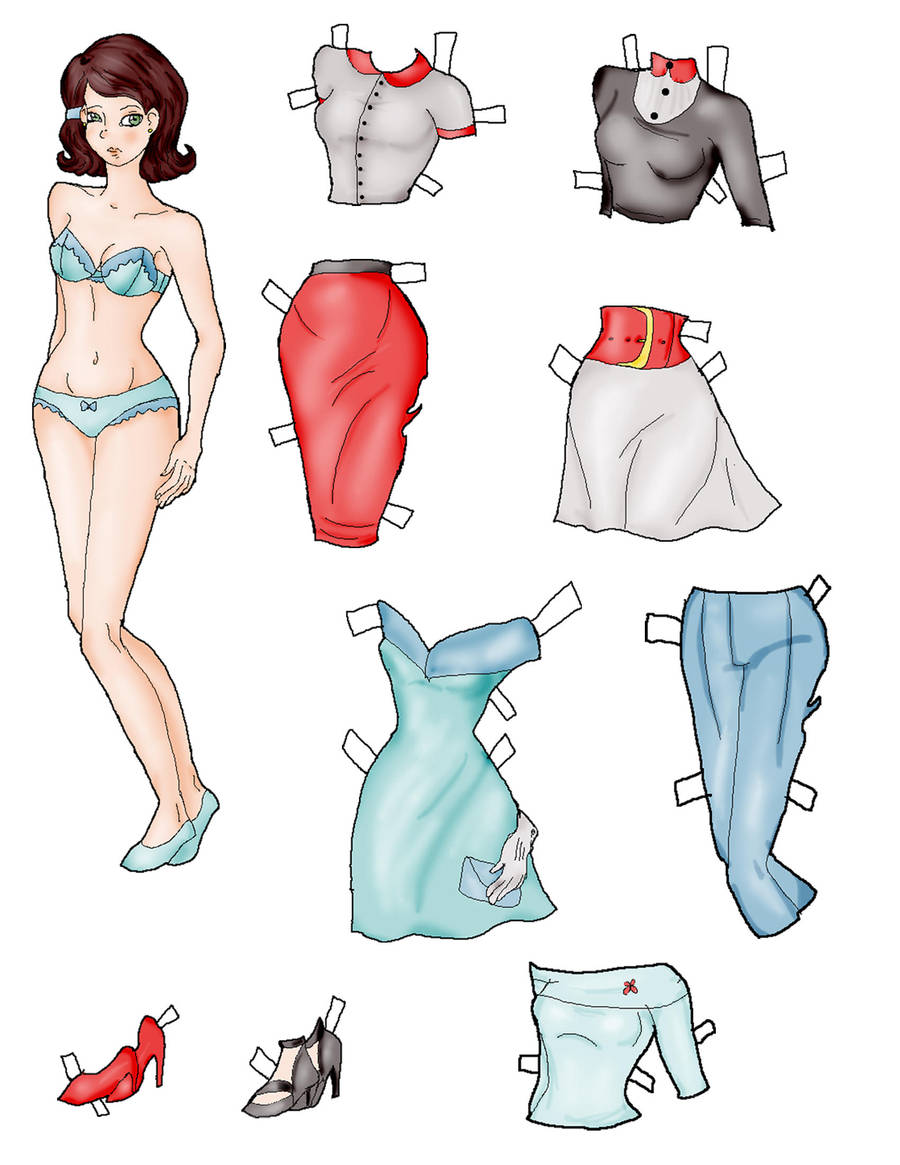 Watch
her name is Susan, took a ridiculous amount of time cause I couldn't think of clothes. Photoshop.

3 tops 3 bottoms 2 shoes and a dress

It takes me back to Patsy Walker and Millie the Model!
Reply

How do you do these? I mean this is awesome, I love paper dolls but for some reason the idea of doing one sort of scares me. I'm a perfectionist. <3~
Reply

lol. well the first step is to make a good base. one that has room for tabs and such. then either use a light table to draw the clothes, or just do it digitally with layers.
Reply

Reply

nice idea, to reate your own dressdoll!
Reply