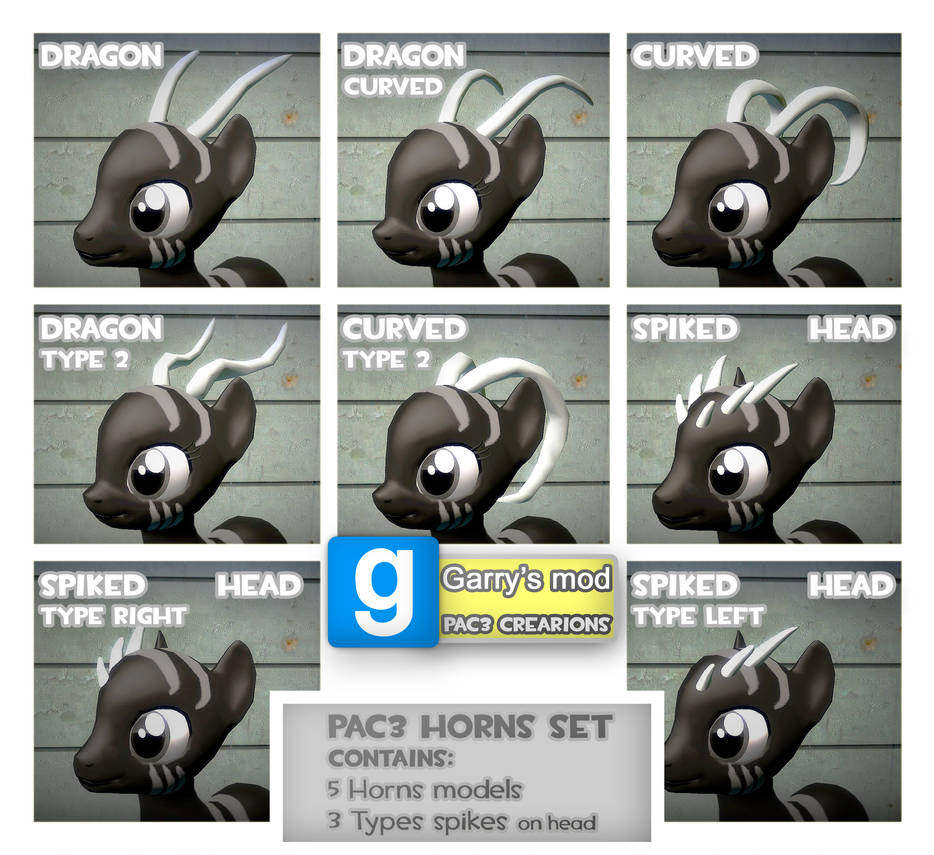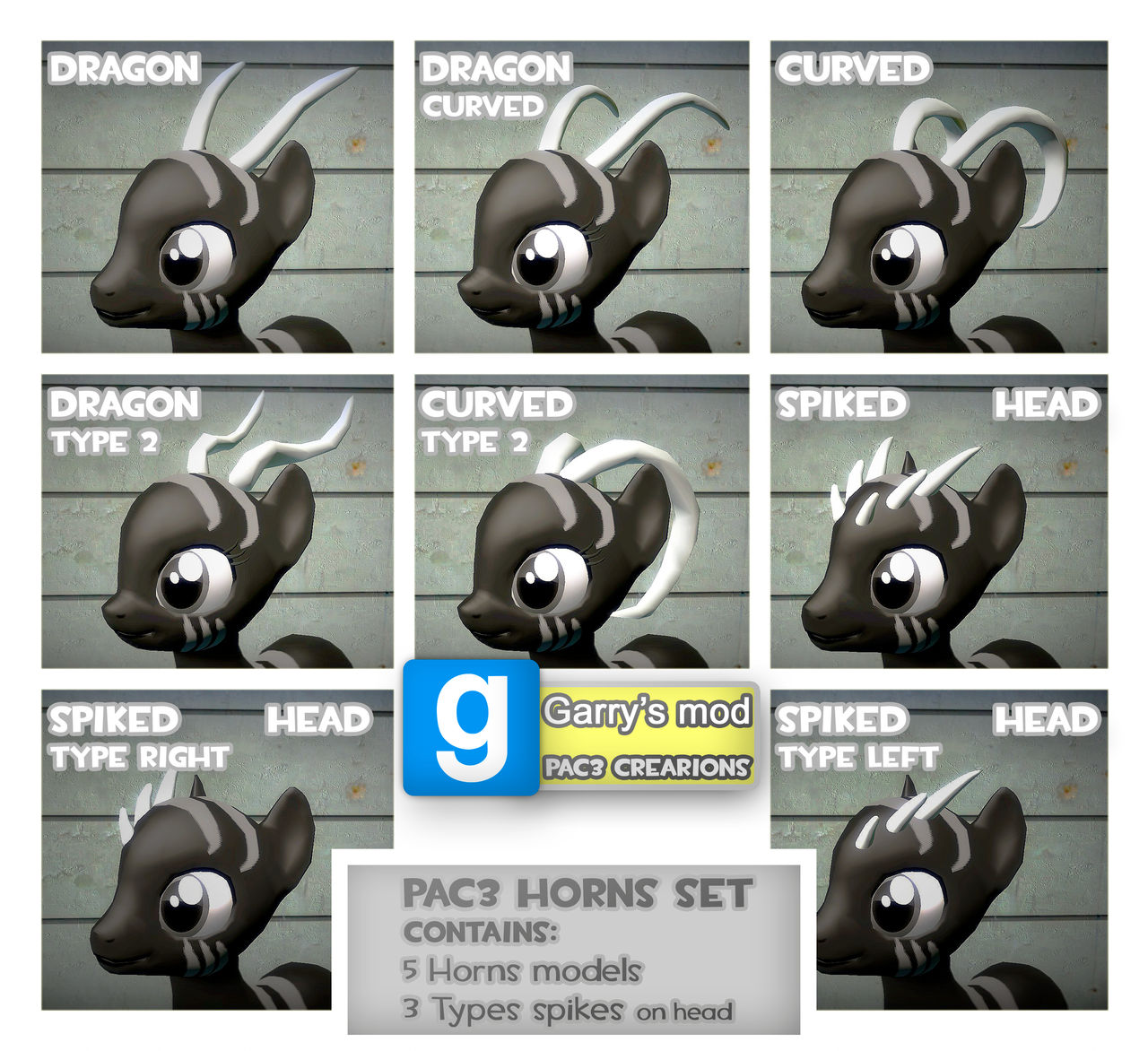 Attention, this is a transfer of art!
A just set of horns, includes

5 horns and 3 types of spikes models
for the game Garry's mod 13 in the modification of PAC3
Modification and use for own purposes are allowed
If you have problems and ask questions
Some parts can be turned off!
REFERENCE TO USE
pastebin.com/qn0JGgEQ
Thank you for attention!


duuuude this is sick, did the thought of adding some Spyro like horns in this thing cross your mind?
Reply