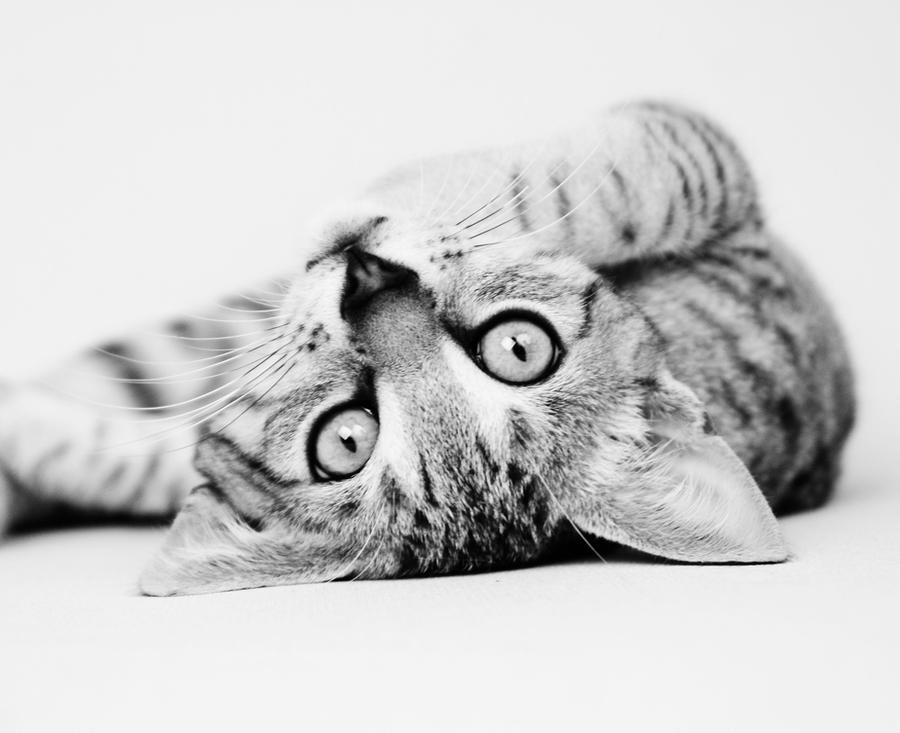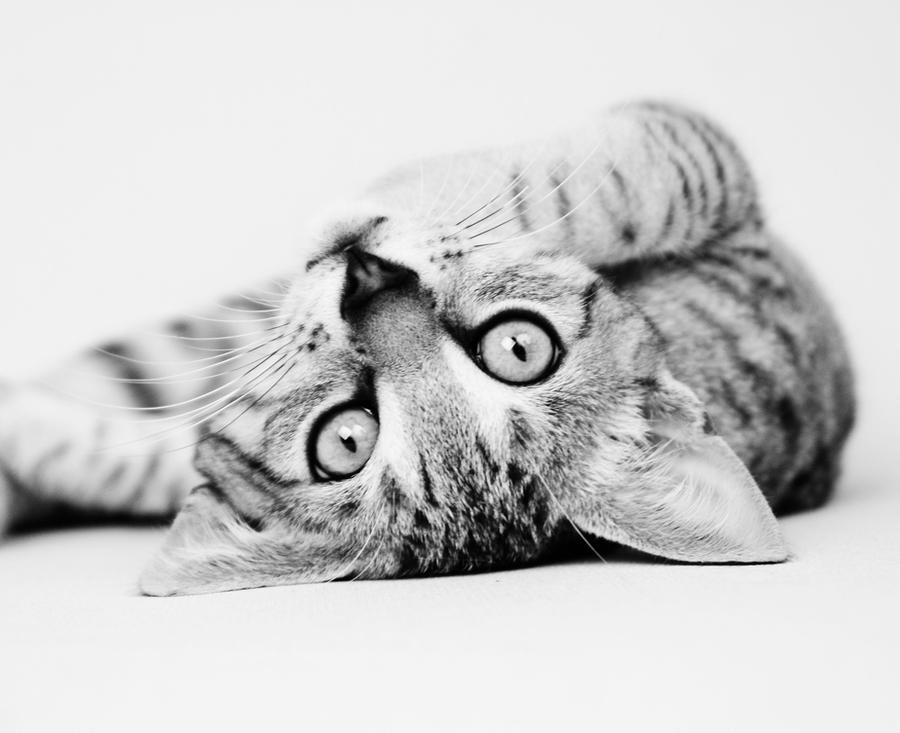 Watch
This is fantastic, I love it!

The thing that impact the most are his (or her?) eyes, that bring a very nice message, a mixture of curiosity and playfulness. And yeah, his(her) are questing us, do you love me? You can leave the camera and come play with me?
I like the fact that the cat is posing, like human. I've seen a lot of photographies with girls with the same pose, and it's nice to see it in an Animal version.
I like too that the image is black and white, I think it brings more curiosity to the look of he(she) and it's a nice detail.
I now how hard is to capture animals exactly in the pose that we want, so I understand that the approach could be better but that does not diminish the genius of the piece. Great!

The Artist thought this was FAIR
6 out of 6 deviants thought this was fair.