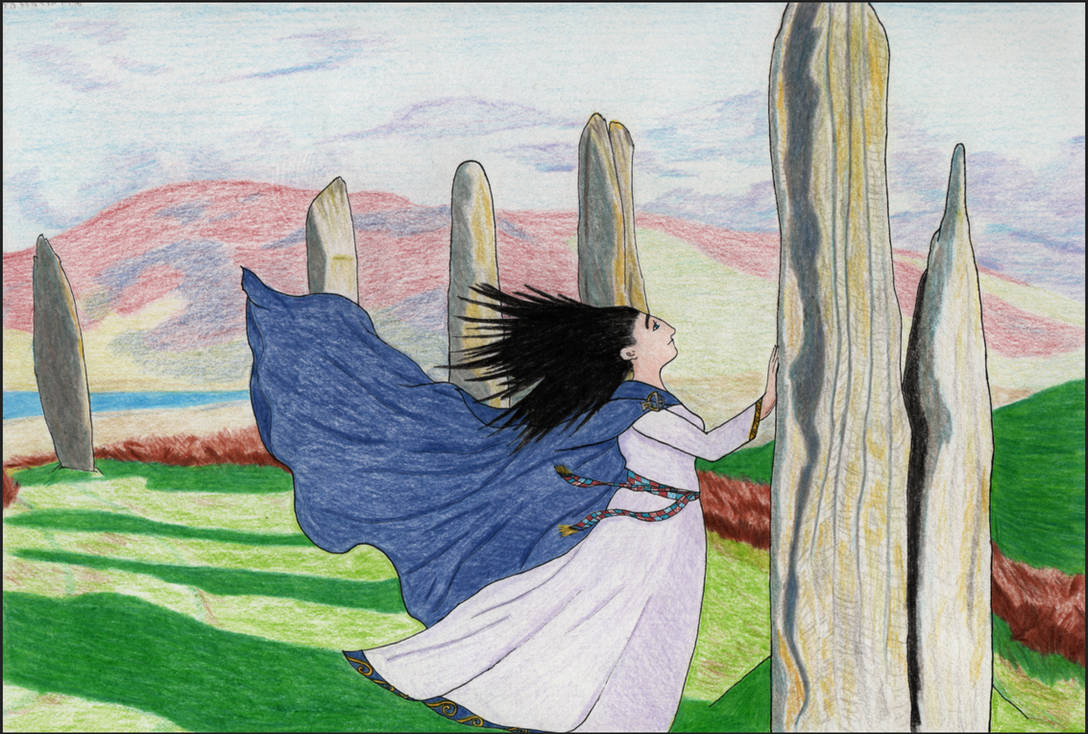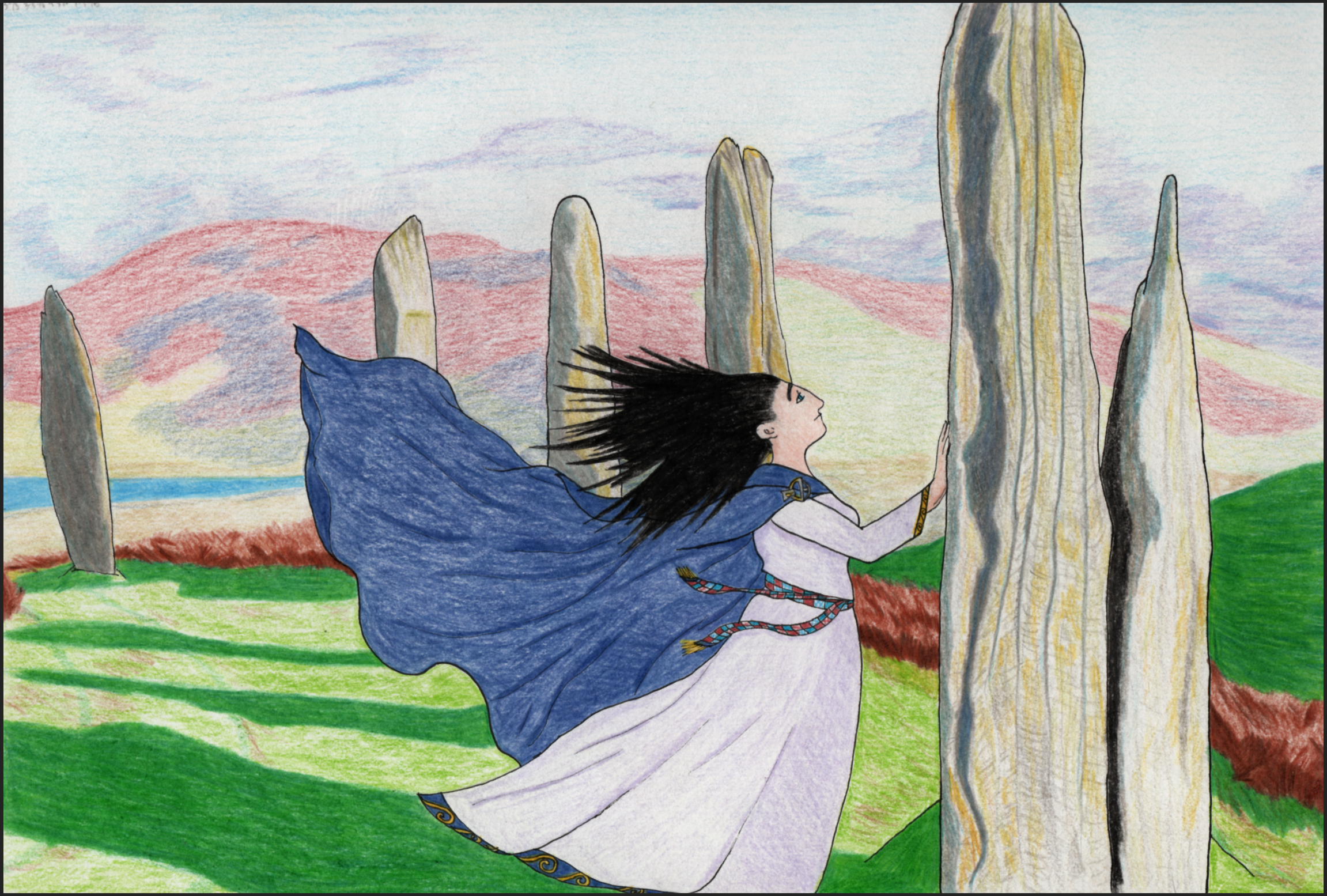 The future king of Scotland had three daughters. Raised in the finery of the royal household, each eventually left to make an advantageous marriage that would protect their sonless father against his most powerful enemies. The youngest of the three was Olith, and she was also the one he sent furthest afield. While her sisters Bethóc and Donada both married men who shared their native language of Gaelic, Olith made the long journey by boat to Orkney where her husband Sigurd the Stout ruled as earl. Sigurd already had three sons from a previous relationship and was at least twenty years older than his new wife. At this time, Orkney was centuries away from becoming part of Scotland, and the dominant language and culture were overwhelmingly Norse. The earl answered first to the King of Norway but was always under pressure from Scottish influence.
Language wasn't the only difference between Olith and her husband. While her sisters settled into comfortably Christian households, Sigurd was a pagan. According to the story in the
Orkneyinga Saga,
her husband was forcibly converted to Christianity while being held prisoner on a boat belonging to the newly converted Norwegian Olaf Trygvesson. Although Sigurd's Christianity got off to a rocky start, Olith's son Thorfinn would go on to be the first committed Christian Earl of Orkney, integrating Orkney and Shetland into the world of Christendom his mother brought him up in. His mother's prestige as a royal princess gave him privileged succession over his older brothers, a cause of constant tension during his reign as earl. Olith may have died when he was young, for when his father was killed in the Battle of Clontarf in 1014, the five-year-old boy was sent to be raised in his grandfather's court in Scotland. Perhaps Olith had already passed away, or perhaps she returned home a widow with her small son in tow. What became of Olith went unrecorded - the
Saga
says nothing of her except that she was King Malcolm II's daughter, leaving the rest of the princess's life to our imagination.
I drew Olith here investigating the prehistoric ruins around her new home as the third entry in my
Women of 1000 AD
series. The Ring of Brodgar is a magnificent stone circle on the Orkney Mainland. Over three thousand years already separated Olith from the Neolithic farmers who raised the stones, meaning we are three times closer in time to her than she was to them. The timeline of her son's life as recorded in the
Orkneyinga Saga
is difficult to work out, meaning we're not sure where exactly she was in her life in 1000 AD (had she already been living in Orkney for years, or is this a few years before her marriage?) or even whether Olith was her name. Thorfinn hadn't been born yet; he would grow up to be described as "unusually tall and strong, an ugly-looking man with a black head of hair, sharp features, a big nose and bushy eyebrows". I tried to make a family resemblance between him and his mother based on that description, leaving the least appealing aspects to Sigurd's side of the family.

Burial evidence of mixed marriages on the Isle of Man suggests that Gaelic women often retained their native material culture even after marriage to a Norse man. That's why I drew Olith wearing Gaelic clothing, which was quite different from what Norse women wore. It was fun to revisit this style of clothing, which I first started drawing for my Historical Hogwarts Founders project. The light purple of her
léine
, or gown, is a nod to her royal origins, while the pattern of her belt is an early form of tartan. The rich blue
brat
or cloak was dyed with woad, a dye long associated with Scotland in medieval times. Given her wealth, her clothing is embroidered in places with golden thread. Orkney's notorious windy weather made this a good opportunity to experiment with drawing a dynamic weather scene. I have had Orkney on the mind lately because I have been heavily involved in planning some upcoming concerts which will take place there in September. I've been fascinated by Orkney for a long time and am really looking forward to going there myself - and walking in Olith's footsteps.
Others in the Series