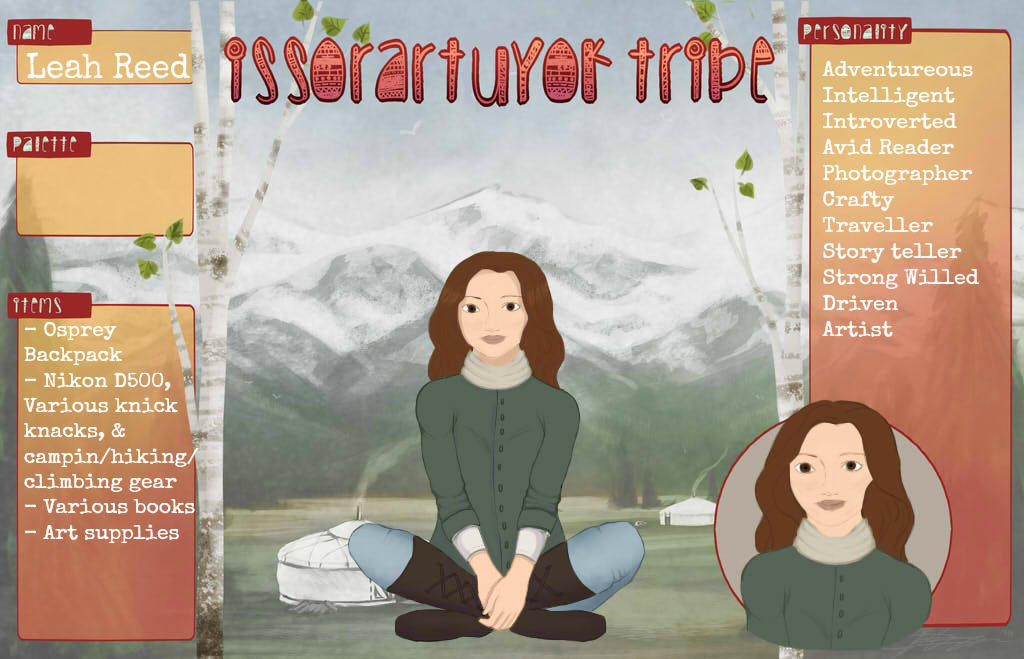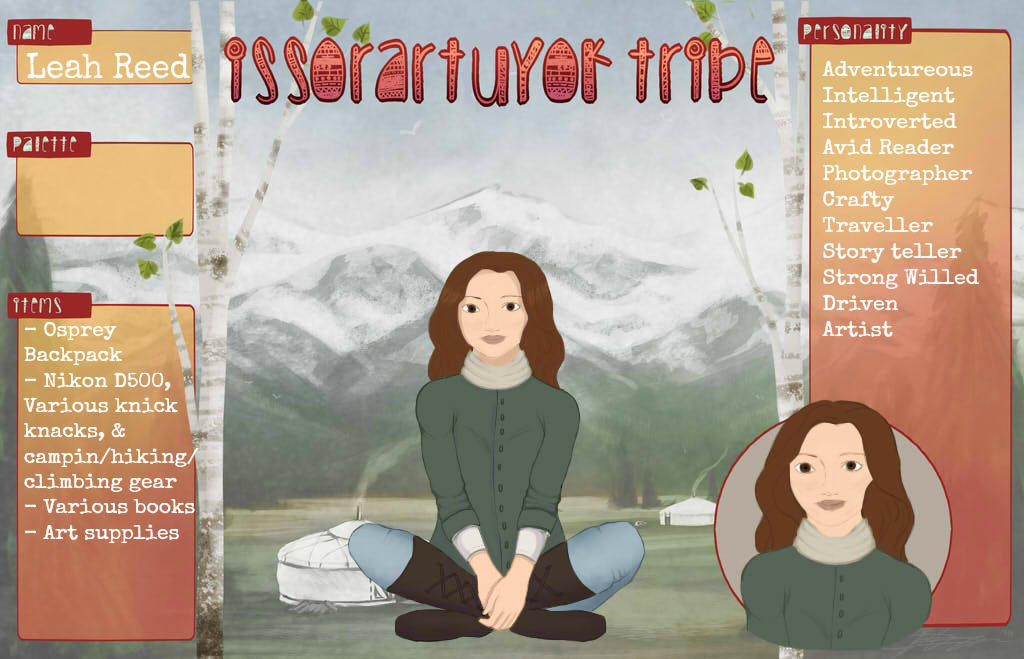 Watch
====================================================================

~( Issorartuyok Handler Profile )~
```\```\```\```\```\```\```\```\```\/```/```/```/```/```/```/```/```/```
Name: Leah Reed
Nickname(s): Leah
Gender: Female
Age: 20 years old
Height: 5'6'
Physique: Athletic, Lean
Hair Color: Naturally brown, dyed auburn
Eye Color: Brown
Items: Osprey backpack, Nikon camera, Various art supplies, Various books, Traditional camping/hiking/climbing gear


Personality: Adventurous, Intelligent, Introverted, Avid Reader, Photographer, Crafty, Traveller, Storyteller, Driven, Artist


History: Leah grew up on a small sheep ranch in Montana. From a young age, she was always interested and curious about the wild.
That curiosity inspired her to become a photographer and artist, as she travels all over the world alongside her trust tokota companion, Khaljiit
and teach people about nature.
```\```\```\```\```\```\```\```\```\/```/```/```/```/```/```/```/```/```
~( Tokotas )~
====================================================================
Tokotas ©
noebelle
Profile ©
Issora
and
sealle
For use by
Issorartuyok-Tribe
members only