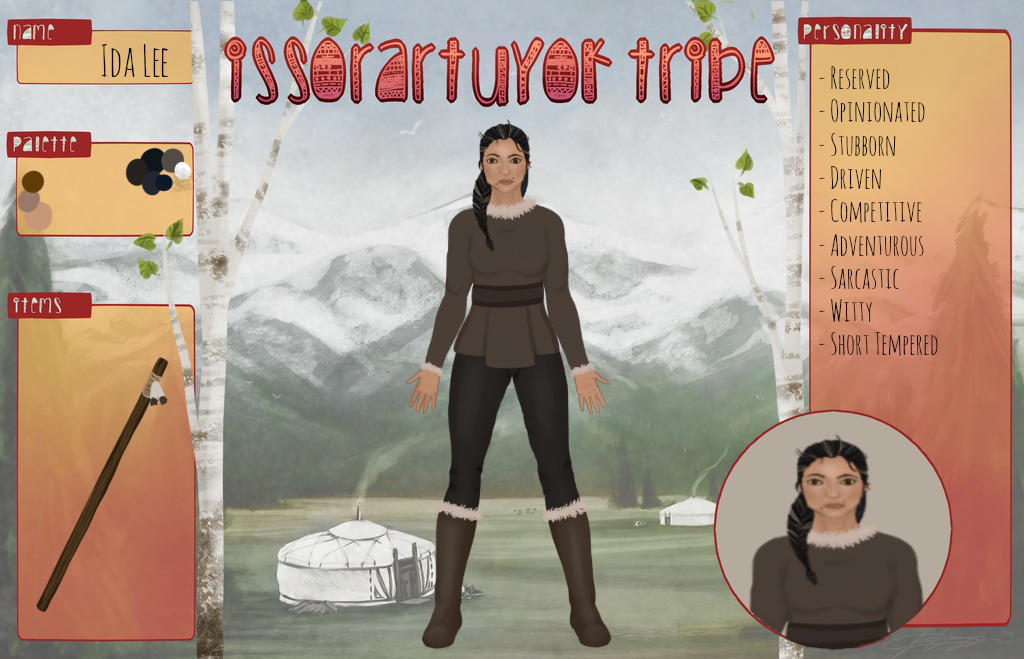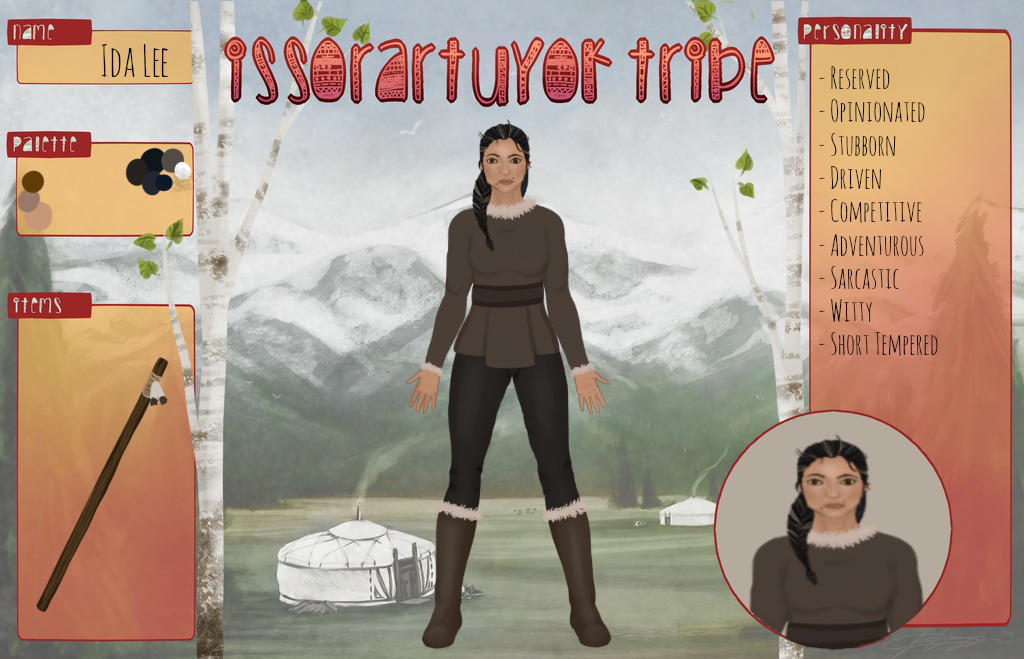 Watch

~( Issorartuyok Handler Profile )~
```\```\```\```\```\```\```\```\```\/```/```/```/```/```/```/```/```/```
Name: Ida Lee
Nickname(s): Ida, Lee
Gender: Female
Age: 23 Years Old
Height: 5' 6"
Physique: Athletic
Hair Color: Natural Black
Eye Color: Brown
Items: Staff, typical hunting/camping gear


Personality:
Ida is a reserved but head strong and opinionated woman. She lives mostly on her own, and, as a result, is more comfortable with the companionship of her Tokotas than that of people. She is a self sustaining hunter and gatherer, living on the outskirts of the tribe territory. She is firm in her beliefs that if she cannot make it herself, then she does not need it. Ida is a crafter by trade. She finds making little knick knacks, like dolls and ornate weapons, therapeutic. Once in awhile, she will bring the things she makes into the tribe to sell, trade, or simply give away.


History:
Ida came to Tokotna from the mainland, seeking a simpler, fuller life. She never fit in with the city scene. She doesn't talk much of her past, preferring to leave it all behind her.
```\```\```\```\```\```\```\```\```\/```/```/```/```/```/```/```/```/```
~( Tokotas )~
====================================================================