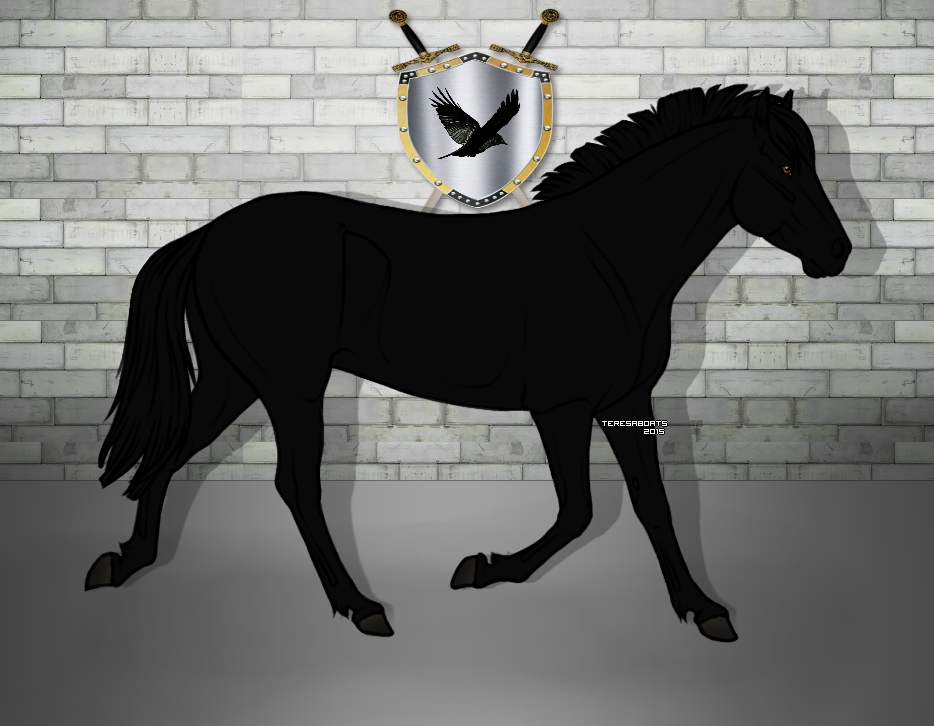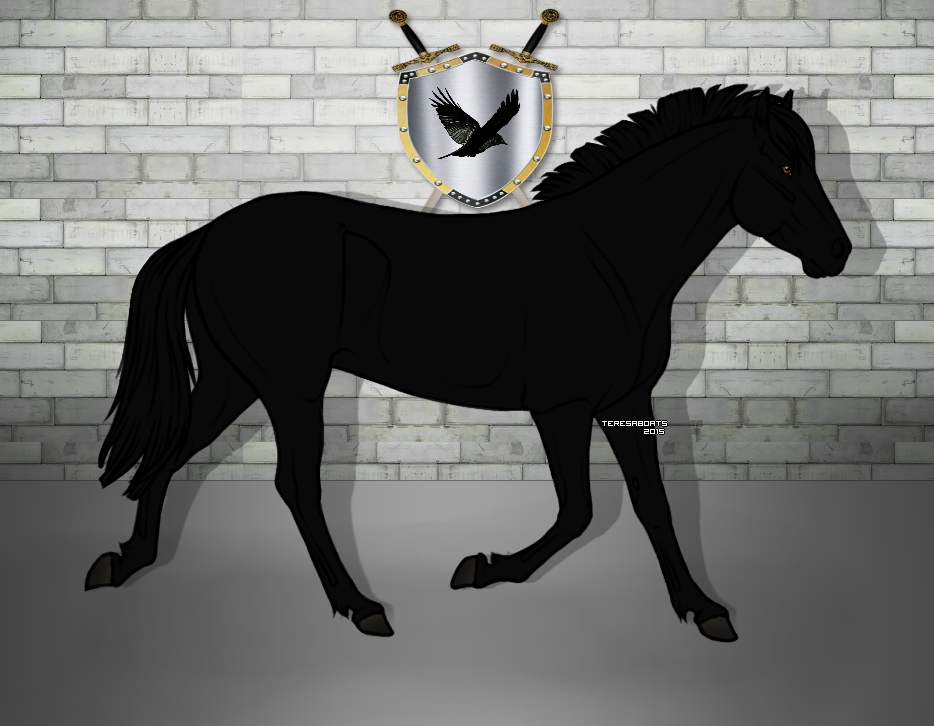 Watch
Nordal's Jocelyn

Black Nordanner mare
Nordanner #ID:
A2637
Registered Name:
Nordal's Jocelyn
Accepted Foal Design:
Click here!
Pronunciation:
Ja-se-lin
Nickname(s):
Josie
Gender:
Mare
Breed:
Nordanner
(Modern)
Age:
5 years
Height:
16 hh
Personality: Josie is a large mare with an attitude to match. Ever since she was a foal it was clear to us here that she was going to be a handful as she grew up. She's hard headed and quite testy with those above her, so she needs a steady, confident rider. Josie has always been a competitive mare. We found this out when she was first released into the pasture with the other horses. They raced along the fences, whinnying gleefully; Jocelyn won every time. Along with being competitive, Jocelyn is quite the show off. In the arena during her liberty sessions, she is eager to show off her dressage skills as well. In the show arena she has a serious air around her, and is very eager to please her rider.


Trivia:
• appearance is very important to Jocelyn, and she enjoys her baths
• dislikes her stall, whinnies and kicks the walls when she feels shes been in there too long
• eager to work and please
• doesn't like to travel alone, we bring along her Shetland Pony friend Louis to competitions
• shes loves water and baths, is a big fan of getting to swim in the summber
• herd leader


Stable: Genesis Equestrian Center
Owner: Elle Danvers
Training: Classical dressage / Liberty

---
Breeding Terms:
This horse is currently unavailable for breeding purposes
For Stud / Brood:
Currently
unavailable
to approved, registered Nordanner stallions
Booked breedings:
1.
2.
3.
4.
5.
6.
7.
8.
9.
10.
Genotype:
Ee aa
Phenotype:
Black
Eye Colour:
Brown
Markings:
None
Bloodlines:
3820 Nordal's Peanut x 6222 Oreos n' Cream
------------------- SS:
519 Cracker Jack
Sire:
3820 Nordal's Peanut
-----
-------------
- SD:
1051 PHR Electra
------------------- DS:
226 AS Lucious Maximus
Dam:
6222 Oreos n' cream
------------------- DD:
144 WD Saria
✝= Deceased