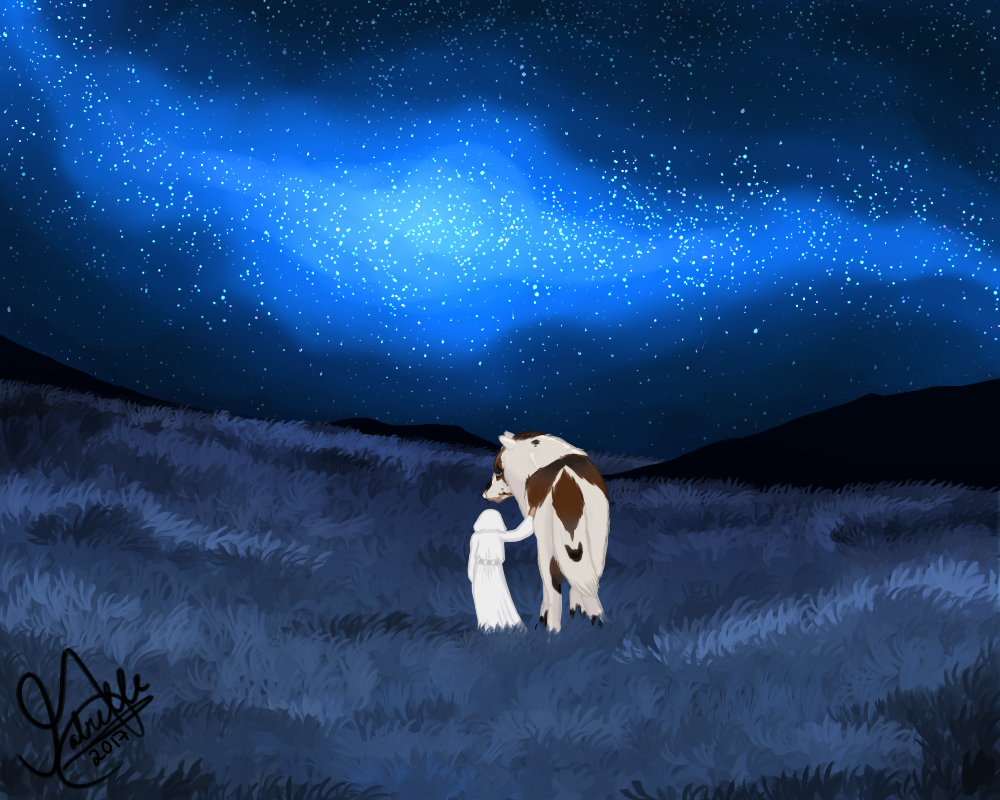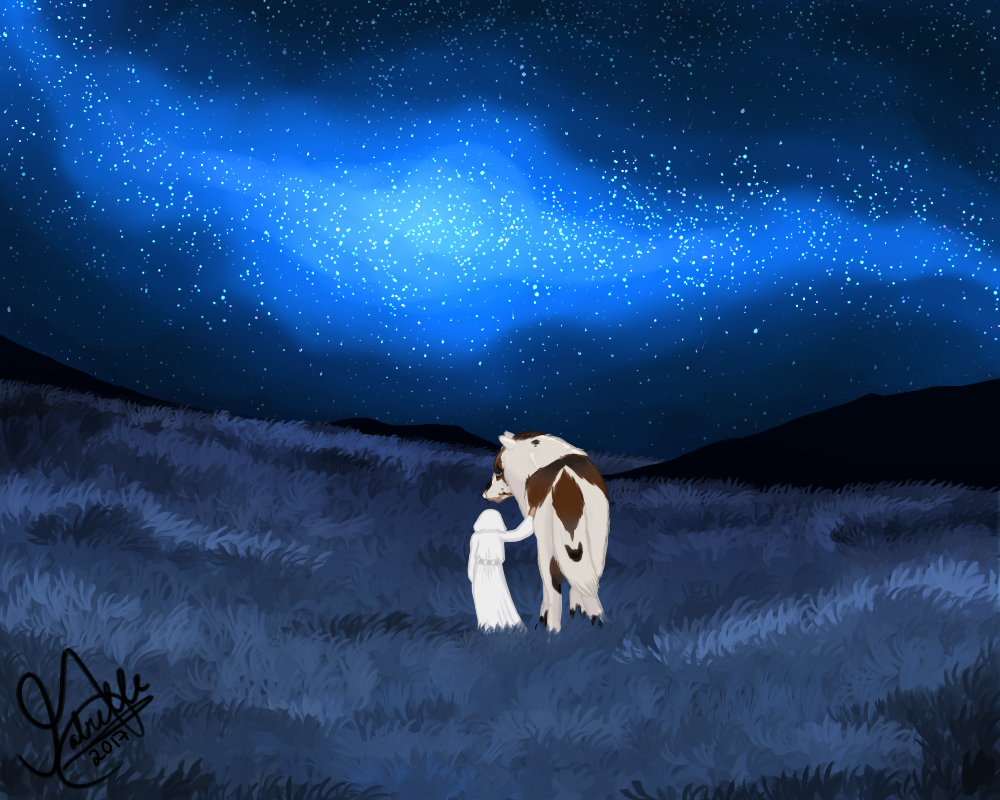 Such a belated memorial piece, but I finally had the time to sit down and do it properly. Carrie Fisher was and always will be an icon of mine. Growing up I wanted to be Princess Leia. She taught me that a princess could be intelligent, sassy, strong, and above all brave. As I grew older I grew a part from the Star Wars fandom, but Leia always stayed within my heart. Recently, I decided to pick up the movies once more, and I was amazed to discover that I had a whole new appreciation for them that can only come with time and wisdom. It was heartbreaking to hear that Carrie, the role model that I knew and loved since I was a little girl, had passed. You'll always be our princess. The force will be with you, always.
References:
No reference used for the sky or Leia.
The Tokota featured is my boy Han Solo.

Really beautiful - you created an amazing mood.
Reply

The feels ;n; This picture is so beautiful <3
Reply

Oh, god. You made me cry. This picture is absolutely amazing. It invokes so much emotion already even without the comment. But with the comment, it totally wraps it up in a beautiful, heartfelt dedication to Carrie. Glitter be with you.
Reply