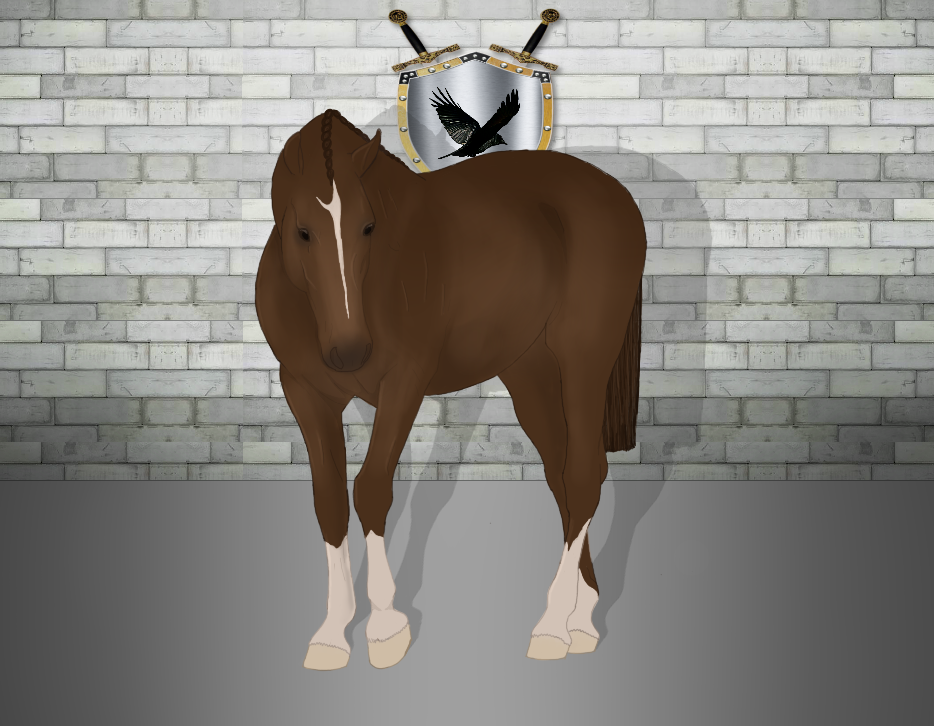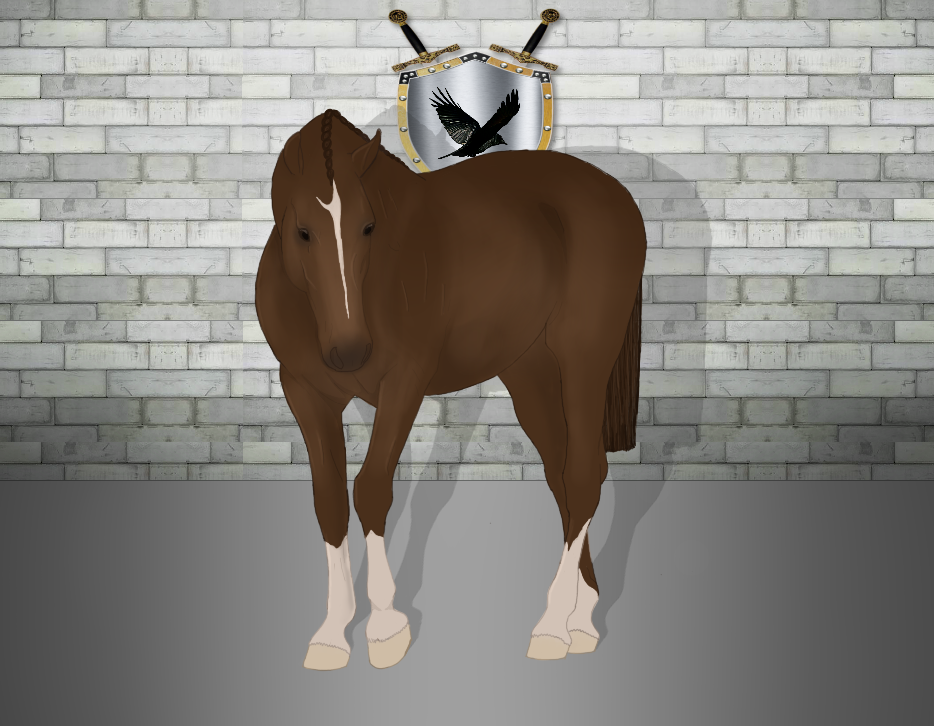 Watch
Stratofortress

Liver Chestnut Traaker Stallion
( --- ) - ( --- )

---
---
Traaker #ID:
249
Registered Name:
Stratofortress
Accepted Foal Design: Pronunciation:
St-rat-o-fort-ress
Nickname(s):
Strat, Little Shit
Gender:
Stallion
Breed:
Classic Traaker
Age: 3
years
Height:
15.3 hh
Personality: Strat is the hyperactive little shit of the bunch. At pasture he's playful and quite the tease, much to some of the other horses, mostly Jon's displeasure. He likes to sprint laps around the fence line and to play tag with his pasture-mates. In fact, he likes the pasture so much he hates his stall. The little shit recently learned to unlatch his stall and let himself out. Aside it all, Strat is a very affectionate stallion who loves his regular grooming and scratches.


Trivia:
• hates his stall
• loves having his chest scratched
• loves jellybeans and twizzlers


Stable: Blackwell Riding Academy
Owner: Elijah Wood
Training: Eventing

---
Breeding Terms:
This horse is currently unavailable for breeding purposes
For Stud / Brood:
Currently
unavailable
to approved, registered Traaker mares
Booked breedings:
1.
2.
3.
4.
5.
Genotype:
ee/
nSty
Phenotype:
Liver Chestnut
Eye Colour:
Brown
Markings:
Unregular Blaze, FR/FL and BR/BL Stocking
Bloodlines:
Starter x Starter
------------------------------------------ Sir: unknown
----------------- Sir: unknown
------------------------------------------ Dam: unknown
Sire: unknown
------------------------------------------ Sir: unknown
----------------- Dam: unknown
------------------------------------------ Dam: unknown
------------------------------------------ Sir: unknown
----------------- Sir: unknown
------------------------------------------ Dam: unknown
Dam: unknown
------------------------------------------ Sir: unknown
----------------- Dam: unknown
------------------------------------------ Dam: unknown
✝= Deceased

design by Casiro
Reference by Deirdre-T