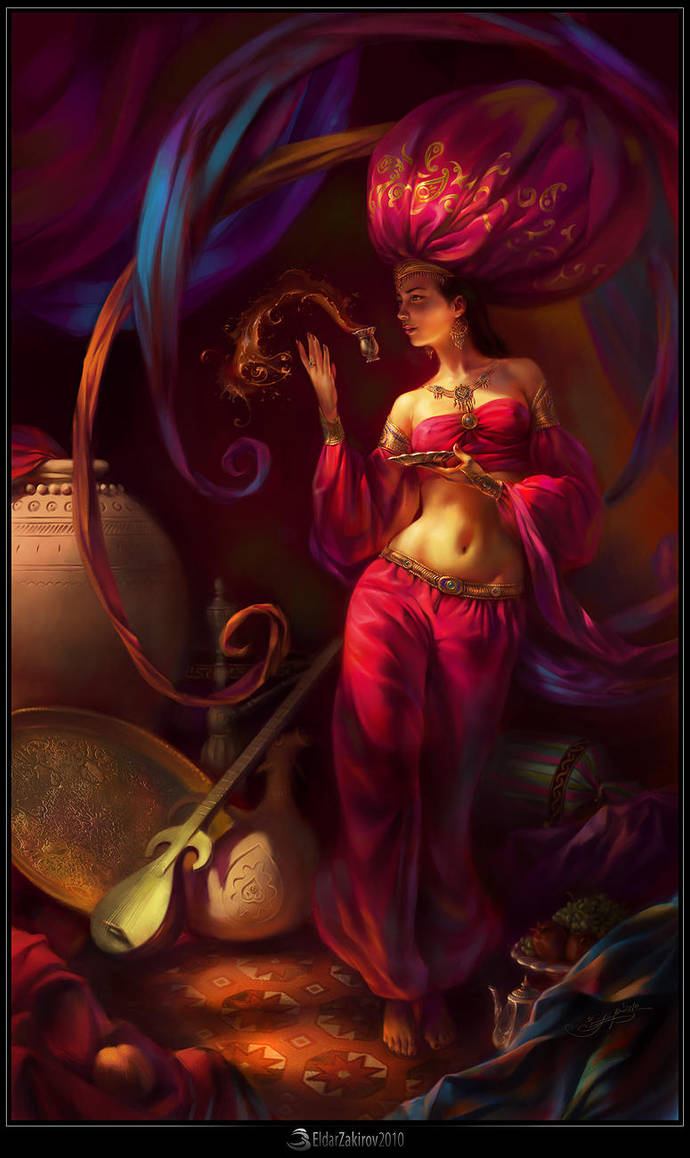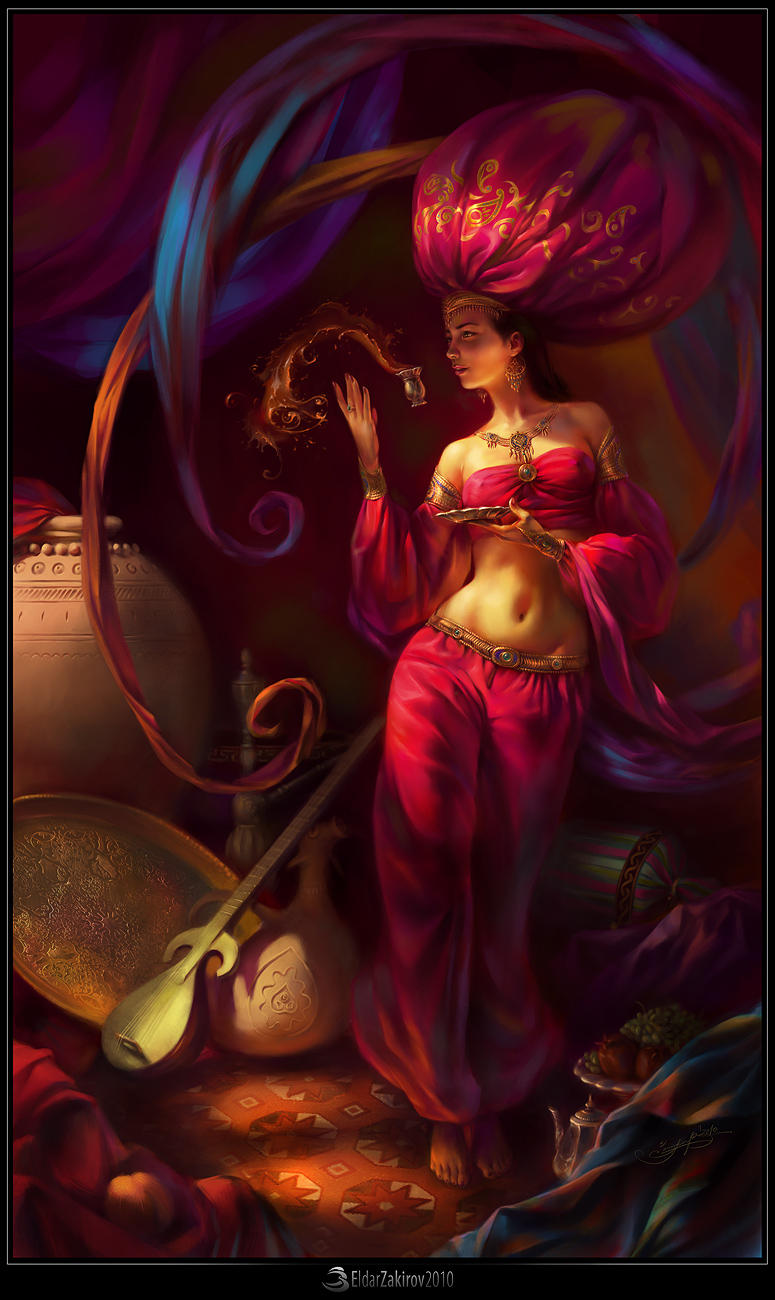 Watch


Full view, please

Finally I finished this painting!


"Who is she? Maybe a good fairy who lives among people for ages. Which uses her magic gift and abilities to create wonderful things and to help out people...
They say, a man who has met her at least one time, will be always successful and happy..."


You can find additional close-up and WIPs here:

Close-Up

Initial sketches

WIP 1

WIP 2

WIP 3

WIP 4


I hope, you'll like it!


Daily Deviation
Given 2010-10-07
Fairy of Oriental Star, final
by ~
DarthEldarious
The Suggester said:
"
This is truly an incredible beautiful picture, full of passions and mystery of life through magical colors! Maybe she is a good fairy who lives among people for ages or she is a beautiful and mysterious Sheherezada from wonderful fairy tale "One Thousand and One Nights, Arabian Nights". Anyway that painting brings beauty and joy in to viewer heart!
". (
Suggested by Mishelangello and Featured by Atramina
)