HelenaRothStock
is the home of Helena. Shes based in the UK and has a strange habit of photographing shiny things for our pleasure! As a continuation of our Project Educate Stock & Resources week we sent her our short list of questions to answer.

What were your first artistic influences, and did they have a hand in the development of your resources?


Ah, this one i remember. In college, for my photography A-Level I was researching digital artists and came across Mika (Mary) Borsiss in a photography journal. She did wonderful fantasy manipulations, so I emailed her (not expecting a response) and a lovelier person you couldn't ask for. She explained all about how she creates her art. After that I was hooked on digital. 4 years later I went over to the resources provider dark side because of the frustration of not being able to find certain stock.

:thumb289820790: :thumb178869559:

Whats one of the most rewarding aspects for you as a resource provider?


When someone notes me and says "It's just what i needed" or my stocks given them ideas.

:thumb203980365: :thumb270377675:

Whats the one thing you find the most frustrating about being a resource provider?

Finding the right items. I go around antique fairs, flea markets, charity shops, attics...and ebay. Sometimes things jump out at me, other times I can be trawling for weeks in all of the above and not find a thing. I've been told I'm very irritating when this happens

:thumb201061953: :thumb160384020:

Do you have a favourite resource in your gallery, can you tell us why its a favourite?

My insect collection, definitely. Natural beauty appeals to me, but, as I'm highly allergic to animals, insects are the only ones i can handle to photograph. Absolutely no spiders though, i don't do spiders

:thumb216799602: :thumb185798555:

Your stock gets used for a huge variety of artwork, do you have any favourites?


Not a specific favourite, I love them all, seeing what people create is brilliant. What I really love is when people create something so unusual I'd never have thought of it in a million squillion years.

:thumb288881716: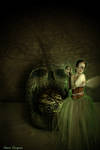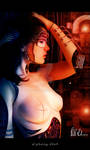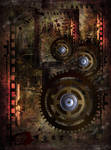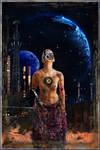 Last but not least, what flavour cupcake are you?

Caraway seed cupcake


:bigthumb180242866:
Don't forget to check out all of Helena's stock in her gallery!

This is a wonderful idea to feature Helena Roth, her stock is really amazing

and I love this interview

So it's a great honor that a work of mine is shown in this interview

, thank you very much for this