Winners of the "Creatures of the Night" Stock & Resources Halloween Contest
Photographic Stock Entries
1st Place "Zombie Girl" by magikstock
2nd Place "Evil Clown" by kirilee
3rd Place "Daemon" by tasastock
Digital Stock Entries
Unfortunately there were not enough digital stock entries to be able to judge properly, so both deviants who did enter will get the 3rd place prize package respectively.
Dragon Wings by Thy Darkest Hour
Night Terror by Nolamom-stock
Winners of kirilee's "Red" Contest
Photomanipulation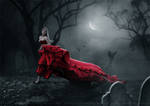 Run Baby Run by
LadyEvilArts
Other Visual Art Forms
Red by
ArtofOkan
Advanced Stock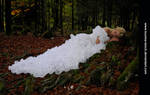 Haunted Hills 21 by :devkuomastock:
Beginner Stock
Lady 1 by
FantasyMuseStock
Contests Currently Running

Jolly Winter - Frozen Contest! WINNERS
- Website - Commissions OPEN - Blog Index - Shadowness - Tutorials - Thumblr - My Daily Deviations - Resources RULES - Dark Portafolio





Contest hosted by:
:ico

Odyssey Propulsion 2The parasite that is monstrously mutating Paul offers an alliance against Maya, Paul's other dubious "protector."
The parasite is Tal'Shen, spawn of Lysanna, hunted forerunner of an ancient aquatic-based intergalactic Cthulhuian-type race once again knocking on Earth's door. Which "female" is Paul to trust? Is the fate of humanity in question or is this all the hallucinatory fever dream of a dying man?
Only four more chapters! Yet so many questions!
The pressure points have been set: self-survival, self-sacrifice for a greater cause, transmission of a vision of species survival and renewal, trust and deceit in equal measures possible in each relationship. Now it's time to for the penultimate Big Reveal as to what it's all about – to set up the Ultimate Big Reveal to what it's really all about! There's just time and space enough for you, oh skilled and deviou

Holiday Card Project 2012
It's back! With the goal of bringing a little cheer to patients in the hospital during the holiday season, the deviantART Holiday Card Project connects deviants from around the world and applies their tremendous artistic abilities in designing and creating uplifting holiday cards.
In past years, the Project has received more than 5,000 cards sent in by more than 1,000 deviants from 50 different countries/political regions. Cards were then divvied up and distributed in-person by deviantART members to local Los Angeles, CA hospitals, with additional cards given to various hospitals in the U.S. and abroad for hospital staff members to hand out to patients.
The idea behind the Holiday Card Project is simple: do something nice for others. However, if you're looking for even more incentive, every deviant who submits a card will be given a free one-month Premium Membership to deviant

In Perspective: A Stock + Art Contest - Semifinals12/29/12 UPDATE: The winner of the art portion of the contest is by . Thank you all for playing!
10/22/12 UPDATE: HAPPY 5 YEAR SENSHISTOCKAVERSARY! The randomly selected winner (thank you Random.org) of the stock portion is :iconTasastock:! Lucky #7 on the list! Congrats to her and thank you everyone for providing all these awesome images! NOW, LET THE ART PORTION BEGIN!

Art entries should be submitted by note and are due December 17th!
---
SenshiStock's 5 year Stockaversy is coming up so... It's time for a new contest! This contest will have two parts to it and you are welcome to participate in either or both.
PART ONE: In Pose Reference Perspective - DONE!!
CLOSED
Other Features

I can't not feature this stock, because I'm biased and I think it kicks ass in more ways than one.
Tasastock
and
tingirl24
Invaded my house some time back to do this stock shoot, it was an amazing experience to collaborate with other very creative and very talented people! Go check out all the shots in Claire's gallery!!! (Theres a lot

)

Furthermore whilst I am reminded (because we all know I suffer from goldfish memory issues)
The new stock being posted by
AdorkaStock
and
jademacalla
from the kickstarter project is so epic its created a new level of epicness on the scale. If you've not had chance to go take a look at the new stock they are both posting what the hell is taking you so long??!!


Today (Friday 16th November) My stock was featured on dragonmount.com's "fan art friday" feature which is cool given just how much of a fan of the Wheel of Time series I am

DragonMount.com Fan Art Friday Feature