NeoStockz
Is the lair of the rather talented Dean, better known as Conz. In between writing articles, working for clients and doing his own art he kindly agreed to answer some questions about stock for us.

For those who might not know you already, can you share a little bit of Conzpiracy history? What made you first get into the art scene and who were you most influenced by in your early years, and has that changed/evolved?


Prior to working with digital, I used to draw all the time - mainly using inks and biro. I was influenced by the works of Clive Barker, comic books, horror movies, virtuoso's like Giger and the illustrators of 2000AD.

I started working freelance at 15, literally my first year of Photoshop practice - producing event flyers for Drum n Bass events in my area. My work was rubbish and I was getting paid peanuts, but it put me in good stead to learn people skills and the pressures of working to deadline.

:thumb125945748: :thumb201298318:

You've been in the design industry for some time now and are regular user of stock photography and other resources in your work. What draws you to a stock image, is it purely dictated by your clients brief; or does your own artistic eye lead the way?


As a photo manipulator, you have to imagine the possibilities beyond a stock image. I am drawn to beauty, but in a more 'haute-couture' sense as opposed to overtly sexual. Angular poses work great for composition. Im a very selfish designer, I tend to do what the hell I want most of the time!

Sometimes an image is selected specifically for a brief, be it DA or premium - but it's more often than not based on the underlying potential for great art.

:thumb195479901: :thumb185500311:

The stock photography available on DeviantART is quite unique, developed mostly from the requirements of the photomanipulating community rather than the commercial styling of other pro stock sites. Do you have any advice for stock providers from an artistic perspective for making their stock span a broader range of styles to appeal to more users?

The edge that DA has over every other free stock provider, is the sheer number of figurative images available. You don't get that at SXC or anywhere else, it's an amazing resource. As far as Im concerned, the stockers should produce whatever they want.
As a commercial artist, I'd love to see more unrestricted stock.. Sometimes it's a little jarring to find the perfect piece, but it comes with 60 sub-clauses on it's useage. I understand the concern about violent / pornographic imagery - but some stockers take their rules a little too far!!

:thumb276511726: :thumb272556978:
Last year you developed the website
SurrealPSD.com
can you tell us a little more about what drove you to the creation of the site, and what you hope it will achieve in the coming years?
Photo Manipulation is my passion, I created the website to share techniques with my peers and newcomers to the artform. It was a project I had been nurturing for some time, and I finally got it together and submitted it as the final project for my Digital Media degree.
There's a million Photoshop websites out there, I wanted to produce a site that is dedicated solely to the fine-art applications of photo manip. I have commend the work of the team
KirenBagchee
&
EveLivesey
, who produce amazing content.
:thumb150591355: :thumb139232159:

There are often many photomanipulations that look very similar, and that often use the same new stock as its released, do you have any suggestions or tips for photomanipulators looking to improve their work and make it more unique with regards to searching for stock & resources to use?


Well this won't bode well, but I'd recommend giving premium stock a try once in a while. If you feel that you would like to stand out from the crowd, sometimes you have to step away from DA and put your hands in your pocket. It depends on how serious you are, but the microstock sites allow you to get individual images on a credit basis.

Aside from DA, I use Fotolia loads.. I get the real juicy stock that very few have used, however I use DA almost exclusively for tutorials and examples.

:thumb268010208: :thumb207344939:

When you start a new personal project, does the concept come from finding a new piece of stock, or does the concept/idea come first, then you find stock to fit?


Short answer, a bit of both. Sometimes I will be doing a personal piece, see a really engaging figurative image and just think 'I have to work with that!!' and create a concept around it.

On many occassions I am seeking out a piece that works with the typography of an existing composition.

:thumb173186901: :thumb155406663:

Stock is shared primarily as a tool for artists to use, but it can also art in its own right, do you have any DA stock favourites?

In my work, I love delicate figures contrasted with implied violence / horror.. The works of
Reine-Haru
are great, not only for her beauty, but also the pre-raphaelite aesthetic that she achieves with her works. These are all pretty famous, so not being very original!
My favourite stock artist of all time is definitely George Mayer though, he achieves the greatest balance of attitude and elegance
Stock by George Mayer
Stock by
Reine-Haru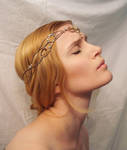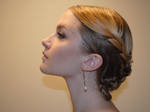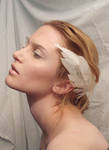 When you look for stock to use, what is the most important aspect you look for, quality, potential, or a bit of everything?

First and foremost, it's quality. Is the image exposed correctly, well lit and at a large enough size to work with at print resolution. Nearly everything I do is at a minimum of A4, so that rules out huge swathes of great stock

:bigthumb137642461:

And finally, the most important question - what flavour cupcake are you and why?

Uhm.. A ginger and cinnamon cupcake with little cenobite designs done with the icing.


NeoStockz
there's pixels.com also now, I've found that whatever I can't find on dA (premium stock wise for commercial use of course, or maybe Marcus Ranum stock since he made everything free for commercial use) I will be able to find something for on poxels.com. Still really badly wanna pne day buy a neostock image, just too poor in dollars, they have to become Rands to quickly, and then it's a hell of a process to make them dollars again... Miss you lov, we should catch up sometime.