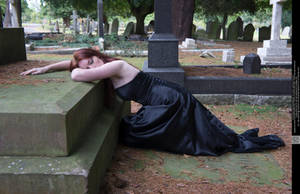 Tip Jar
Support my work by contributing to my tip jar. This tier won't include any specific perks, but you will receive my appreciation, and I am sure occasionally extra stock
---

Description
=======================================

PLEASE TAKE THE TIME TO READ MY STOCK TERMS OF USE HERE IF YOU ARE NOT FAMILIAR WITH MY REQUIREMENTS!


CREDIT

LINK BACK

INFORM ME!
=======================================
WHILST I WAS SLEEPING
Part of a 2 day mentally and physically exhausting shoot with *
Amazonofexeter
*
Tasastock
~
ReapingFields
my sister, and 2 step nieces Natalie and Rachel. I'm sorry the ones of me aren't a little more dynamic and inspired but I was flagging and running on empty but wanted to get at least a few shots. I can promise though that when *
Tasastock
posts up her shots from this shoot you will be more than rewarded for putting up with me posting these

Massive massive hugs go to Claire & Nat for modelling for me, my sister for being a superstar, Rachel for being a pain in the arse, and as ever John and Lee for not quitting when the lighting was crap and the wind wasn't blowing!!
I love this dress. Its not entirely finished in this shoot but once it is, I will be selling it in my etsy store along with the others I have prepped and ready.

More
EXCLUSIVE FREE
stock available at #
Dreamers-of-Avalon
Check it out!!
=======================================
Location: UK
Photographer: ~
ReapingFields
Dress: designed and made by ^
Elandria
Download for full size

=======================================
Image size
2592x3972px 5.91 MB
Shutter Speed
1/200 second
Date Taken
Jul 26, 2012, 3:44:12 PM