Deviation Actions
Daily Deviation
September 26, 2008
Cloak Making The Elandria Way by `
Elandria
is a easy to follow tutorial that will teach you in an uncomplicated way how to create a simple costume cloak .I am sure this will come in handy for any seasonal celebration or themed character venue.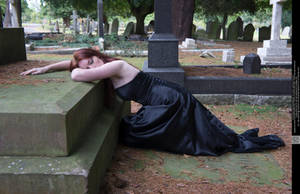 Tip Jar
Support my work by contributing to my tip jar. This tier won't include any specific perks, but you will receive my appreciation, and I am sure occasionally extra stock
---

Cloak Making The Elandria Way
Description
UPDATED AGAIN!! PDF & JPG version now in a zip file as people have experienced issues viewing the pdf

Thanks for your patience!

I hope this is helpful to anybody who wishes to make their own cloak or variations thereof....
any problems/comments etc please note me or leave a comment here

Feedback is useful but please remember this is only my way.... and by no means a definitive guide in the art of making cloaks....

May the gods of LARP and RenFaires smile down upon you all


Elandria

COPYRIGHT ELANDRIA BROUGHTON-SHEARD 2004 - 2011