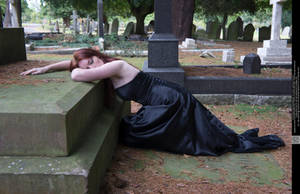 Tip Jar
Support my work by contributing to my tip jar. This tier won't include any specific perks, but you will receive my appreciation, and I am sure occasionally extra stock
---

Description
=======================================

PLEASE TAKE THE TIME TO READ MY STOCK TERMS OF USE HERE IF YOU ARE NOT FAMILIAR WITH MY REQUIREMENTS!


CREDIT

LINK BACK

INFORM ME!
=======================================
SIVER SKIES
Caelum non animum mutant qui trans mare currunt
Those who hurry cross the sea change the sky upon them, not their souls or state of mind

This was THE worst "corset" I've ever had the misfortune to wear. Thus proving beyond a shadow of a doubt its not worth buying cheap stuff from off the internet, no matter how tempted you are to take the easy option. I added the extra bows and details myself, but wish I had just taken the time to make my own like I normally do.

The Victorian boots on the other hand.. I love. They are so comfortable!

More
EXCLUSIVE FREE
stock available at #
Dreamers-of-Avalon
Check it out!!
=======================================
Location: UK
Photographer: =
Amazonofexeter
Costume Skirt: Made by `
Elandria
"corset": purchased
Download for full size

=======================================
Image size
3988x2592px 5.8 MB
Shutter Speed
1/250 second
Date Taken
Jul 12, 2010, 11:26:47 AM