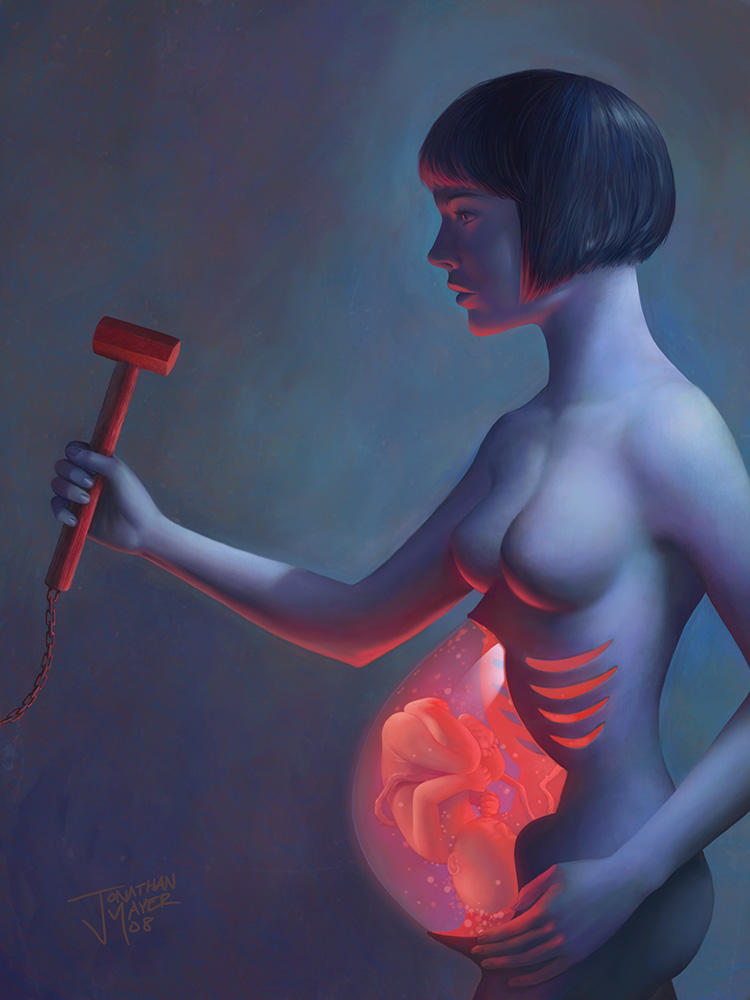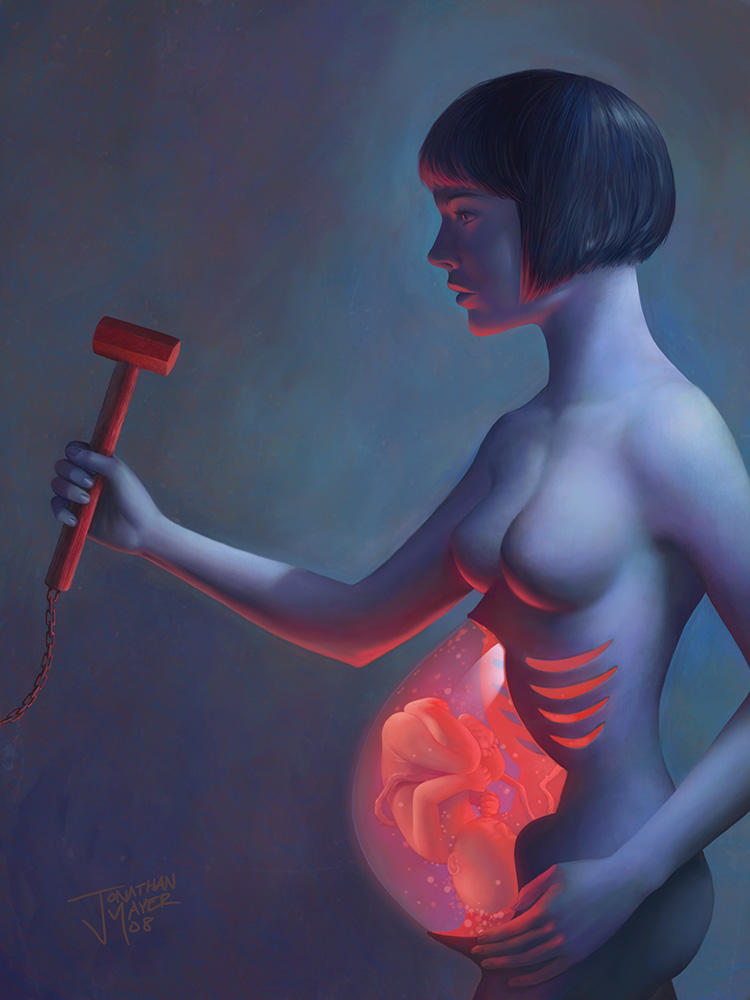 Watch
Full title: "In Case of Emergency, Break Glass."
This is satirizing the "inconvenience" unborn life places on women in Western society, and the relative convenience our country has provided in disposing of that life.
Painter X, Photoshop CS3
Older concept version here:
[link]
Newer
concept version here:
[link]
Daily Deviation
Given 2009-08-13
In Case of Emergency...
by *
Elandain
- Though scary at some extent, the perspective the author has on the act of abortion is consistent, presenting it both as an act that must be executed with utmost responsibility, yet as a damaging act, no matter the circumstance of its manifestation. It's nice to see such a nice executed depiction of fragility - both of the mother and of the fetus - in such a decent, yet detailed manner. (
Suggested by blackdoom and Featured by archanN
)
To me, this is a really powerful piece. Ever since I learned of the atrocity of abortion, I've been strongly against it.

Technically speaking, this work is excellently done. The colors, blending, and the play of light and shadow work well together, giving off a feeling of both cold loneliness and the warmth of life.

The concept is also executed very well. Although it might not necessarily be an "emergency," breaking the glass here will have a definite effect on both the mother and child. This small, fragile life will be gone forever, and the mother will be left with the scar from having ended it herself, leaving a hollowness inside.

As a mother myself, I know the joy of having a little life kicking around inside my belly, and my greatest fear at the time was possibly losing her. This sort of thing is not something to be taken lightly. As shown here, this baby is extremely vulnerable, having no one to protect him or her but the very one who may end the child's life.

As I mentioned before, this is really an excellent work, quite provocative, and simply mesmerizing. Certainly deserved the DD!
The Artist thought this was FAIR
960 out of 1231 deviants thought this was fair.