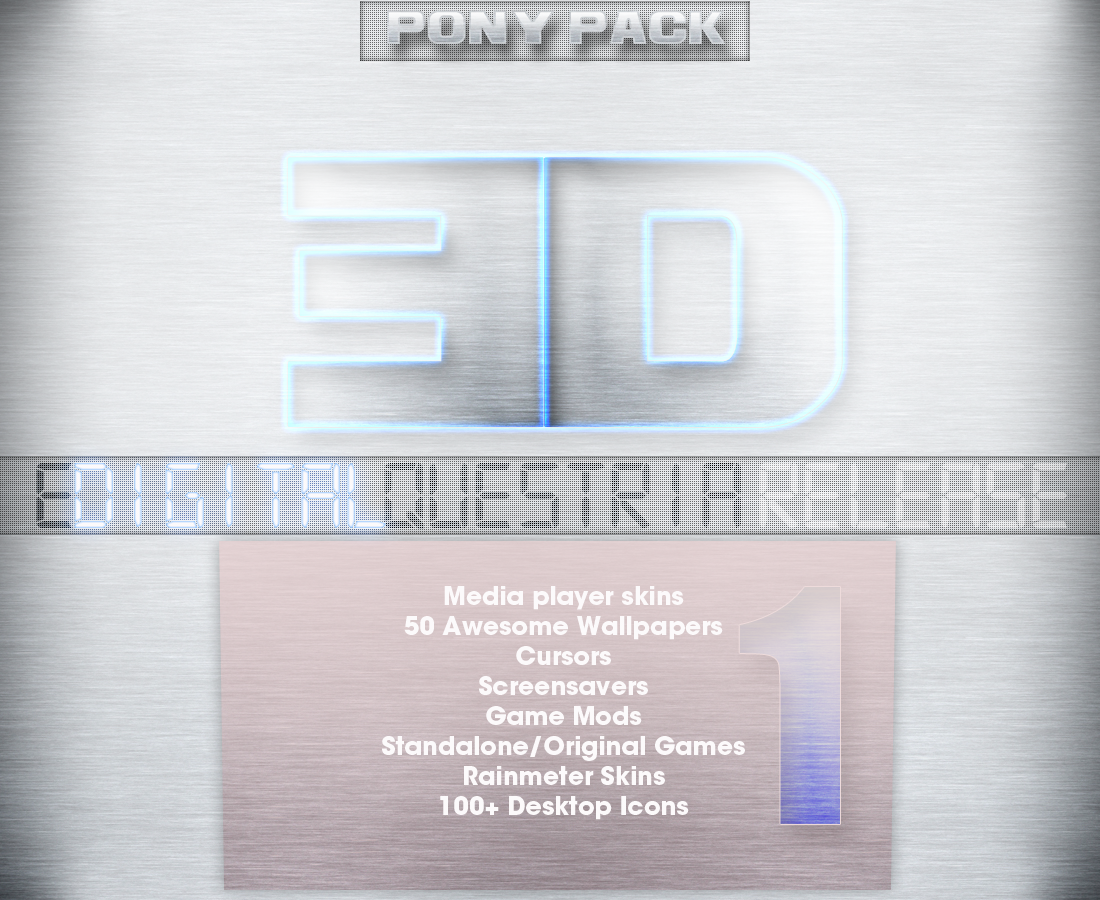 EquestriaDigital's first release, comprising of the best art, skins, themes and more available to ponykind, is here for the grabbing! So go grab!
Included are:
Media Player Skins
Incredible Wallpapers
Rainmeter Themes
A 3D Pony Game
Troubles with the game have raised their heads. I'll contact the game's creator.
Cursors
Screensavers
Desktop Icons
And more!
Special thanks to

and

for working that little bit extra hard.
Hope you all have a great 2012! We'll be back in Spring for our next release!
DOWNLOAD LINK: Thanks to

!
[link]