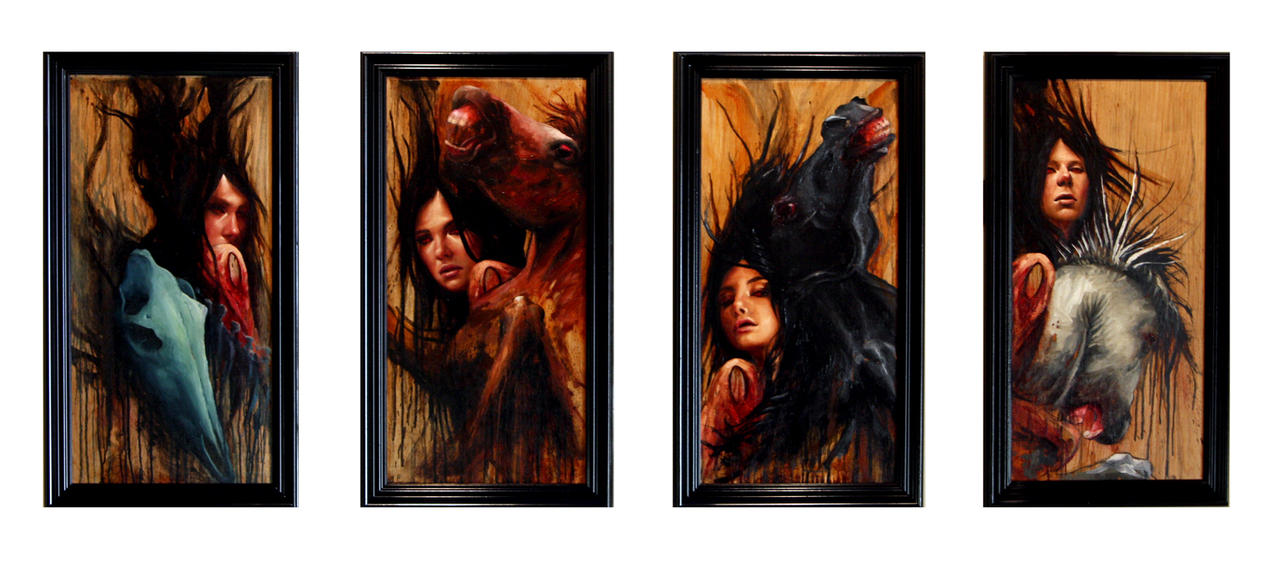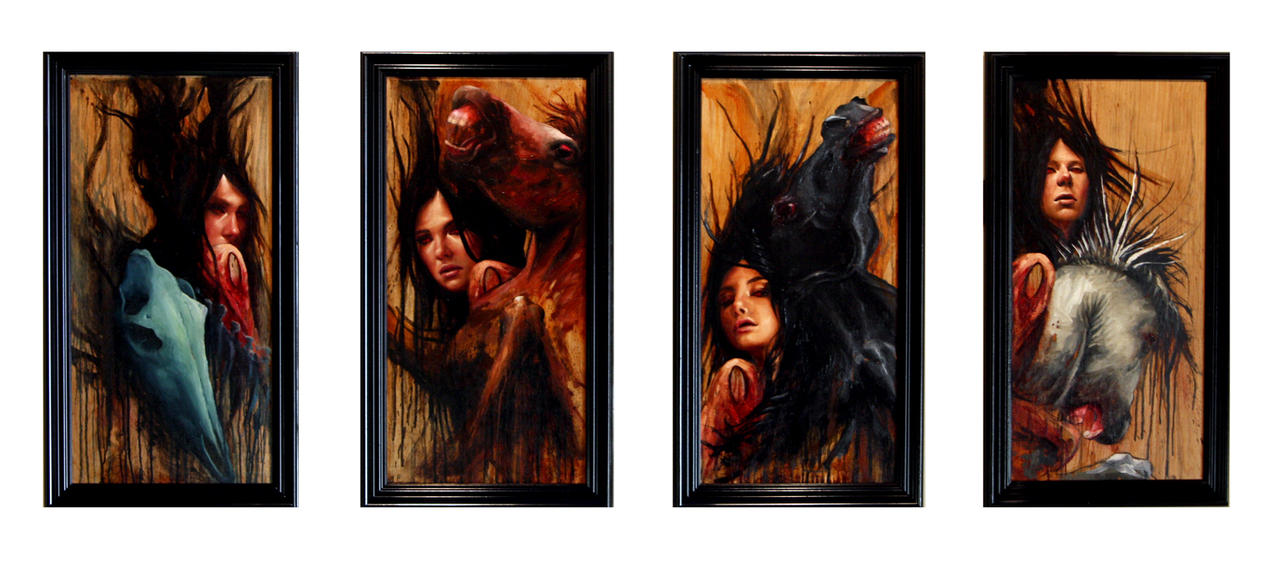 Watch
"The Four Horsemen of the Apocalypse"
A four piece set, comprising of, in order left to right:
The Pale Green Horse of Death
The Red Horse of War
The Black Horse of Famine
The White Horse of Conquest
Each piece is:
Oil, Wax, Ash, Amber on Wood
12" x 24"
Sold
DD Update: wow!! thank you so much everyone for your very kind comments and acclaim. i appreciate it all very much and am happy to share my work with you all.

Daily Deviation
Given 2010-01-29
4 Horsemen of the Apocalypse
by ~
el-woopo
burns with furious exuberance, so full with fervor as to verge on spilling that passion beyond all physical constraints. A sensual, volatile series that calls for a closer look. Please enjoy! (
Suggested by 1pen and Featured by snowmask
)