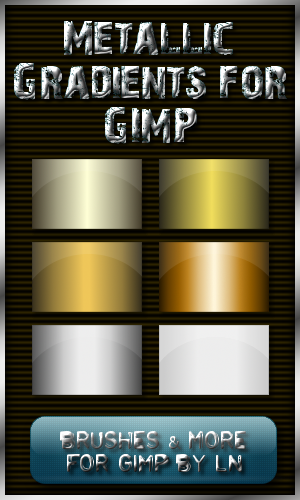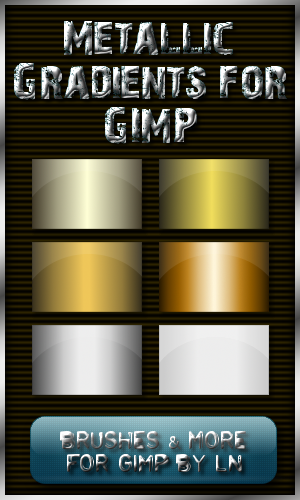 Watch
6 shiny metallic gradients for GIMP

The gradients come in a zip folder, so unpack the files, then install them here: C/Programms/Gimp2.0/share/gimp2.0/gradients
The files are all .ggr files
Have fun! n__n
In case you get an empty file:

If the .zip file is empty after you unpacked it,
please try downloading again!
If the problem still remains,
send me a note with your email address
and I'll send you the brushes unzipped by mail. As to why this may occur: I don't know

I tried every way possible (windows and mac) and the brushes were always there, so if it upsets you, send a note to DA and complain about the issue there please. I would be happy if they could fix that bug.