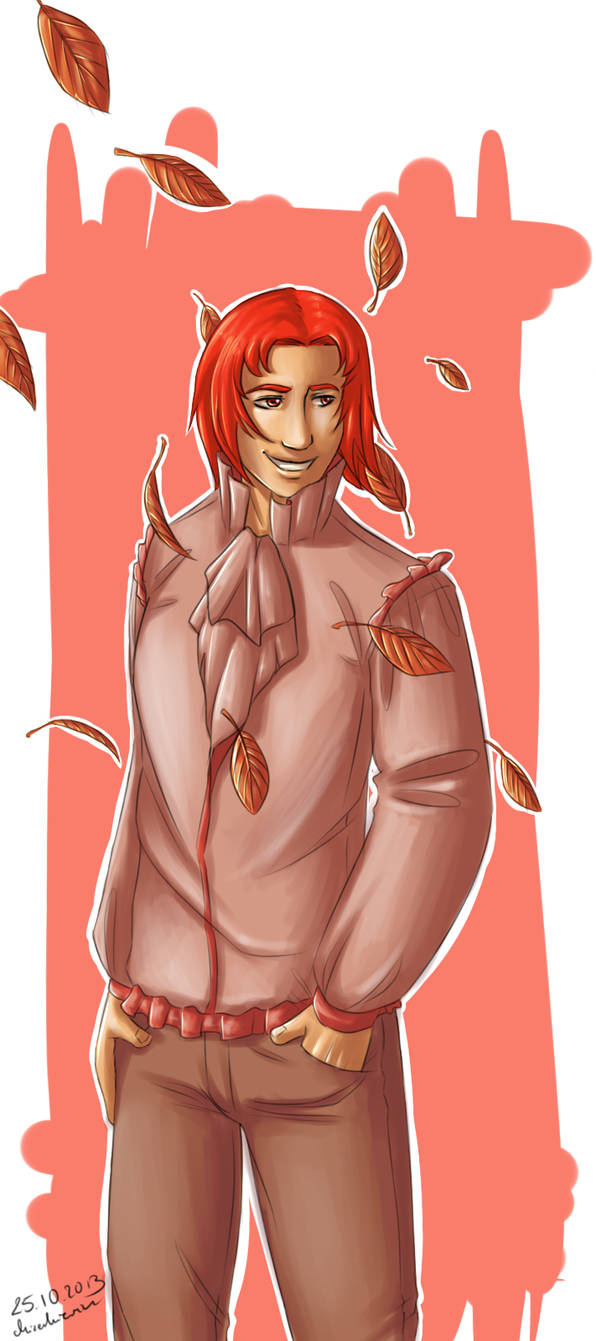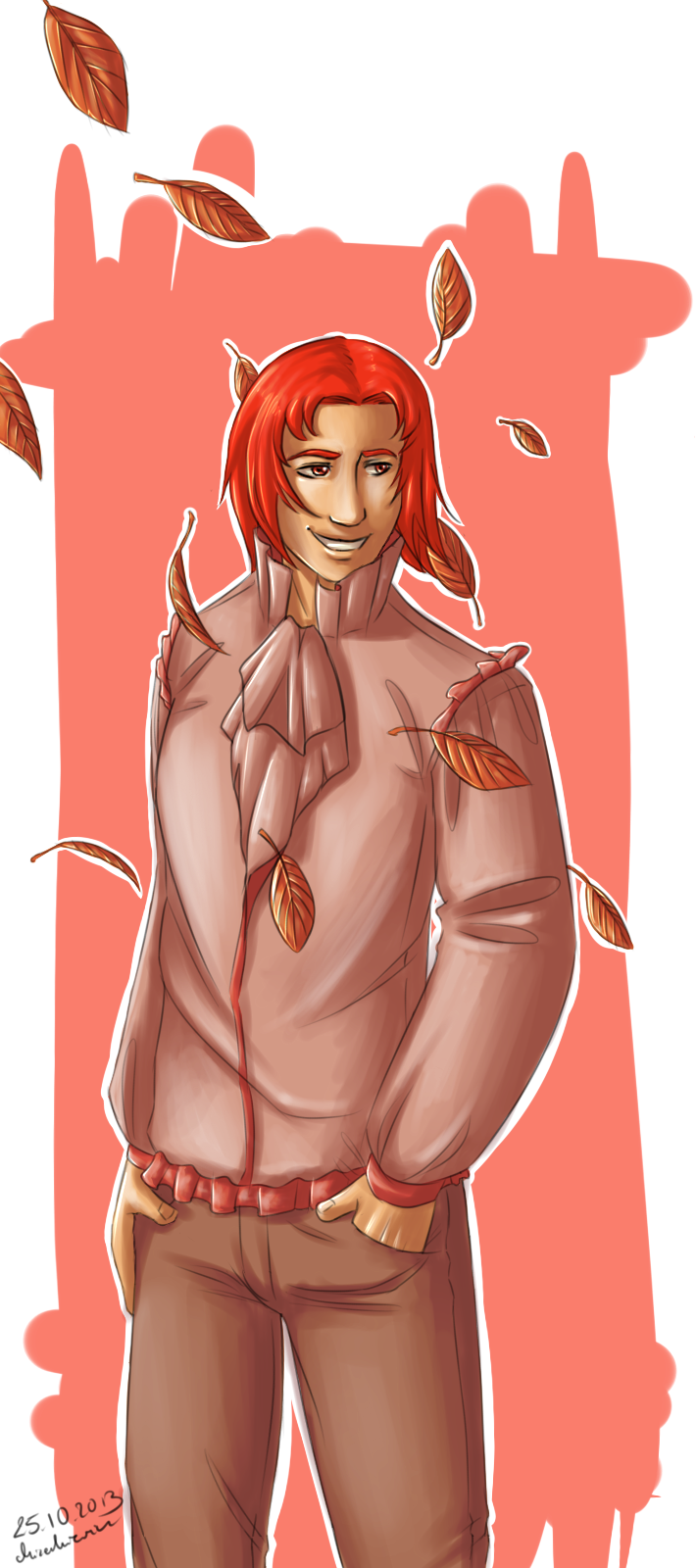 Watch

Awesome piece!
Say, what exactly is a 'kriban'? I haven't figured it out yet :F
Reply

Thank you

It's kind of game, you have to catch a pageview (in this case 4000th) on a profile of person, who offered to do something (a drawing) for the one who caught it. That's what I know, I hope it's correct and satysfying answer

Reply

Ahhh, I love it!!

He looks so nice, you have a great style! And I like the leaves, too, they're very suiting! Thank you sooo much, darling!!

Reply