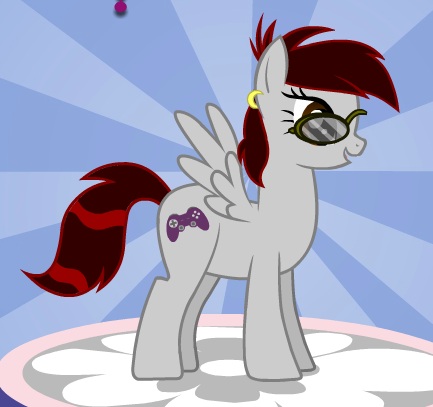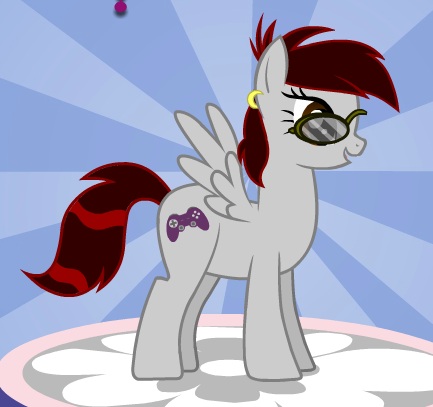 Ever since I became an official moderator on Bronystate, I was slightly intrigued to find one of the other mods (Sumica) had a pony OC that was female, even though he was male.

During a particular stream, however, with a friend, I accidentally misheard him...I thought he had referred to me once as Miss Ben instead of MisTER Ben. This, combined with Sumica's having a female OC, led me to make a R63 version of my own character (that, and I did for LOLs).

I decided to give her a small wing size, as well as make her smaller and more trimmer, and I adjusted her glasses color to more accurately my own. I also gave her an earring to further establish her femininity, but otherwise I strove to make her almost identical to her male counterpart.

I may do some slight redesigns in the future, hence the Version 1.0 tag.