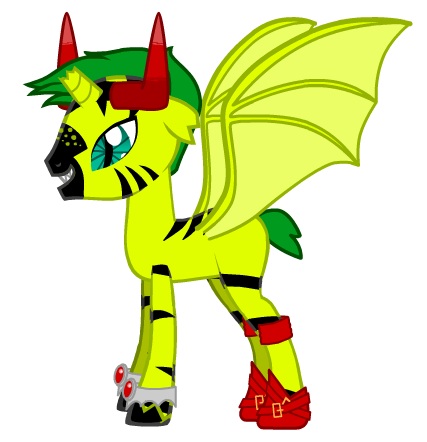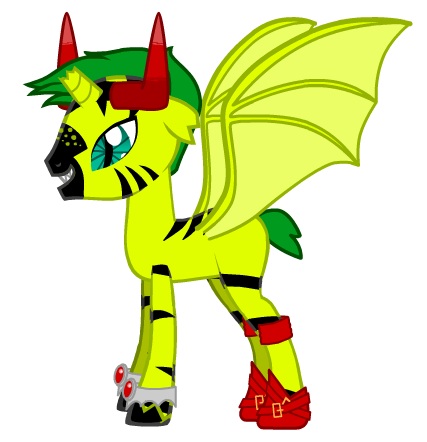 Watch
As a moderator of

's "Babble with Bronies", I have seen some fairly interesting things on the show....even since before I became a mod.
The one major consistent we have always had, however, were technical difficulties. If it hasn't been one thing, it's been another.
To this end, I thought to myself...what if it's not really technical difficulties, but a gremlin of sorts that keeps deliberately screwing things up for us? I thought this amusing, so I tried designing a gremlin type pony character who's only purpose is to create havoc and chaos for technical minded websites and chat rooms.
Meet Eyesore! He is, as his name suggests, an eye sore. I deliberately tried designing him to be as ugly as possible, and...while he wasn't originally what I had in mind, I still like how the final result more or less came out.
I may try to design another pony, however, or at least redesign him with an actual cutie mark...especially if his purpose and special talent is to deliberately sabotage things.
Props go to Pony Creator, by


Hahaha that is AMAZING! lol I'm so amused. You did a great job with your aim there. He's hideous - though there is some charm to that like those ugly chinese crested dogs hahaha.
Reply

You have no idea how fitting that design is. Hehehe. Excellent concept and design.

Faved.
Reply

Reply