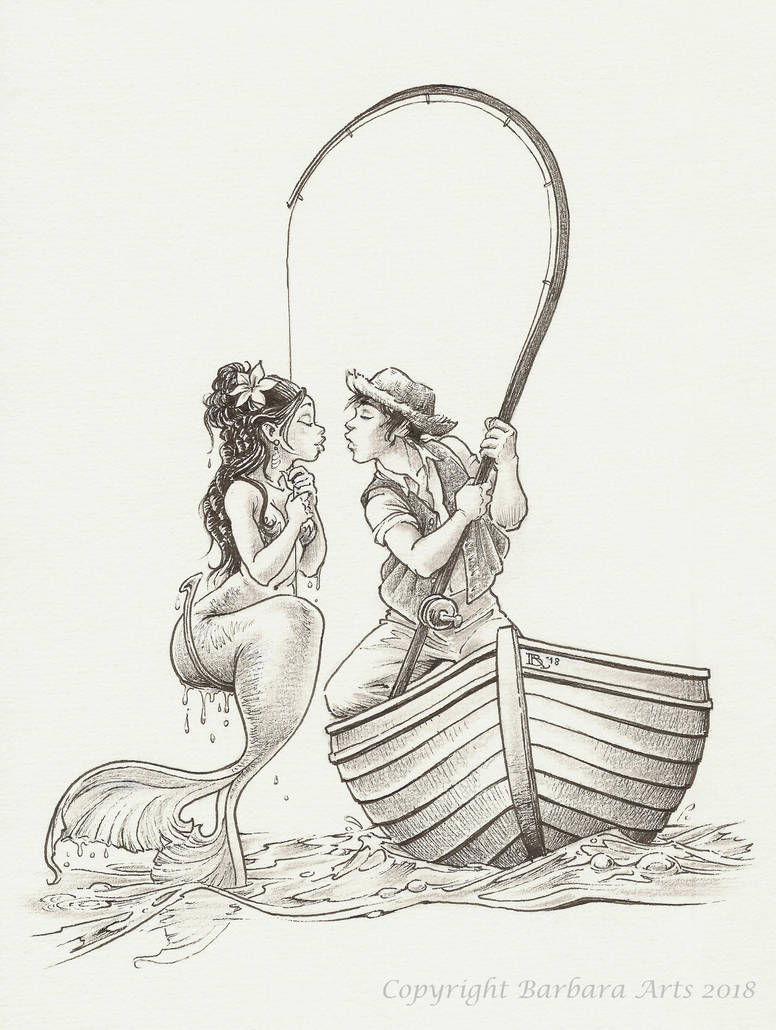 Watch
It's
#mermay
!!!
Hooked
is my number three challenge of the month (
ejderha-arts.deviantart.com/st…
)
Milada ('my love') is a romantic soul with a huge crush on that cute male biped in his little rowboat. Finally she has bravely decided to make her move and provide him with the Catch of the Day!
Now they're both hooked on that feeling...
When I started this drawing today I couldn't get that song out of my head, so the least I can do is share it here with you all.
Take your pick: "Hooked on a Feeling" covered by Blue Swede (1974):
youtu.be/NrI-UBIB8Jk
or if you prefer to listen to the original by B.J. Thomas (1968):
youtu.be/Wqt_iZBvtCo
Oh, I almost forgot to mention my source of inspiration!

daily submits wonderful and whimsical postcards from her collection and today's prompt immediately made me think of these particular beauties:
fav.me/dbeqqwa
fav.me/dc6kfez
A5 paper (180 g/m2)
Graphite pencil
Staedtler pigment liners
03-05-2018