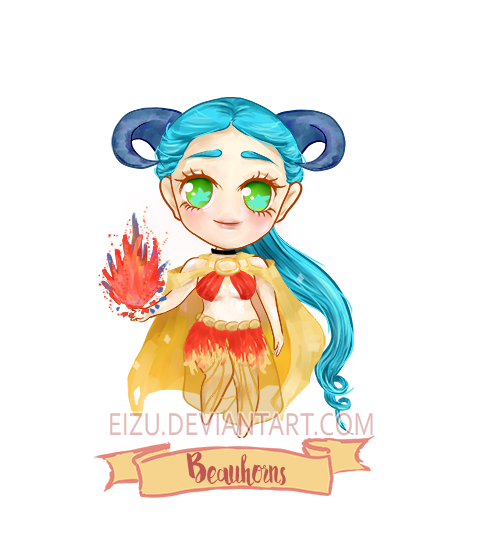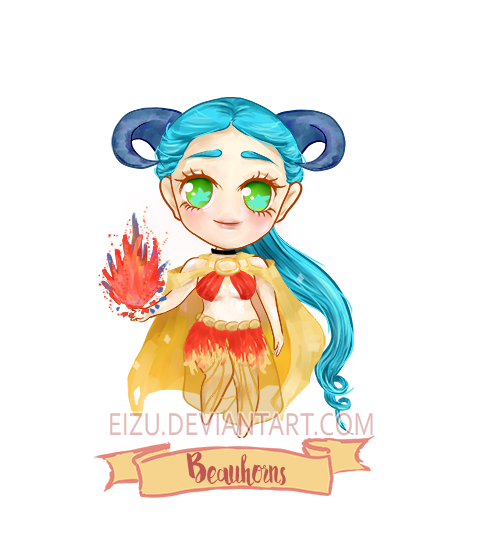 Watch
Auction « OPEN » Adoptable ══

Beauhorns

══

(Youtube Timelapse)
🎬 I made a Process Timelapse, please watch it here :
youtu.be/Fga-yTaHvLo
>///<
╔═══════════════
═════
═══════╗
╚════════════════
═════
══════╝
Starting bid: $9
Min. increment: $1
╔═══════════════════════════╗
╚═══════════════════════════╝
» Auction stops after 72 hours of Starting Bid unless AB'ed

» After winning I'll note you. Afterwards please pay within 48 hours.
» I accept Paypal or

convertable to $
» Add-on
+ $15 for the .psd and .sai file
For your CUSTOM use, study use, non-commercial personal use
Do not resell this to new owners when you resell/trade
» I'll send you .png (white and transparent) 2480 x 3507 pixels and .psd layout for your watermark layout. A .pdf as a kind of memento/certificate. Also you'll get a free .gif!
» You can give your new adopt a name, personality, gender, add some new set of clothes (but please credit the original clothes too), you can change the original clothes a little. Please credit me for the design when necessary.

» Don't claim the art or original design as your own. As much as possible please credit me. It'll give me butterflies. Thanks!


» You can resell the adoptable for THE SAME PRICE you bought it, no more. You can trade or gift this.


» For commercial use, note me


» Please, no refund.
╔═══════════════════════════╗
╚═══════════════════════════╝
As hard as it can be pronounced, just say it like viewhorns. Pfffff.
D: I wanted to call it Horny Species, but... It would be quite inappropriate

Ffffffffffffff
As a newborn baby they have little cute bumps on their heads. They can be born as demi Beauhorns but the chance would also be 50%.
At the age of 8, they can control and shape shift to hide their cute horns and if they had animal ears or tails, it can also be hidden. Thus they'll look like normal humans anytime/unlimited unless they were cursed. This magic was made by a witch who wanted to help Beauhorns who suffered 500 years from humans or hunters who wanted to kill them because of prejudice, fear, collector's greed and for pure fun. Plus their horns when collected out can be a form of treasure worthy of gold.

They have huge community at provinces and at forests. Fewer on urban cities.

If they're so excited, embarrassed, or totally in love their forms starts to appear unexpectedly. >///< Some blushes like blood red too!

If you changed your adopts' personality as easily embarrassed, you'll have a lot of fun teasing her/him!
PS I had so much fun writing this back story >////>
I'm still new at this so asdfghj...

I would be happy if you follow their origin story but if you have something else in mind, it's ok!
╔═══════════════════════════╗
…. 💁 What is adoptable? ….
╚═══════════════════════════╝
Adoptables are original characters for sale and can be adopted by other people as their personal character. They can modify it to their liking. (
more explanation here
)

You can use it for personal use, for a story, for an avatar, for a signature, role play story, print it as a greeting card, print for your tshirt, as your pillow <3 But please no commercial usage where you gain income, contact me for that.
(≧◡≦) I hope you're interested, orz I'm scared, but excited. Please adopt her asfqwerawer~~~

Uhm..... This is my first adopt... I ........ I worked so hard organizing this...

I'll make more beauhorns, please tell me if you like it or if there's a theme you're willing to buy