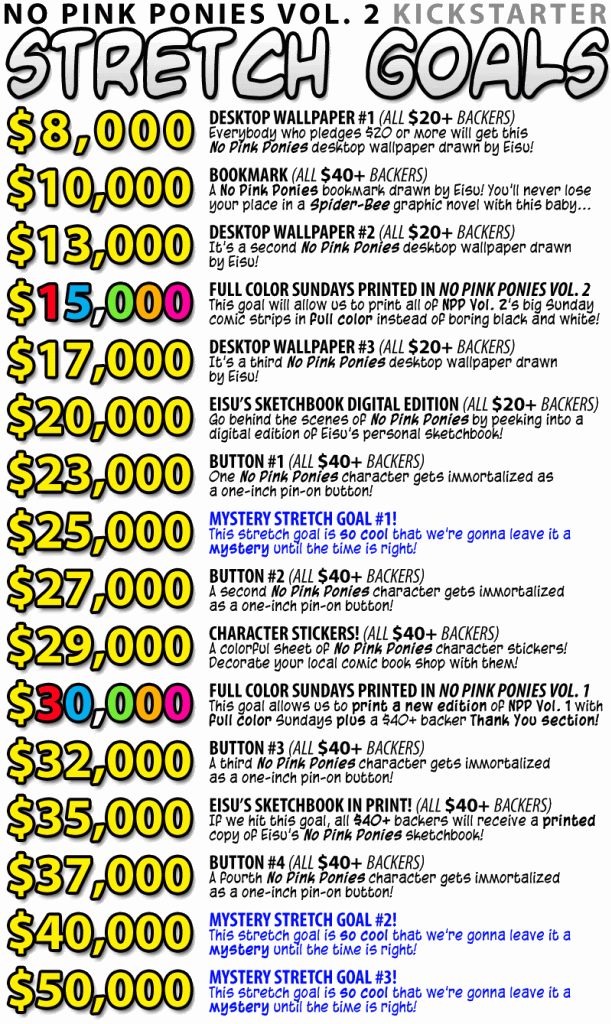 We now have listed the stretch goals for the
No Pink Ponies vol.2 Kickstarter
for the rest of the funds we'll receive throughout the month so go ahead and check it out, back it up or spread the word! Appreciate any support you can give.
In other news, check out
this new Kickstarter campaign that went up
, it looks really good:
I'm not involved in it but it doesn't hurt to help a fellow artist out.