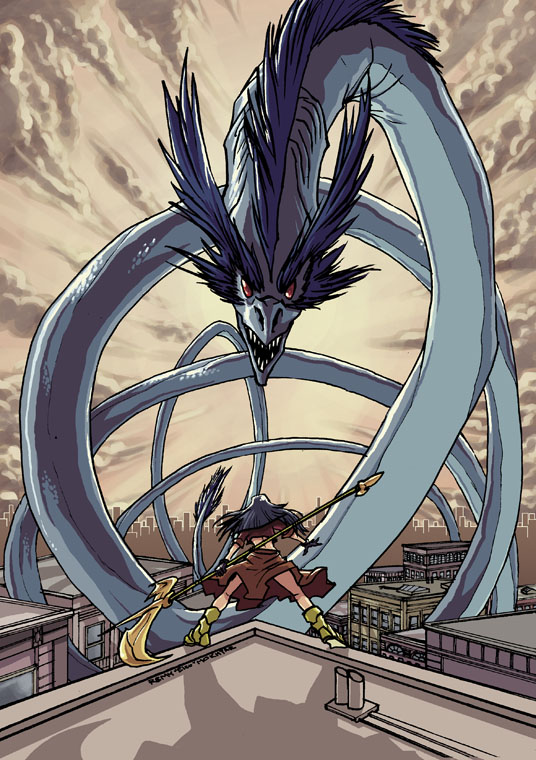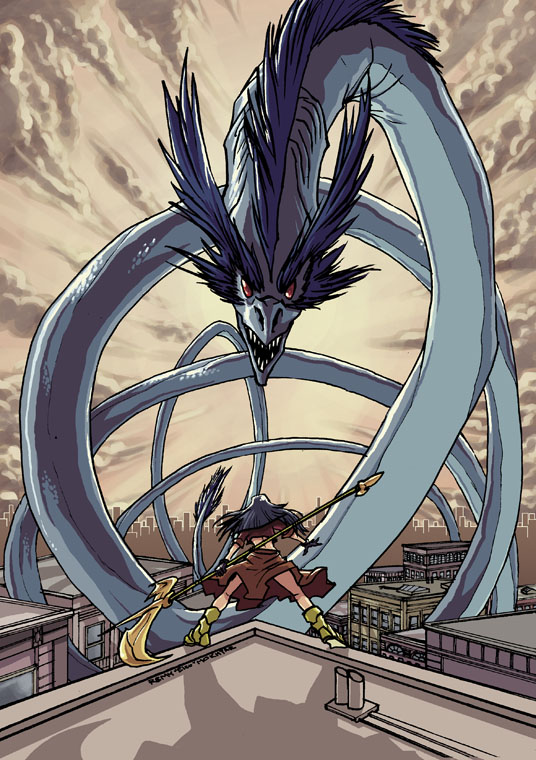 Watch
A bit of an idea that's running thru my head currently.

Basically it's about a girl in mordern times who was chosen to be a Dragonslayer, so she's got the magical Scythespear, guard piece (on her neck) and Slayer Boots but... she doesn't really have any dragons to slay in this day and age...

Or is there?

What will I do with this idea? I'll probably try to pitch it to a local comic magazine or something...