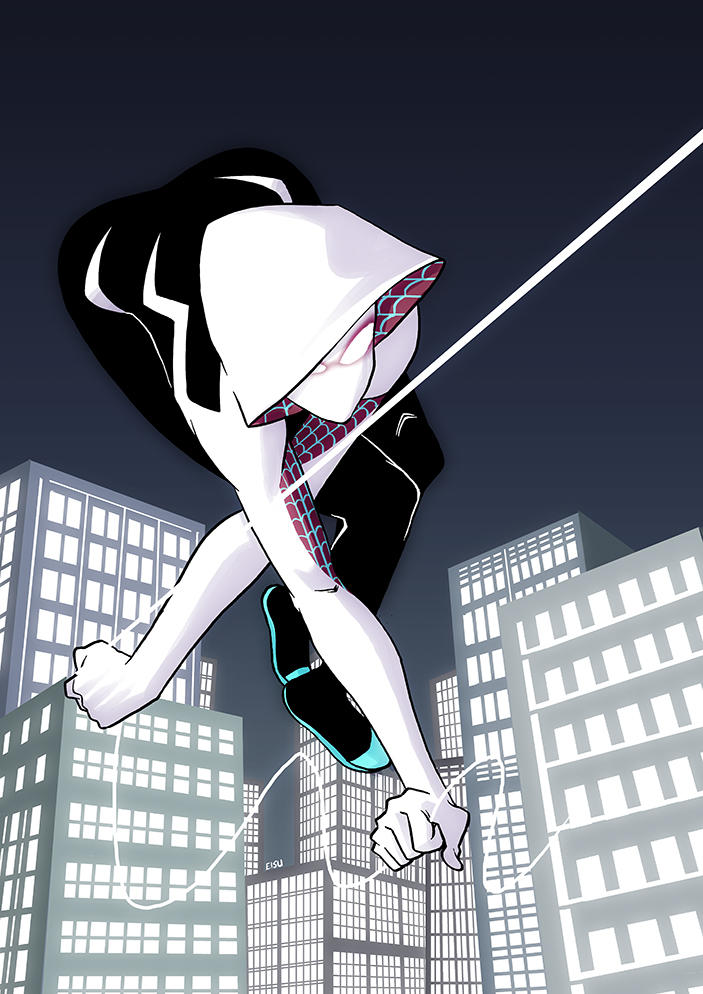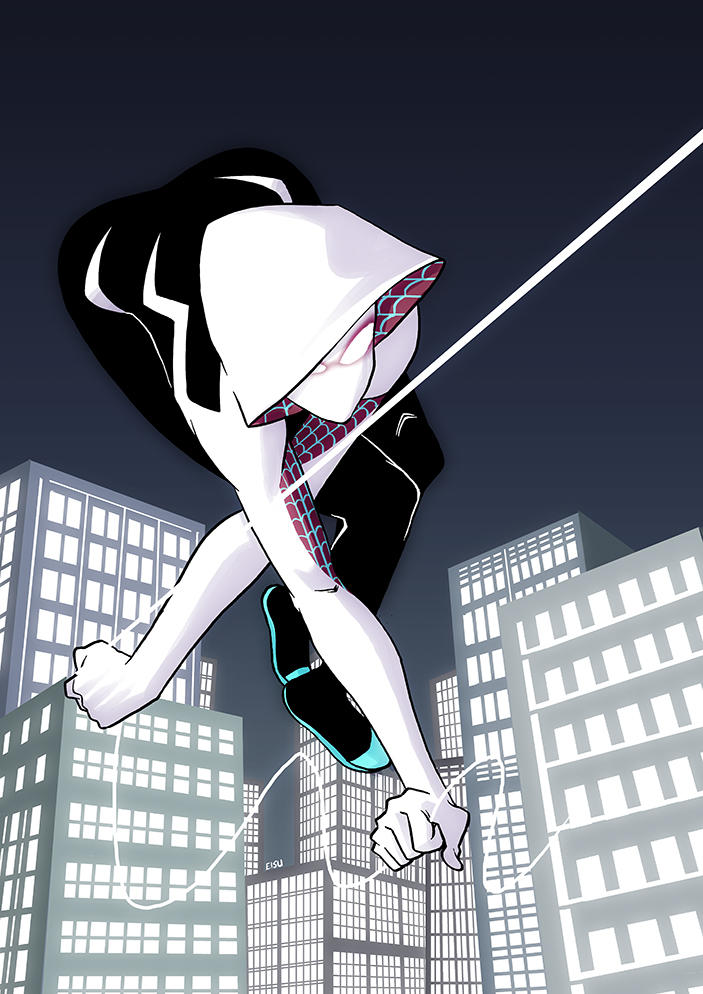 Watch
Spider-Gwen! She's really awesome! And her costume's really cool.
I've been wanting to draw her for quite awhile, but I finally decided to do something about it today.

Also, available as a T-Shirt on my Teepublic store: www.teepublic.com/t-shirt/1291…

And my Society6 store: society6.com/product/gwen-swin… (Also available as an Iphone case here)

Why is she called spider Gwen and who is gwen
Reply

It's from an alternate universe where Gwen Stacy is bitten by the radioactive spider and she's actually called Spider-Woman there but fans know her as Spider-Gwen.
Reply

ah now i get any way i new it was a spider woman theme but i got to say shes sssssssooooooooo sexy
Reply

This makes me realize how much I'm out of tune with the comic-world these days...

Reply

Reply

Ha ha ha, yeah, wanted to make a unique swinging pose but I think I might have extended the knees a bit too much.
Reply

Spider-Gwen, Spider-Gwen
Does whatever a spider ken.

Reply