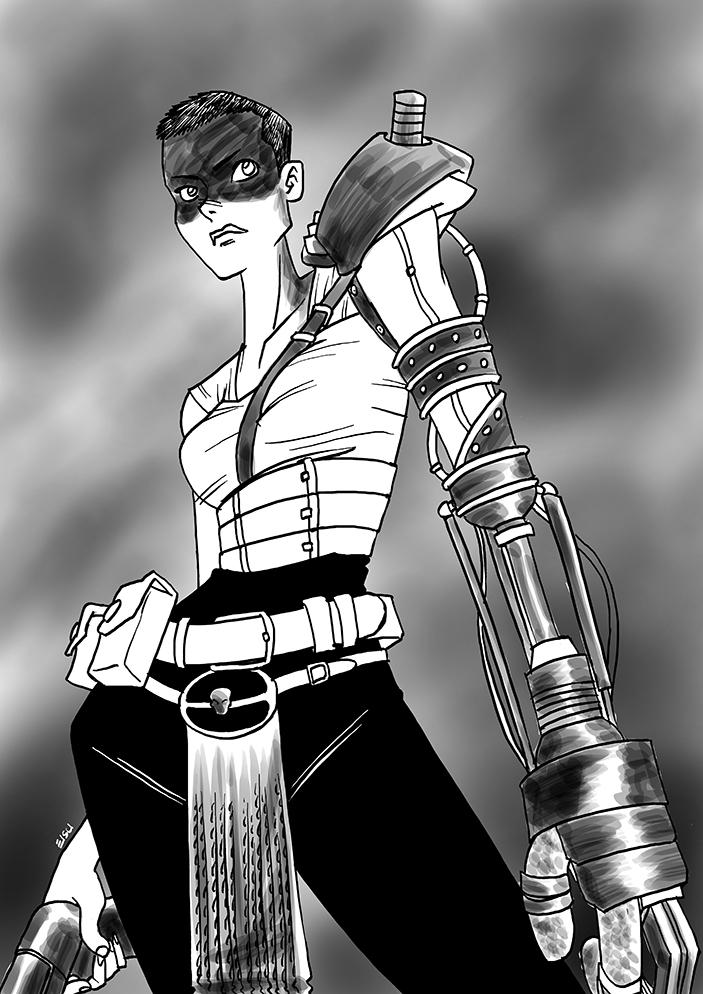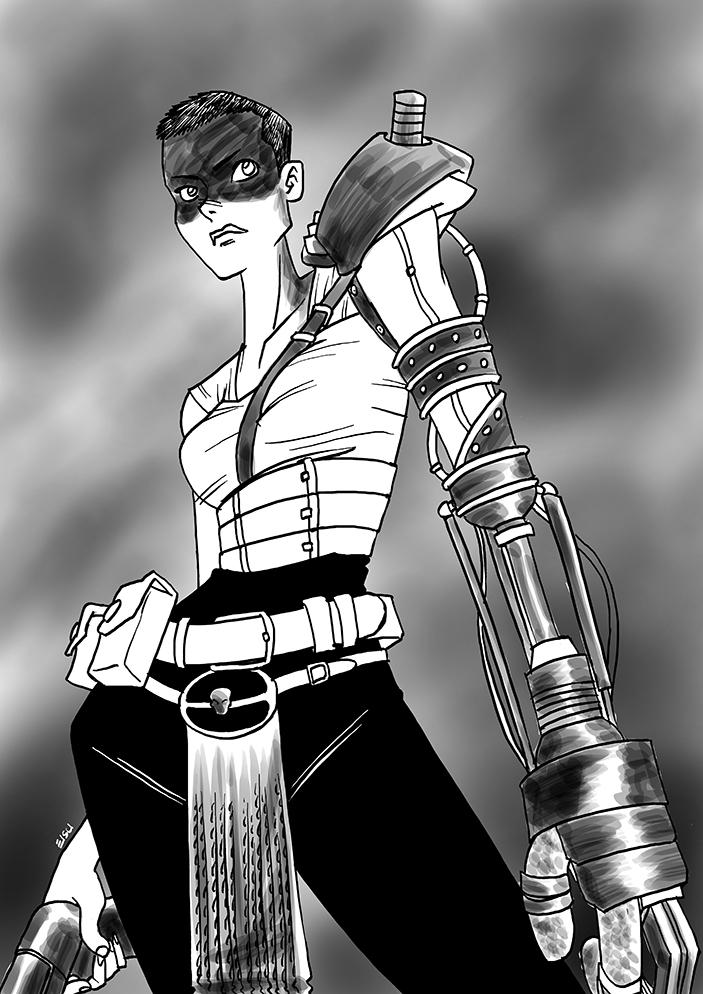 Fan art of Furiosa from Mad Max: Fury Road
You can also check out my drawing process of this piece here:
youtu.be/exgiLHS-Pdk

Reply

Reply

Very cool design, but if you're going to go through the trouble of making something so beautiful try to put in the effort on the shading

. You rushed on the shadows and made them sloppy then again who am I to judge, I get anxious to finish stuff also

.
Reply

Sorry, forgot to mention that this was a quickie cos I wanted to show a friend how I drew my new style. It wasn't more like anxious to finish but more like just making a quick one before I go to work.

(Also, I dunno if you knew or have seen Mad Max: Fury Road, the black area on her face is not shadow but paint.)
Reply

Reply

I enjoyed watching your drawing process. I learned a lot from watching it!

Still haven't seen the movie but looking forward to it when I do.
Reply

She looks incredible, amazing!
Reply